Kuntai Pneumatic Dot PIN Marking Machine Nameplate Metal Tags Engraving Machine
KT-PD 01/02/03/04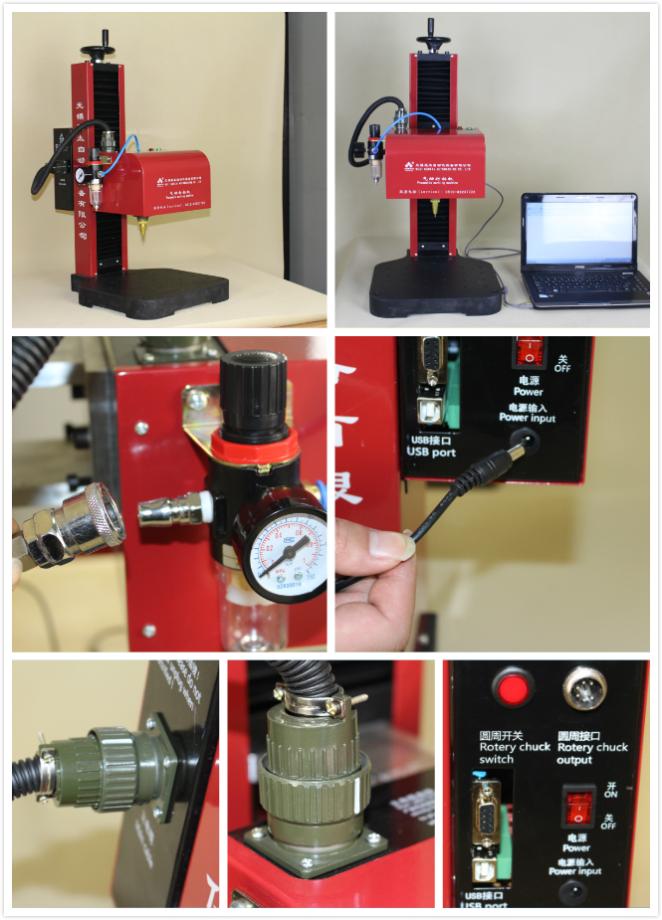 Product description
KT-PD series pneumatic integrated dot pin marking system is a high-end machine fitted with a highly integrated controller that contains the software, data line, user could conect the their own laptop or computer, and this makes marking far more convenient and provides easy of machine movement.
KT-PS series contains a touch screen on the base of the KT-PD series, it doesn't need the user's computer.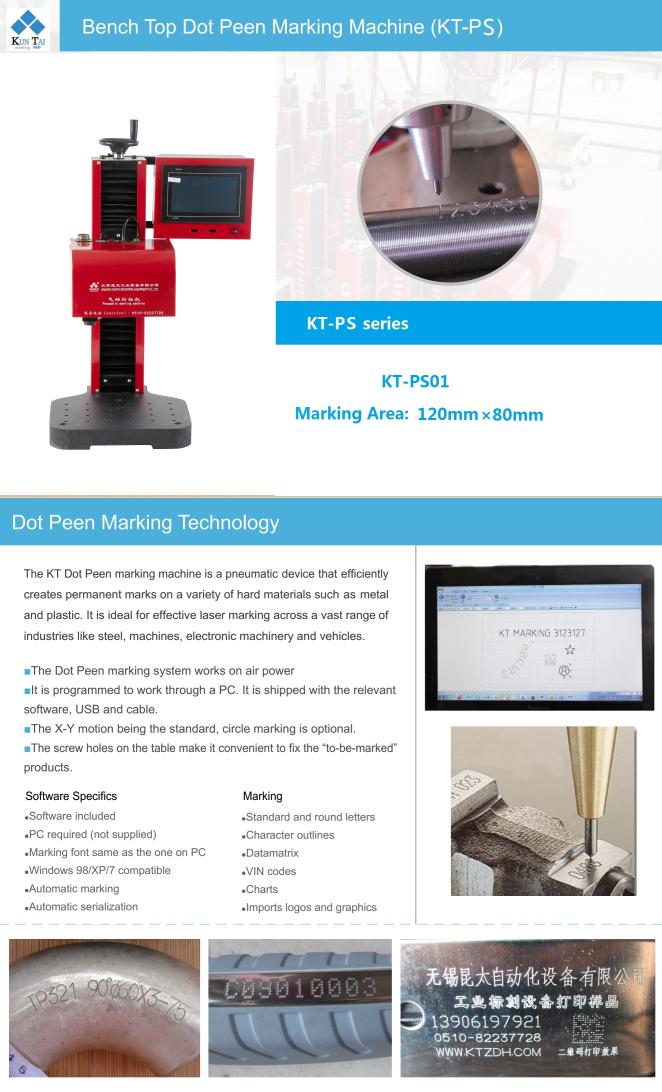 Features of PD/PS series:
-Highly integrate controller,no need PC
-Long working life
-Hard alloy tungsten pins
-Stable and clear marking
-Ease of operation and maintenance
-Customization is avaiable
Application:
PD/PS series pneumatic integrated dot peen marking system is used in a wide-range of industries such as aerospace,electronics,metal processing ,vehicle, medical and other metal products.
Much more details, pls feel free to contact us!
Mobile/wechat: +86 13771114436
WhatsApp: +86 13921506853