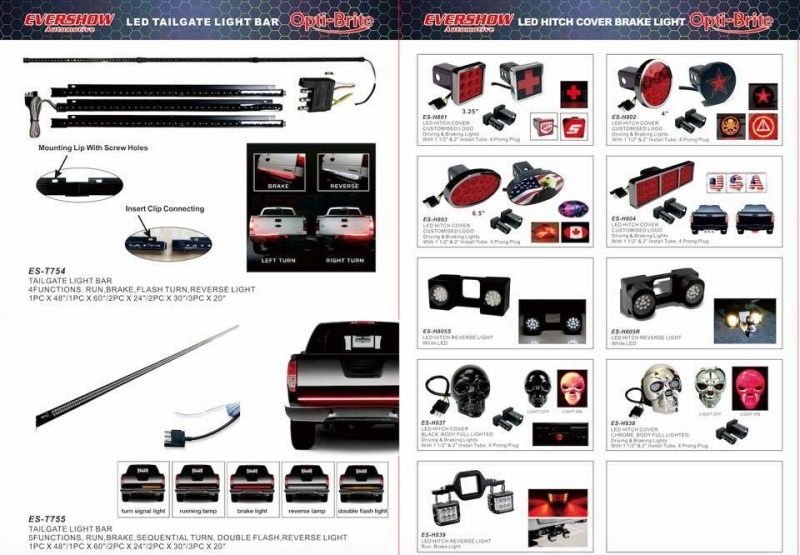 EVERSHOW AUTO INDUSTRY CO.,LTD, established in 2003, one of the leading manufacturers and suppliers of vehicle LED LIGHTS and vehicle accessories, it focus on providing high quality products to customers all over the world. Over the last years, Our products are selling very well and achieved a leading market position on account of its great products.
Now, as the market growing, Evershow opened mould for some new products: LED hitch cover brake lights, lighted tailgate emblem, lighted license frame, truck lights, Emergency warning lights, work lights, tailgate light bars etc in order to provide much more convinience and meet the needs of different customers, we also start retail services, to provide customers all over the world with light products of great performance and reasonable prices. We have adequate supply for our products so we can deliver the goods on time.
The experienced and creative designers and engineers are our key team,
they are working on manufacturing innovative products with the modern technology and equipment.
CUSTOMERS FIRST, QUALITY FIRST, SERVICE FIRST, ARE OUR MISSION, let our products win more and more satisfaction in the future.