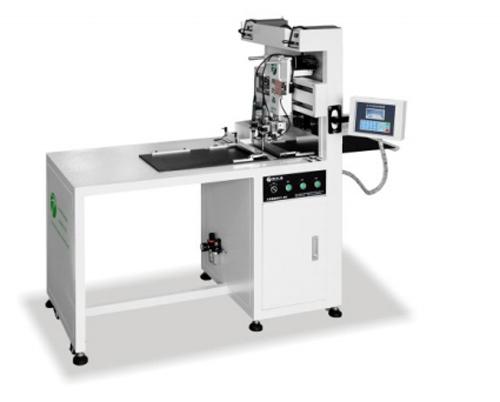 LED Strip Iron Machine, LED Strip Soldering Machine
First, product advantages:
1.Simple programming, operation control box mobile head position.
2.Welding speed, high efficiency, a solder machine can save 5-6 people
3.Save tin wire, good consistency of solder joint
4.High power heating controller ensures the stability of continuous welding
The utility model relates to a double head fine tuning welding gun structure, which is convenient for regulating the welding torch spacing and synchronous operation
5.Multi axis manipulator, advanced motion control algorithm, to improve the kinematic positioning accuracy and repeatability accuracy
6.According to the professional design of the lamp batten, it is convenient for manual feeding and feeding
7.Production efficiency: 1800-2000 meters /H.
9、It can replace the manual process and optimize the quality control.
10、Improve efficiency, save manpower, simple operation, new staff can achieve the welding effect of skilled workers
Two, scope of application:
LED soft light plate soldering machine application range: suitable for LED monochromatic light, 5050RGB lamp string, lamp belt, lamp strip and other products
Three, technical parameters:
Technical parameter configuration:
Automatic soldering machine configuration

NO

Name

brand

1

Control system

independent research and development

2

Motor

High precision motor

3

Guide

Taiwan PMI

4

sensor

Japan:OMRON

5

Pneumatic components

Air TAC

6

Power Supply

Meanwell

7

Welding gun heating mode

High frequency custom welding table

8

Drive mode

Japan Misumi industrial belt






XJS LIGHT (HONGKONG) TECHNOLOGY LIMITED is a High-Tech enterpris
e specialized in LED production machines which owns Shenzhen XJS Automation Equipment Co.,Ltd(in China), XJS electronics PVT. LTD.(in India) and Shenzhen Pengchuangxin Automation Equipment Co. Ltd.(in China).
XJS Is Keeping Great Effort In Researching And Developing Product According To Different Demands.Though Constant Innovation Of It's Top-ranking Research And Developing Team,It Has Developed ideal Led Product Making Machine Line With Strengthened Stability And Faster Speed. XJS Keep Updating Our Conception And Modes Of Service To Constantly Meet With Customers Different Requirements And Achieve Common Progress.
XJS Owns Professional R&D And Production Teams,High Quality Production Equipment As Well As First-class Management Talent. Moreover,It Pursues Scientific Management And A Strict Quality Inspection System Who Strictly Control Each Link From The Design To Production. XJS Wins A High Reputation In Led Industry And Among The Customers Due To The Advantages Of High Technology,High Quality,Competitive Price And Good Service.