Laser Sticker Hologram 3D

2D/3D hologram sticker is made up of multiple two dimensional layers with holographic images visually placed one behind another. Hologram visual depth produces an effect of three-dimensional holographicc structure by laser optical recording. 2D/3D hologram labels colorful images and clear 3D depth between different layers. Hologram stickers made by 2D & 2D/3D optical recording system have better sharpness and color than Dot-matrix or E-beam sytem.

Laser Sticker Hologram 3D
Production Description:
Product Name: Gold 3d Hologram Security Stickers
Material : Non Tamper Proof / Tamper Proof / Easy broken Material
Color: Silver / Golden / Colorful / Transparent
Hologram Master style :2D master / Dot-matrix master / 3D master / E-beam master
Hologram technologies :Raster / 2D background / Dot-matrix / Matt dynamic / Microtext / Patterns switch ,Hidden text / 3D pattern / Lens / Hologram embossed / etc...
Serial number : Serial number / Hollow number / Random number / 2D barcode / Scratch off number
Other technologies: Printing color / Jagged edge / Water-Proff / UV hidden text / etc...
Min size of sticker : 5 x 5mm
Max size of sticker : 150 x 150mm
Adhesive Type :Hotmelt adhesive, solvent adhensive, water, oil and etc...
Using material :Glossy surface / Matt surface / Textile / Glass
Minimum QTY (MOQ): 1000 sheets (Each sheet size is 156 x 160 mm, please check how many pcs of stickers can be put in a sheet
Price terms :We can provide FOB / EXW / CIF price
Production time : New order: 10days Re-order: 7days
Delivery way : By express, by sea or air
Packing :Paper carton with 4 specifications:
20 x 20 x 20 mm -> 1500 sheets in it (Max) -> 6kg
40 x 20 x 20 mm -> 2800 sheets in it (Max) -> 11kg
40 x 40 x 20 mm -> 6200 sheets in it (Max) -> 20kg
30 x 30 x 40 mm -> For roll stickers
About samples :Stock samples: Free charge
Customize samples: According to Actual Situation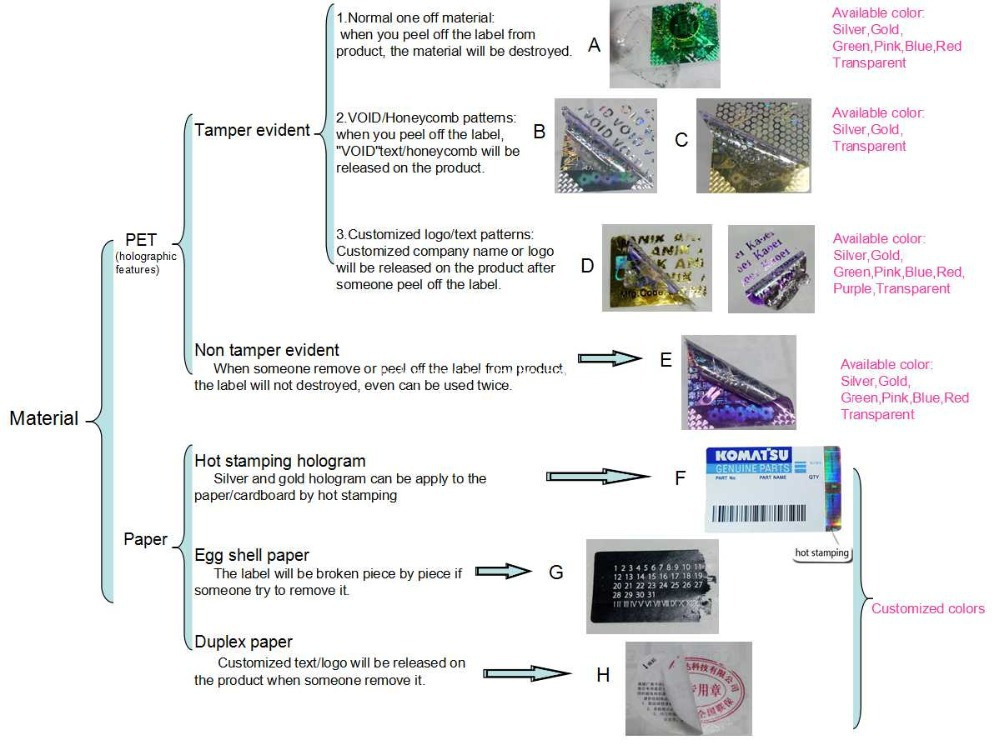 Production Process:
1. Kindly advise the size,quantity,logo photo so that we can quote the price to you.
2. .Once you confirm the price,we will design for you.
Our designer can create artwork base on a logo / some words / a photo you sent us.
Usually, the artwork include 2 designs, so you can choose a favorite one.
Our designer will add some unique holographic technologies in these design if you need.
The artwork need you confirm, then we can continue.
3. Kindly see below the design file and hologram label effect .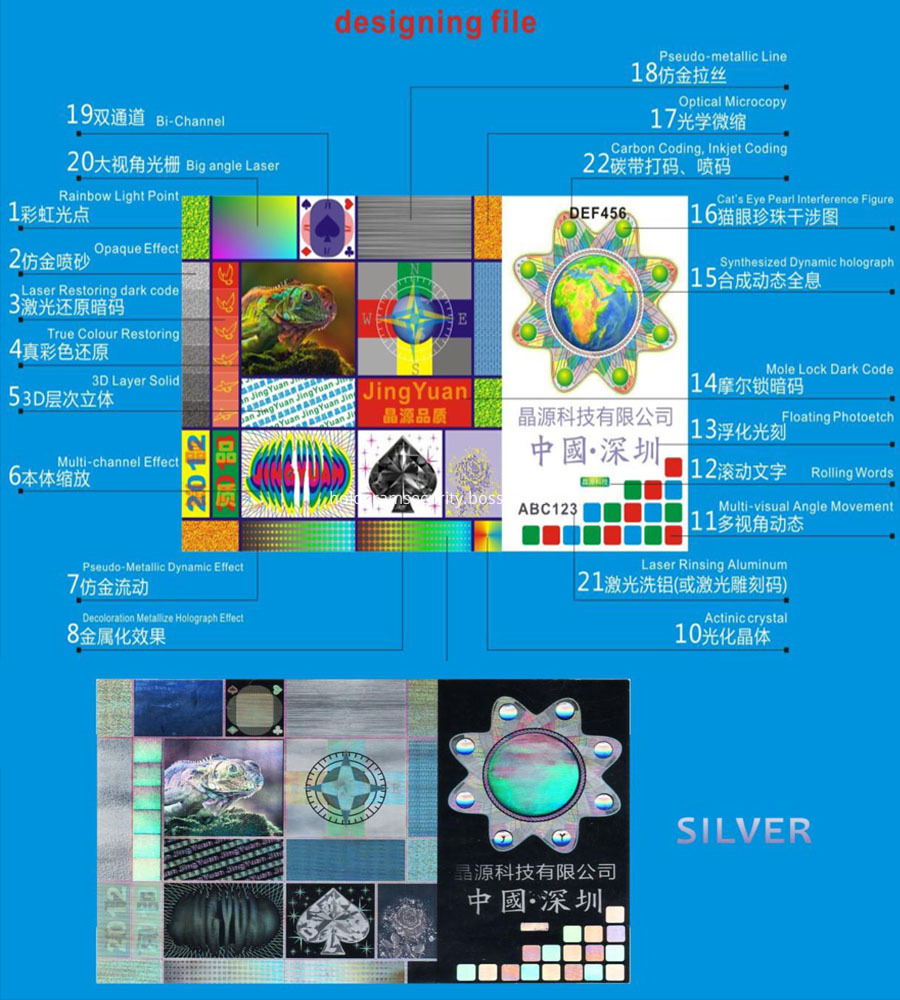 Packing and Shipping:
We also can provide special packing according to your requirements.
Our factory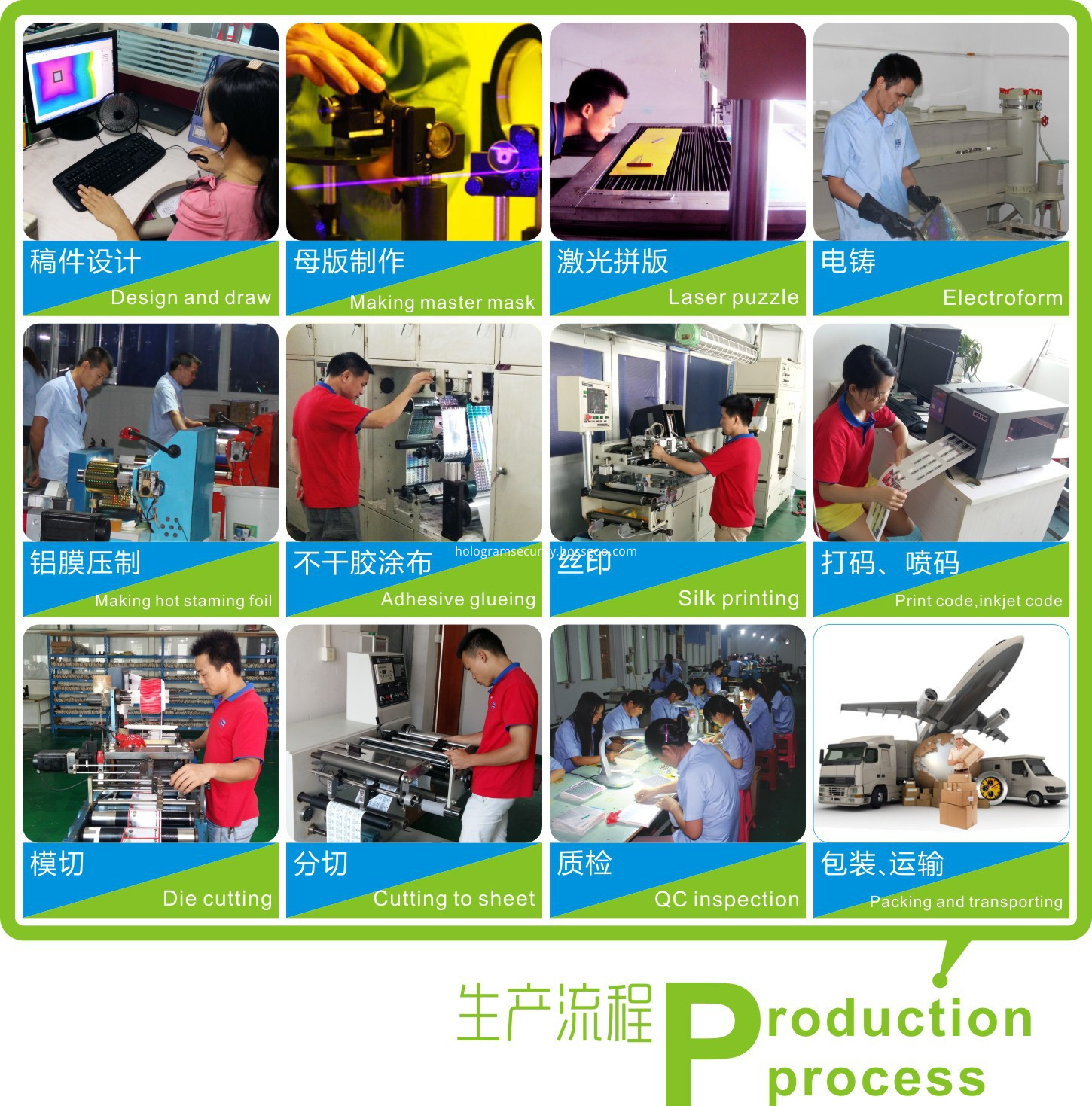 Order requirement:
If you are interesting this product and want to give us a order of hologram sticker, you just need send us these information:
1) The size of each sticker;
2) How many stickers will you order?
3) If you have an artwork of stickers, please send us.
If you don't have, you can send us a logo or some words, our designer can create artwork according to your requirements.
Or if you have a sample, please send us for checking.
Then we will quote and start production.
Look forward your inquiry!
Contact us: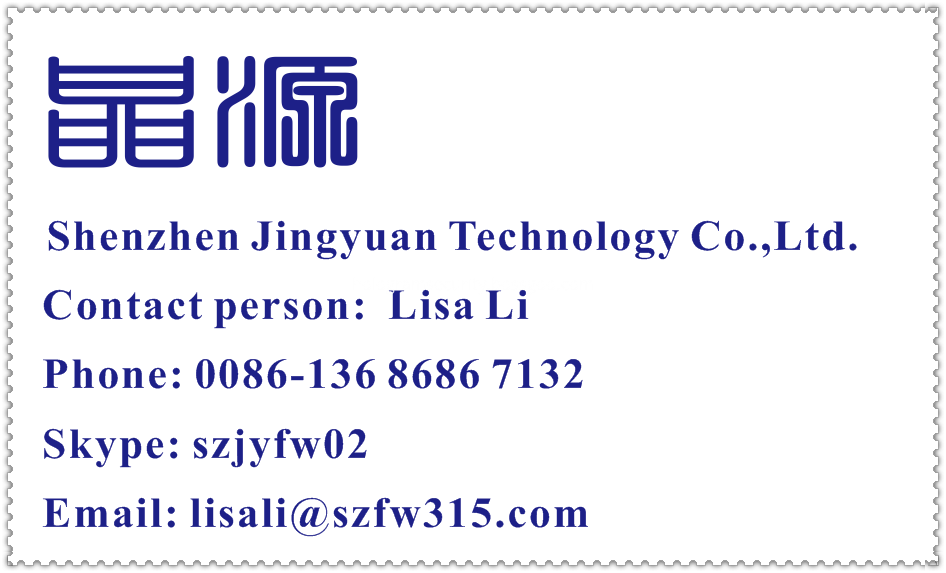 http://www.holographicsticer.com