Introduction
DG series pump head are designed for small flow and multi-channel transmission, can realize the 1-48 channels parallel transmission. easy to replace and fix tubing.
Reasonable mechanical structure and high-precision processing technology ensure the consistency of flow between channels
The rollers are made of 304ss , 6 rollers pump head wide flow range , tube life more longer . 10 rollers pump head more lower pulsation, larger tube wear.
Use Two Types of Cartridges
1. Spring Cartridge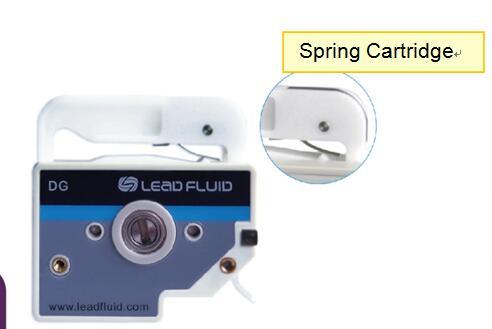 Adopts the special alloy spring mechanism, Self adapting different wall thickness tubes, can effectively prevent operating overpressure or loose. Through the consistency of the spring tension, to ensure consistent of the pressing gap, reducing flow error between each channel
2. Smart Cartridge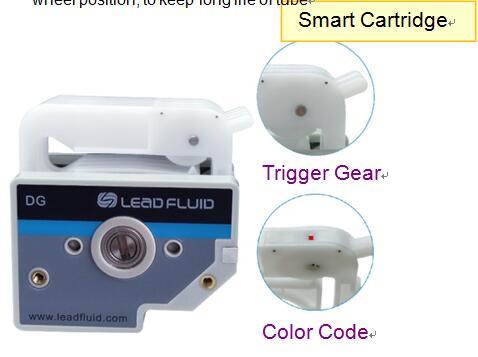 Adjust the color code for the ratchet wheel positions, and the occlusion gap can be fine tuned, to fit the different material and wall thickness tubes. At the same time, the output pressure is changed, general condition, pleases use the recommended ratchet wheel position, to keep long life of tube