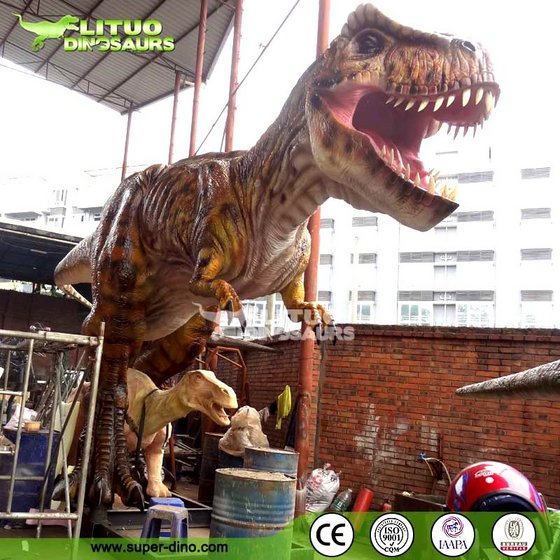 Sichuan Lituo Landscape Science & Technology Co., Ltd. (former name: Zigong Haotian Intelligence Robot Co., Ltd.) is a professional technical enterprise, specialized in manufacturing and researching intelligent products, such as animatronics /pneumatic/static animation dinosaurs, animals and robots.

Our company was established in 1996, is one of the earliest companies in this area in China. The factory covers an area of 2950 square meter. From 1996-2010, we successfully designed and constructed many large technological exhibitions, dinosaur parks, education exhibitions, dinosaur museums, etc. Such as: Oriental Jurassic park, Inner Mongolia Museum Dinosaur Hall, etc.

Our products, featuring vivid appearance, flexible action, rich tone, durable color, long life and competitive price, which are exported to more than 30 countries and regions, such as America, Britain, Germany, Russia, Singapore and Korea. They are used in theme parks, exhibitions and museums of China and foreign countries. Our feature product dinosaur can walk, run, lay egg, and be ridden. And the robots can fight, swim, smoke, communicate, shake hands, identify people, sell goods and greet guests.

We hold the concept of customer first, design and manufacture products according to customers' requirements and provide 3 years of quality guarantee.