Low-noise Anti-foreign substances plate Bridge Expansion Joint
> Features
JH Refraction joint is the one and the only type in the world, that the left and right links are connected in one. This structure reduces the vibration and impact caused by vehicles and it improves driving comfort and stability. As such it remarkably reduces noise from the joint.
The links can move freely to X and Y axis, which can absorb the impact caused by the earthquake. It is applicable in various type of bridges such as curved, cable bridge etc. thanks to the linked type.
The anti-foreign plate under the top plate naturally emits the sands or any other foreign objects. It expands the life of the joint and rubber underneath.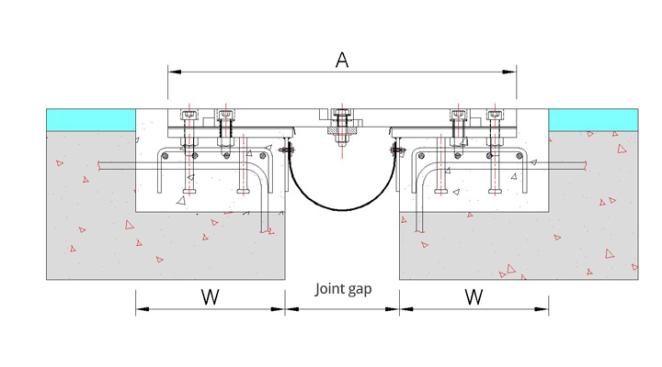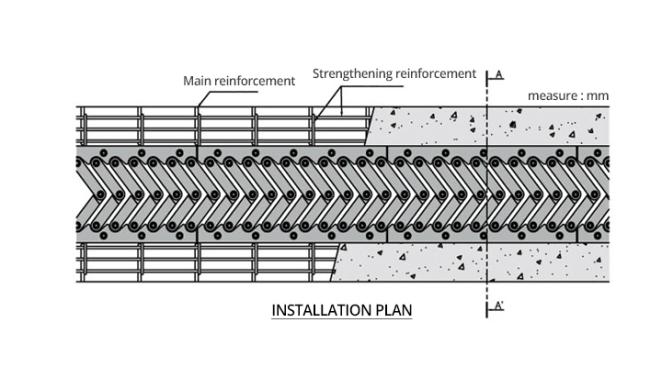 > Safe for vehicles
There is danger of wheels falling between the finger joint. The Refraction type prevent the accident through the linked structure.

> Constructability
The maintenance cost is reduced, because only the damaged part shall be replaced. Traffic control is possible by parts. Public complaints against traffic control can be avoided.
> Stability
The moment acting at the links is reduced by more than 1/4 by strengthening joint at the connections of the left and right links upon the underneath plate/bar to create excellent durability.
ANY More information please Leave an inquiry or send us an email. :)