M007 tft lcd modbu programmable plc hmi touch screen panel price
Attention Please
CERTIFICATE:
1. Description: HMI-HUMAN MACHINE INTERFACE
2. Verfication No.: SHEM170400196901TXC
2. Test Report Number(s).: SHEM170400196901
3. Applicable Standard(s): EN55032:2015; EN61000-3-2:2014; EN61000-3-3:2013; EN55024:2010+AI:2015
OUR MAIN MARKET:
1. WELCOME ALL MARKET TO JOIN US, NO MATTER WHERE ARE YOU COME FROM.
2. OUR 70% MARKET IS FROM EUROPE AND AMERICAN.
3, YOU WILL NOT BE THE FIRST ONE TESTING ITS PRFORMANCE AND STABILTIY.
WORLD-WIDE CUSTOMER COMMENTS & FEEDBACK:
1. Here is some of comments from our world-wide customers.
2. You can check all the comments at our company profit.
3. Please visit www.mochuan.en.alibaba.com
4. Click" company profit, then choose" Rating Reviews" OR" Transaction History".
5. Then you can see all comments from our clients.
(Please note: all our customer comments is real one, NOT FAKE!!! NOT FAKE!!! NOT FAKE!!!)
TRUST YOU WILL LIKE OUR SERVICES, QUALITY AND PRICE.
We never got any complain.
We never got any complain.
Capcitive Technical
M007 tft lcd modbus programmable plc hmi touch screen panel price
Item
M007
M010
MC5070
MC5097X
MC5170
MC5220
Bottom Software
Linux
Compatible OS for Programming Software
WIN7/10/XP
CPU
Cortex-A8 600MHz
Cortex-A8 800MHz
Touch
Glass+Glass projective multi-touch capacitive HMI
Display
Screen Size
7'' 16:9 TFT LCD,IPS
9.7'' 4:3 TFT LCD,IPS
7'' 16:9 TFT LCD, full view
9.7'' TFT LCD, full HD, wide view
17'' TFT LCD, full HD, wide view
22'' TFT LCD, full HD, wide view
Resolution
1024x600
1024x768
1024x600
1024x768
1280x1024
1902x1080
Colors
24-bit colors
16-bit colors
Brightness
450cd/m²
350cd/m²
450cd/m²
350cd/m²
250cd/m²
Backlight
LED
Backlight life
50,000 hours
Storage
Flash
128M
256M
RAM
128M
256M
SD Card
support
RTC
Built-in
Ports
USB Port
1USB Host2.0; 1USB Device 2.0
Audio
optional
Serial Port

COM1:RS232/485/422

COM2/4:RS485

COM3:RS232

COM1/2:RS232/485/422

COM3/4:RS232

COM1/2:RS232/485/422

COM3:RS232

Ethernet
10M/100M Ethernet
Power
Power Supply
DC24, Input range:DC9V~28V
DC24V, Input range: DC18V~28V
Power
<6W
<8W
<18W
<20W
Power isolation
Protected from thunderstrike and surging
Power Down
<5mS
Seimc resistance
10~25Hz( X/Y/Z 2G/20Min)
Dimensions
Shell
ABS+PC
aluminum front panel and steel back panel
Dimension/mm
185.1x131.1x30
247x197x31.5
194.3x132x41
247x197x31
392x325x62.5
530x338x61
Mounting Size/mm
178x125
230x180
185x123
230x180
370x304 or wall mounting
502x302 or wall mounting
Weight/kg
650g
1000g
1000g
1100g
3850g
5300g
Environment
Protection
Front PI65(with NAME panel), Back IP20
Operate Temperature
-10~60℃
-20~70℃
-10~60℃
Storage Temperature
-20~70℃
-30~80℃
-20~70℃
Humidity
10~90%RH( No Condensation)
CE Certification
Complied with EN61000-6-2:2005; EN61000-6-4:2007
RoHs
Surge Immunity:±1KV, EFT:±2KV; ESD:4KV, Air:8KV
Programming Software
Above Mochuan Studio V1.0
Product Feature
Projected capacitive, mulit touch glass+glass, nimble touch, anti-scratching, no drifiting.
1. IPS full view TFT LCD, high resolution, high brightness, clear under sunshine.
2. Extraodionary themostability stands higher temperaturing difference than the normal.
Supporting Mulit-touch Zooming and Gesture:
1. Proteced capactive multi-touch glass+glass hmi with nimble touch and high light tranmittance.
2. Mulit-Zooming makes the picture and technical data presented as your favorites.
PCB Coating Protection: Enhance the strength of damp proof, dust prrof, corrision resistance in harsh environment.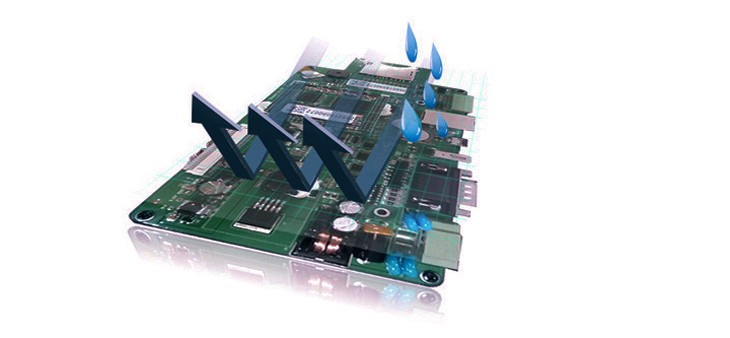 Operating Records:
1. record all the operating steps, including day, time, content, etc and clearly control fault operation
2. could be stored as CSV file to analysis operating records
3. could be printed to paper statement.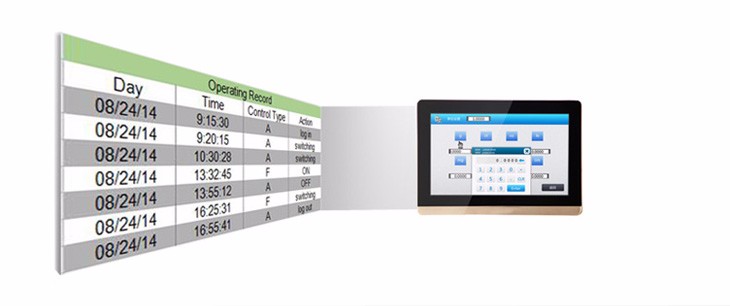 Compatible OS System for Mochuan Studio: Win7/ Win10/ Winxp:

Multi-Language:
could build various language environment, and support up to 12 various language for choice presented at one time.
High Temperature Resistance:
Dust standard has a breakthrough by competent for all kinds of working environment. After using fanless mainboard, temperature resistance increases 50%.
What&How Mochuan is?
Wtih more than 15-years domestic market developing since 2002 and around 3-years foreign business since 2015 development, and the sufficential support and cooperations from all our valuable customers.
Mochuan Drives has been integrating manufacturer and engineering company in PLC, HMI, VFD, IE4 AC PMSM Motor and posistion switch sensor. Our one-stop service has the honor to serve more than 100 industries in China and more 200 foreign customers.
Our Value message is QUALTY IS OUR CULTURE.
90% of our production equipment is imported from Japan and Germany to offer our customers the best competitive advantage PRODUCTS.
With us your MONEY in safe, Your BUSINESS in safe".
WELCOME TO BE ONE OF OUR TOP "VIP" CUSTOMERS"
WE BELIEVE THAT" THE QUALITY IS THE SOL OF AN ENTERPRISE".
Application
FAQ
1. Do you provide the engineer to program the project file per user's tech requests?
For simple tech requests, of course, it is ok, and for free. But for a complicated one, or a full set of project file including capacitive 7" lcd screen hmi and PLC, some fee should be charged.
2. Do your capacitive 7" lcd screen hmi support all brand PLC?
The capacitive 7" lcd screen hmi support alsmost all foreign and Chinese PLC.
3. If one brand PLC is not in your supported list, what is your sdolution?
There are two solutions: the first one is to give us your detailed PLC drives tech data, then the tech depart program it into our capacitive 7" lcd screen hmi; the second is to make it throguh Modbus communication.
4. Do you have a recommended power supply?
The power supply of capacitive 7' lcd screen hmi is DC24V. So a external DC24V switch power supply is needed to buy by users. It is a general device, which is very easy to buy in the electronic market.
5. Do your capacitive 7" lcd screen hmi support Modbus TCP/IP and Modbus RTU?
Of course, yes, it could be seen in our programming software-Mochuan Studio. If you need, please contact us for its screenshot.
6. What's the difference between your capacitive 7" lcd screen hmi and pc?
One biggest difference is that our hmi is to monitor industrial machine's running state through a programmed project file, and do not support APP, Video&audio input&output.