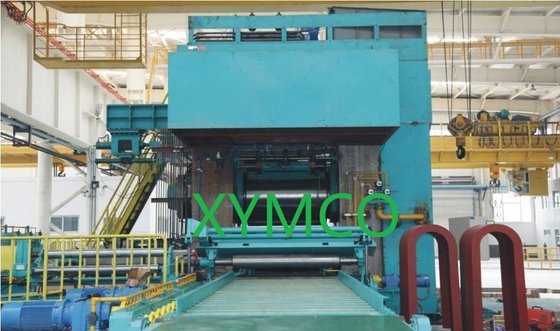 Membership

Free member

Registration Date

2018.12.12

Country/Region

China

City

Xian

Contact

Frank Zhang(Mr.)
XYMCO is one of the leading manufacturer of magnesium alloy products located in Xincheng Hi-Tech Industry Estate, Xian, Shaanxi, China, who is specialized in the development, manufacture and supply of magnesium alloy products worldwide included magnesium tooling plate, magnesium alloy plate, magnesium alloy sheet, magnesium alloy slab, magnesium alloy bar, magnesium alloy billet, magnesium alloy rod, magnesium alloy tube, magnesium alloy pipe, magnesium alloy profile, magnesium welding wire, magnesium alloy extrusion, magnesium alloy stamping, magnesium alloy casting, magnesium alloy forging and semi fabricated component according to customers design.

We comply with the specifications:
GB5153-03, GB5154-04, AMS4377G, ASTM B90/B90M-15, MIL-DTL 32333, MIL-T-38749, QQ-M-44B, ASTM B107/B107M-13 and ASTM B91-97
Material grades: AZ31B, AZ61A, AZ80A, AZ91D, AZ41M, ZK60, AM50, AM60, ZM21, MIA, ME20M, EQ21, WE43, WE54, ZE41, etc.

Our main products and capabilities are as follows:
1. Magnesium tooling plate: Max. Thickness: 300mm; Max. Width: 2000mm; Max. Length: 6000mm
2. Magnesium alloy cast slab: Max. Size: 400 x 1000 x 3000mm
3. Magnesium alloy sheet: Min. Thickness: 0.5mm; Max. Width: 600mm; Max. Length: 2000mm
4. Magnesium cast billet: Min. Diameter 90mm; Max. Diameter: 600mm; Max. Length: 6000mm
5. Magnesium alloy extruded wire: Dia.1.0mm 8.0mm in spool.
6. Magnesium alloy extruded rod: Min. Dia. 8mm; Max. Diameter: 450mm; Max. Length: 3000mm
7. Magnesium extrusions:
Round tube: Max. OD600mmx thickness 125mm
Square tube: 430 x 430mm
Flat bar: 920 x 160mm
U-Shape: 800 x 300mm
Rectangular: 700 x 200mm
8. Magnesium-Lithium Alloy rod, sheet, plate and tube.

Our products already were exported to USA, Japan, Israel, India, Germany, Iran, Columbia, Italy and UK. Good quality, good price and good delivery.

Looking forward to your enquiry and hope a prosperous cooperation can be established between us.