Manufacture Visual cleaning Refrigerant Gas R134a HVACac
refrigerant recovery and charging machine with lower price

Factory directly sale of AC service system refrigerant recovery and
charging Plus Flush for car Air-Con system
Designed for middle-large service centers & vehicle production lines
Features
Intelligent FLUSH machine
12.5″BIG touch screen Intelligent FLUSH machine
Any language available
Leak detection by refrigerant
Wi-Fi Report
Data base and Printer
8 Sensors
backstage admin Optional
Display can be 360° adjusted
Can be rented to any garage
Advantages
• 12.5"Big Touch screen, digital gauges, won't break easily
• Fully Automatic, allowing the Technician to do other tasks.
• Latest database for nearly 2000 vehicles, realize recharge at only one click
• Thermal Printer built-in, to printer out service information easily.
• Eight sensors inside, for work tank, pressure gauges oil bottles etc.
• Refrigerant &Oil recharge can be measured accurately
• Extra long 3M hose
• PC software shows current work progress directly. All maintenance data is recorded for further analysis.
Main Function
• Flush function for car Air-con system.
• Full flush cycle by forward flush and backward flush, insure entire vehicle AC system is totally flushed.
• Flush without disassembly. Won't damage AC pipe shaft seal or any component during the whole operation.
• No chemical used, it's more eco-friendly.
• Whole flush process can be observed from sight glass.
• Leak detection by refrigerant
• Optional: Backstage admin(for data, finance etc)and double systems(recharge totally new refrigerant to AC)
Detail Spcifications
Recovery

Speed

Recycling

Speed

Vacuum

Speed

Recharging

Speed

Work Tank

Capacity

Drier-Filter

Capability

Refrigerant

Type

Compressor

Power

Accuracy

40g/s

40g/s

3.2L/s

38g/s

12kg

98kg

R-134a

1HP

±1g
Our products show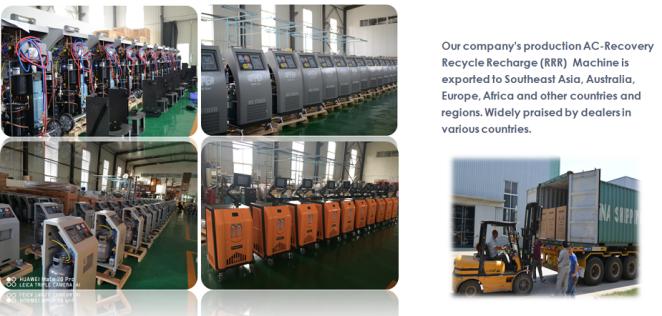 Exhibition show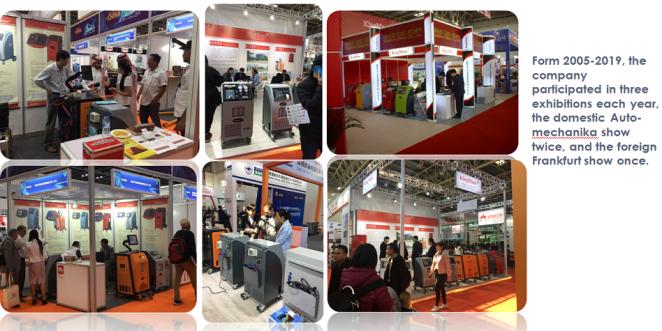 Why choose us?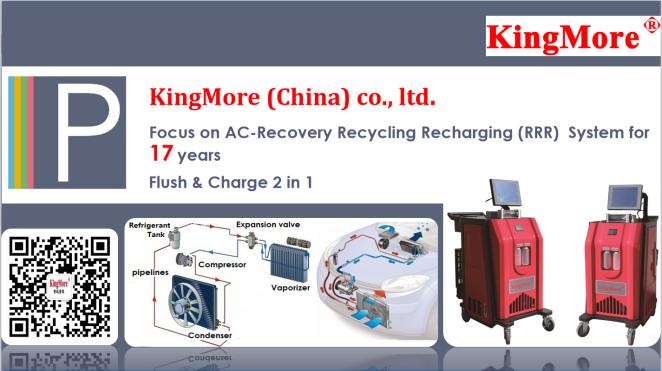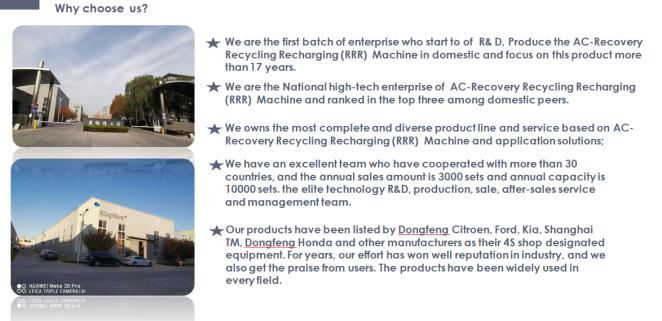 Our certification& patents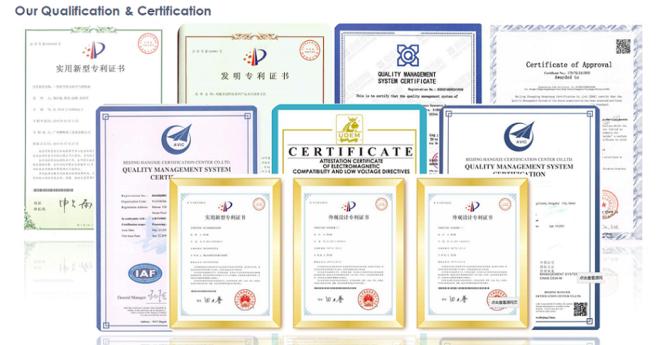 Our Customer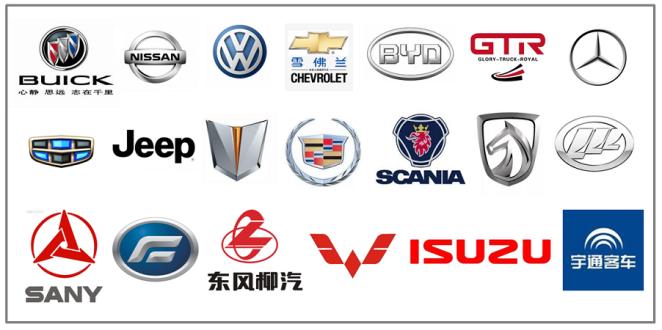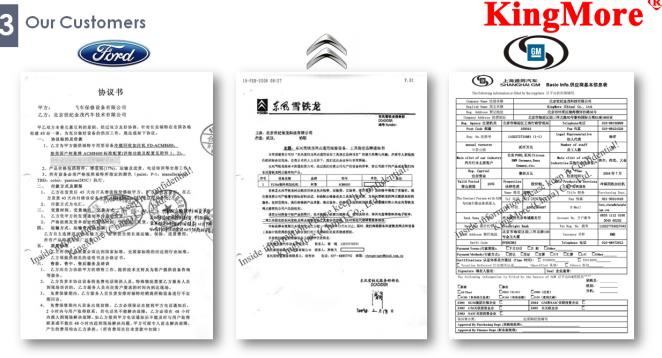 Our service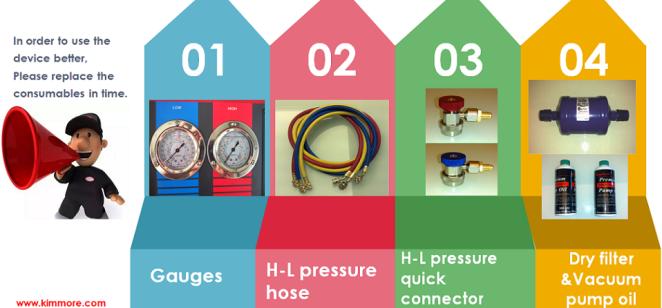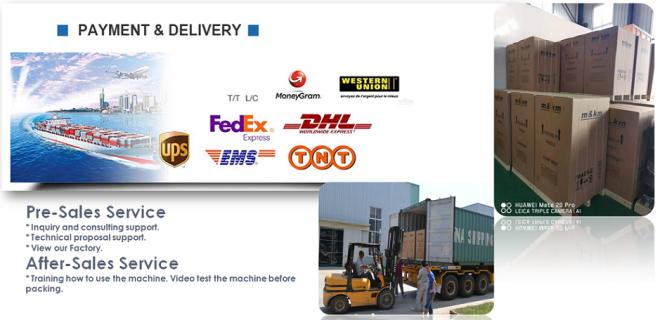 Contact us