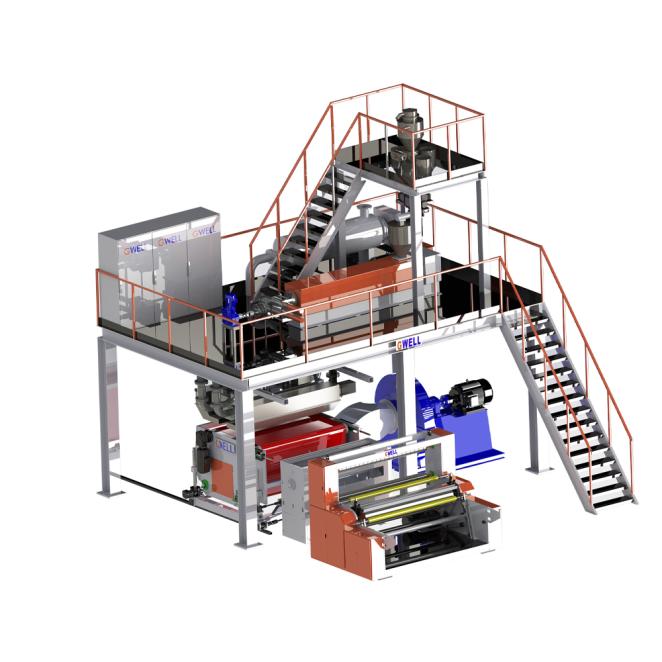 Melt blown cloth (Melt blown non-woven cloth) is a composite non-woven cloth with high melt index PP (polypropylene) as raw material. It is the core material of the mask. The diameter of the spinneret fiber can reach 0.001-0.005mm. With many voidage, fluffy structure, good anti-wrinkle ability, and unique capillary structure, the superfine fiber increases the number and surface area of the fiber per unit area, so that the meltblown cloth has good filtration, shielding, thermal insulation and oil absorption. Its main uses include air filtration, acid liquid filtration, food hygiene filtration, industrial dust masks, etc. In addition, it can also be used as medical and health supplies, industrial precision wipes, thermal materials, oil absorption materials, battery separator, imitation leather base cloth and so on.
Appications:
1. Application in the field of air purification: it is used for air purifier, as a sub-high-efficiency and high-efficiency air filter element, and as a coarse and medium-efficiency air filter with large flow rate. It has the advantages of small resistance, large strength, excellent acid and alkali resistance, corrosion resistance, stable efficiency, long service life and low price. There is no short fleece phenomenon in the purified gas.
2. Application in the field of medical and health care: made of melt-blown cloth dust mouth breathing resistance is small, not short, dust control efficiency is as high as 99%, widely used in hospitals, food processing, mining and other workplace to dust, prevent bacteria with anti-inflammatory analgesic membrane made of product after special treatment, permeability is good, non-toxic side effects, easy to use, and spun-bonded fabric of SMS composite products are widely used in the production of sanitary products such as surgical clothes.
3. Liquid filtration materials and battery diaphragm: polypropylene melt-blown filter cloth used in acidic and alkaline liquid, oil, oil has very excellent performance, such as the battery industry at home and abroad has been regarded as a good membrane material, and has been widely used, not only reduces the cost of battery, simplifies the process, and greatly reduce the weight and volume of the battery.
4. Oil absorbent materials and industrial wipes: polypropylene melt spraying cloth made of various oil absorbent materials, oil absorption up to the weight of 14-15 times, widely used in environmental engineering, oil-water separation engineering, in addition, in industrial production, can be used as oil and dust clean materials. These applications give full play to the characteristics of polypropylene and the adsorbability of the ultrafine fiber produced by melting and spraying.
5. Thermal materials: the average diameter of fusion-sprayed ultrafine fiber is between 0.5 ~ 5m, the specific surface area is large, and a large number of fine pores are formed in the cloth with high porosity. There is a large amount of air stored in this structure, which can effectively prevent heat loss and has excellent thermal insulation. It is widely used in the production of clothing and various thermal insulation materials. Such as leather jacket, ski shirt, cold clothing, cotton village cloth, with light, warm, moisture absorption, good permeability, no mildew and other advantages.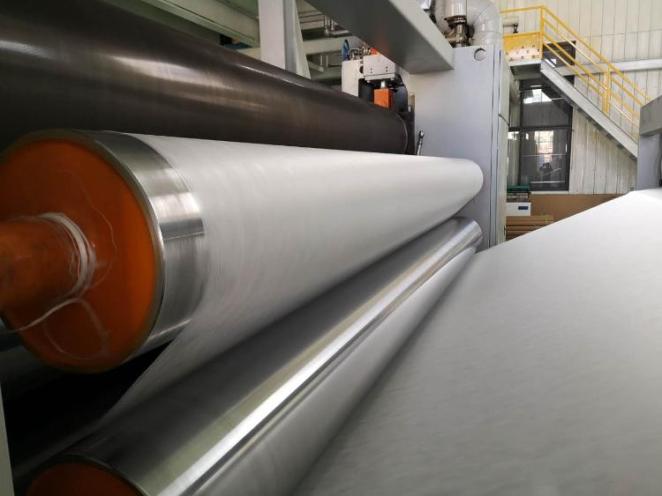 N95/ Medical/Civil Mask Materials -- Meltblown Nonwovens Masks are made of polypropylene (PP). Medical surgical masks are generally multilayer structures, or SMS structures, as shown in Figure 1 and Figure 2. The S in the mask layer stands for spunbonded fiber with a coarse diameter of about 20 microns. The two layers of spunbonded fiber mainly support the whole non-woven fabric structure and have no obvious effect on the barrier performance. The most important layer inside the mask is the barrier layer or melt blown layer (M). The fibers in the meltblown layer are relatively thin, about 2 microns in diameter, a tenth of the diameter of the spunbond layer, which is crucial for keeping bacteria and blood out.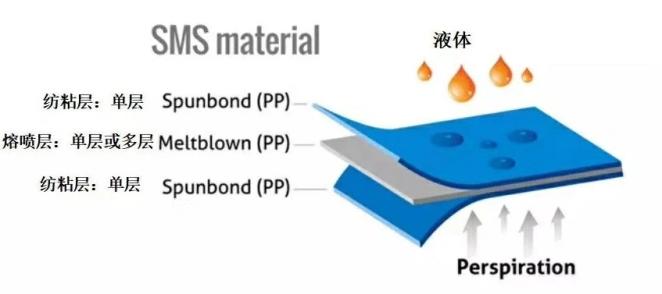 The fibers of the spun bond layer, the meltblown layer, and the shape of the hair are compared, as shown below, 1/3 of the diameter of the hair is close to the fibers of the spun bond layer, and 1/30 of the diameter of the hair is close to the fibers of the meltblown layer.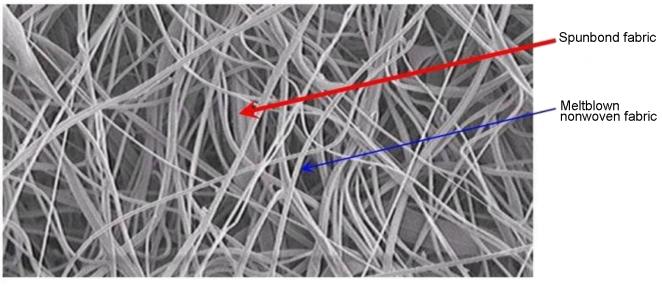 GWELL PP meltblown nonwoven fabric production line: