Medical gun drilling machine / JDH-600-RF
Relative rotational type of Precision gun drilling machine
The medical gun drilling machine is a high-precision model (internationally patented) especially developed for medical use and is particularly designed for hole diameters of φ 0.8 to 6.0, which are in high demand for medical and other types of instruments. It permits high-quality deep hole drilling. Even though the relative rotation system, its deep holes can be machined in the workpieces that have already been processed, and its maximum deep hole drilling length is 600 mm
• Description: Relative rotational type
• Hole Diameter: 0.8 – 6.0 mm
• Part length Max.: 600 mm
• Tool spindle speed Max.: 12,000 rpm
• Coolant press. Max.: 20 MPa
• φ 1.0 × 400mm: Ti-6Al-4V(ASTM F136), Exit concentricity ◎φ0.39
• φ 2.0 × 600mm: Ti-6Al-4V(ASTM F136), Exit concentricity ◎φ0.26
• φ 3.0 × 600mm: Ti-6Al-4V(ASTM F136), Exit concentricity ◎φ0.1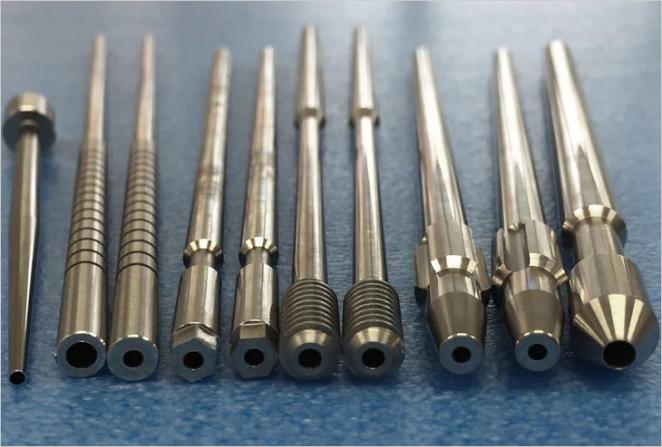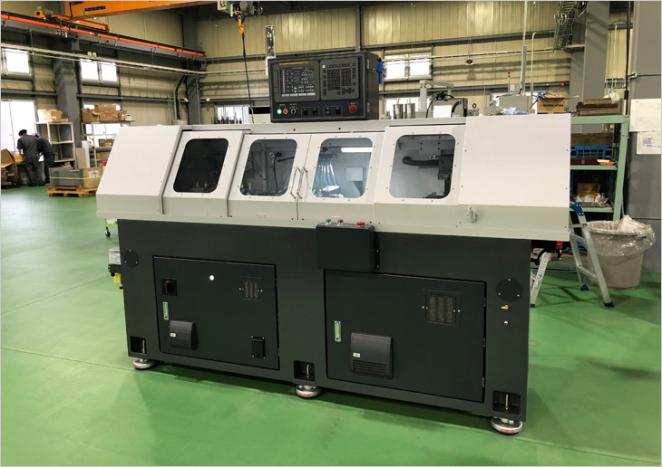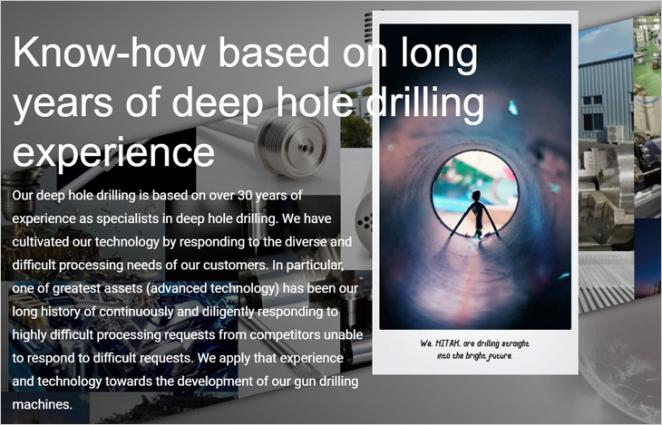 Proprietary deep hole drilling machines (difference in machinery)
Our gun drilling machines do not simply open deep holes. Our machines are designed with a focus on drilling precision. Through our experiences evaluating
machinery designs to assess complex issues related to contracted machining, we continuously reevaluate our development and designs, including main axle,
precision components (chip box, rotator mechanism, shock absorbers, etc.) towards creating the machinery capable of achieving optimal drilling.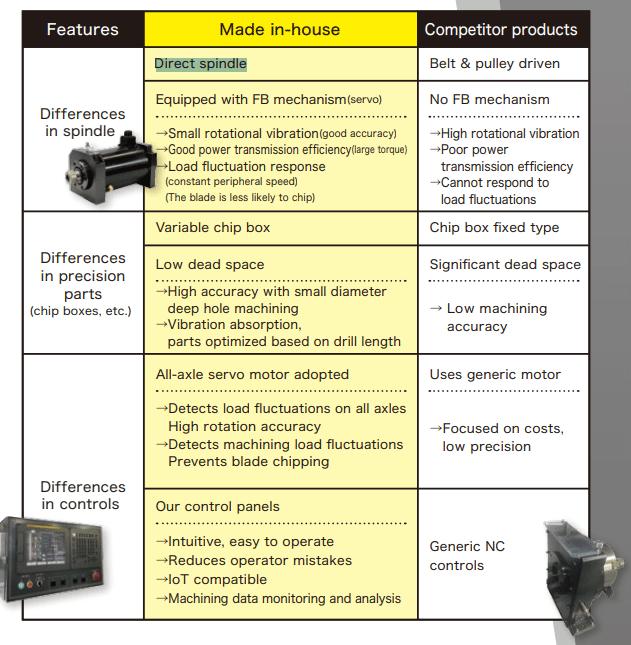 Deep hole machining in a variety of industries with gun drilling machines manufactured by HI-TAK!
Our gun drilling machines can drill holes in parts used in various industries and equipment.

Through know-how cultivated over many years of contract processing, we help improve customer production processes by drilling holes in pre-formed workpieces.
We have worked with more than 60 companies on contract machining related in the field of medical care, and we have a track record of machining for other applications. Our deep hole drilling machines enable deep hole drilling for a variety of parts.
• Bone cutter for neurosurgery
• Implant(for femur)
• Surgical tools for implants
• Medical material pipe(base hole for raw pipe and stent material)
• Molds(core pin for coolant)
• Shafts(hollow hole)
• Piston connecting rods(fuel hole)
• Fuel injection nozzles(lower body)
• Common rails
• Input shafts(AT)
• Piston valves(hollow hole)
[Machine tools ・industrial machines]
• Motor shafts(hollow hole)
• Spindle shafts(hollow hole)
• Piston cylinders(refueling piston hole)