Varicella virus vaccine, live attenuated (oka strain) is indicated for :
- The active immunization against varicella of healthy subjects from 12 months to 12 years of age
- The active immunization against varicella of susceptible high-risk patients and their susceptible healthy close contacts in the age group of 12 months to 12 years .
[Function and use]
The product can induce immunity against varicella-zoster virus in recipients following immunization. It is used to prevent varicella.
[Specifications]
0.5ml of reconstituted vaccine per container. 0.5ml per single human dose containing not less than 3.4Lg PFU Oka virus.
[Description]
The vaccine is a preparation of the Varicella virus strain of Oka grown in human diploid cell cultures.
After cultivation and harvest, the virus suspension is lyophilized to make the vaccine by adding in appropriate stabilizer. it looks like a milky-white crisp cake. after reconstitution it turns into a transparent liquid.
[Feature]
1. It is recommended in 2 doses (0.5ml each) to ensure optimal protection against varicella with a minimum interval of 6 weeks between doses.
2. For high risk patients additional doses of vaccine may be required.
3. The medium is 2BS human diploid cell. There are complete cell bank to produce other vaccine such as Hepatitis A Vaccine which is suitable for large-scaled production. The seed virus is Oka strain from ATCC. It is proved that Chickenpox Vaccine is very effective, about 95% of healthy children will induce humour immunity and cell immunity after single dose vaccination. The immunity will keep as long as 20 years after immunization.
1) varicella vaccine
2) attenuated varicella-zoster virus
3) Freeze-dried vaccine
4) Oka strain
5) pre-filled syringe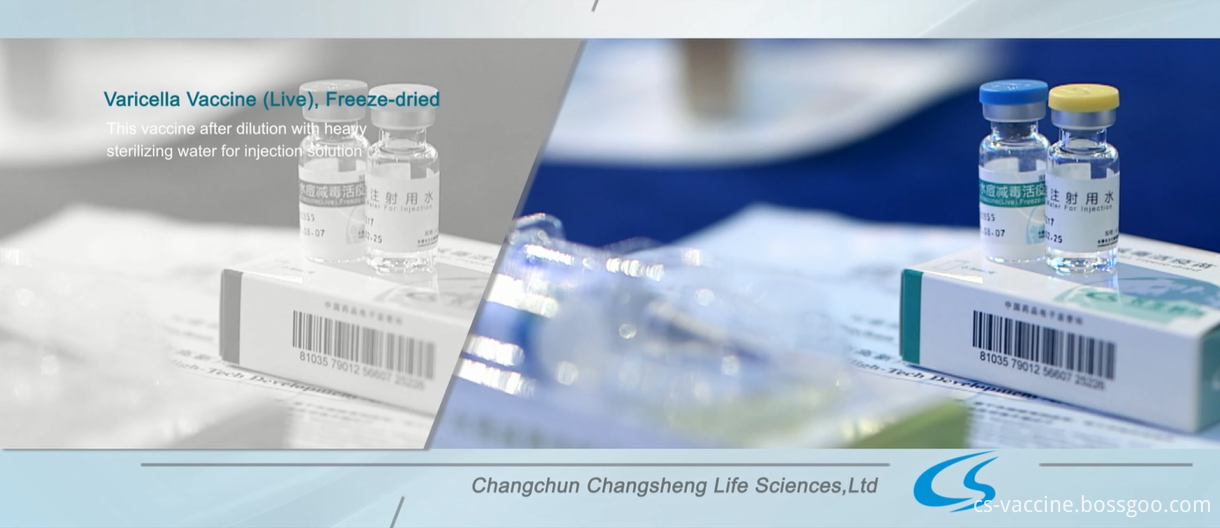 http://www.ccls-vaccine.com