Product Introduction:
Parmore pipe and mateal sheet fiber laser cutting machine is used for high speed cutting metal plates and pipes of stainless steel, carbon steel , brass, aluminum, alloy, rare metal and other metal materials. It is suitable for cutting the branches of the shell,two or three layer saddle cutting the main pipe.
Product Features:
1. Metal sheet&Tube Laser cutter with the pipe and plate working process combination save cost and space.
2. A "clean cut" surface quality is obtained.
3. Reflective materials like aluminium,copper and brass can be cut with ease.
4. Available for different diameter and length tubes from 20mm-200mm.
5. Little to maintenance costs.
6. Consumable part cost is low. The only parts that need to be changed are nozzles, ceramics and protection glasses over long periods. There are no other consumable costs.
7. Resonator life is over 100,000 working hours.
Production Advantages:
1. High rigidity machine bed sequence welding, adopts exclusive annealing processing with high-temperature NC electric resistance furnace, ensure long-time stable working of the machine.
2.Electric-drive motor in rotary device adjust speed freely. Easy work, lower noisy, high rotary speed, high accuracy.
3. Feeding system with rolls, it is easy to load heavy materials.
Fiber Laser Cutting Machine Technical Parameters:
| | |
| --- | --- |
| Model | PMR6020 |
| Brand | Parmore |
| Laser Power | 500W/800W/1000W/1500W/2000W/3000W/4000W/6000W |
| Laser Source | Raycus/Max |
| Laser Typle | Fiber Laser |
| Pipe Diameter | 20mm-200mm |
| Working areas | 3000*1500mm |
| Processing Speed | 60m/min |
| Auxiliary Gas | Oxygen, Nitrogen |
| Warranty Time | 2 years |
| Working Platform Accuracy | ±0.05mm |
Applied Industries:
Metal sheet and pipes fiber laser cutter is used in aerospace technology, aircraft manufacturing, rocket manufacturing, robot manufacturing, elevator manufacturing, ship manufacturing, sheet metal cutting, kitchen furniture, electronic components, automotive parts, cooling, ventilation pipes, signs, metal and other metal parts processing industry.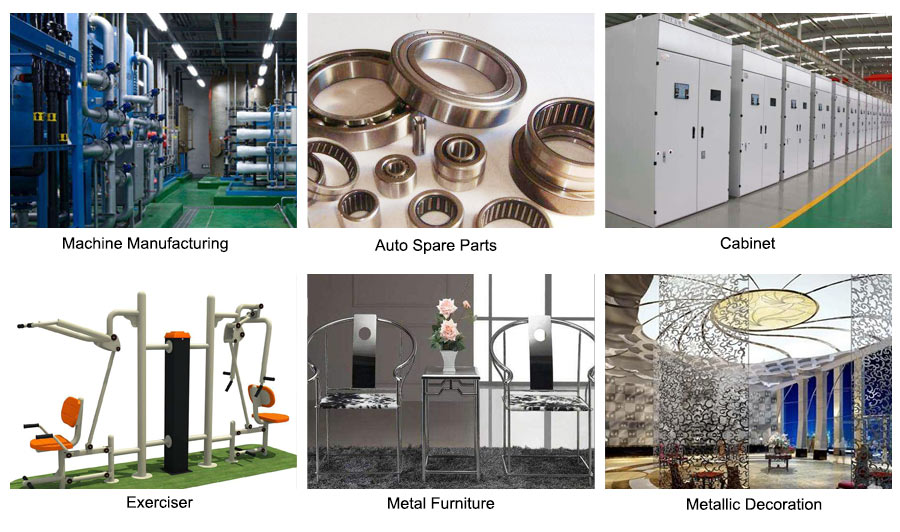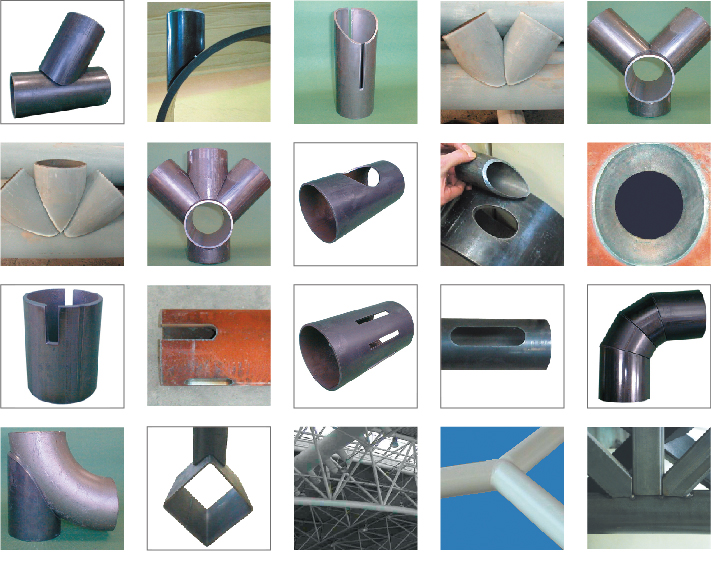 Workshop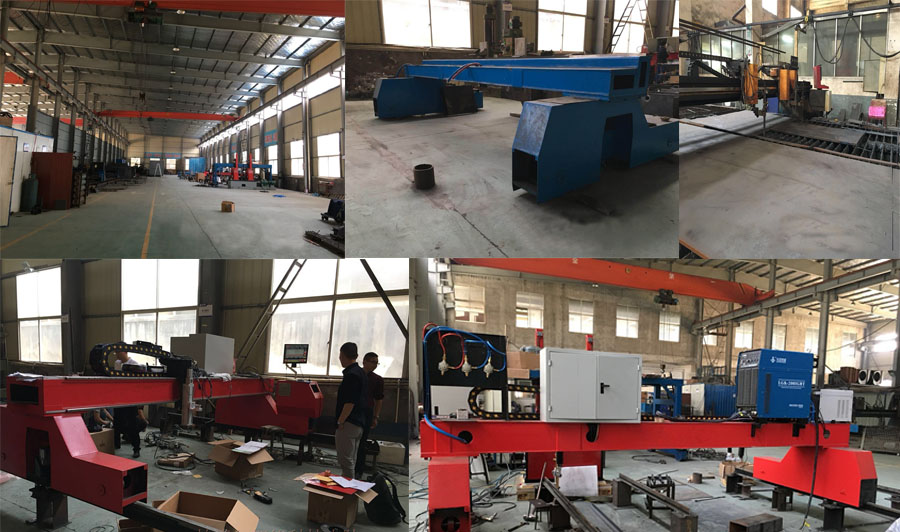 Pre-Sale Service for Fiber Laser Cutting Machine from Parmore:
1. Free Sample Cutting Service:For free sample cutting/testing, please send us your CAD file (.plt or .ai), we will do cutting in our factory and make video to show you the cutting process and result, or send samples to you to check the cutting quality.
2. Progressing Solution Design:According to customer's product processing requirement, we can design the unique solution that supports higher manufacturing efficiency and better processing quality for customer.
3. Customized Machine Design:According to customer's application, we may revise our machine according to customer's convenience and high production efficiency.
After-Sale Service for Fiber Laser Cutting Machine from Parmore: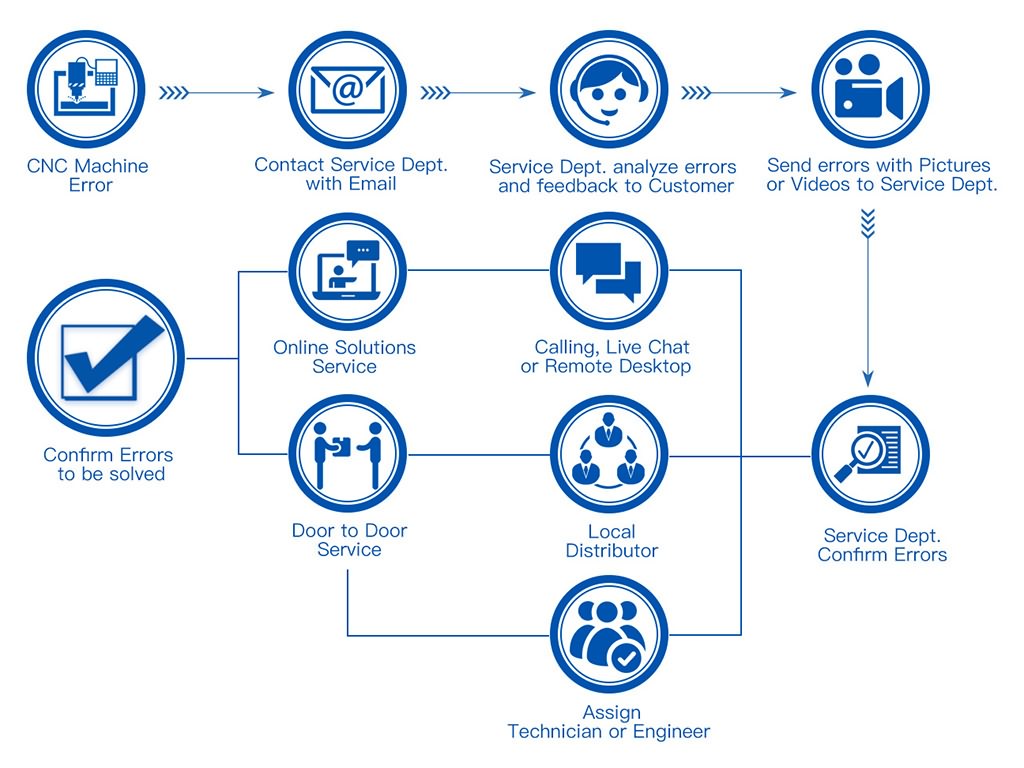 If you have an idea to get a free quotation of Fiber Laser Cutting Machine, please answer the questions as following and tell us by email, so that we can recommend the most suitable laser machine and quota the affordable price to you directly.
1. Do you need to cut metal sheets/plates, metal pipes/tubes only or both?
2. If need to cut tubes, What is your tube length, diameter and max thickness?
3. For cutting metal sheet, what is the max working area required?
4.What about the length,width,thinkness of the metal sheet?
5. After processed, what the materials will be used for? (Applications)
6. Which seaport is the nearest to you?
7. Do you have any experience in the fiber laser cutting machine?
8. What is your online chat way? Such as Skype, Whatsapp, etc.
9. Are you an end user or reseller?