Micro Magnetic Powder Brake Principlewith shaft
Taiwan Brand-Tianji
Reliable Quality,Reasonable Price and Good Service.
Any email will be replied with 24 hours. Thanks for your time!
Skype me(May):tianjicd2012
Magnetic Powder Brake Belief introduction
A magnetic powder clutch is a special type of electromagnetic clutch which does not use friction plates. Instead, it uses a fine powder of magnetically susceptible material (typically stainless steel) to mechanically link an otherwise free wheeling disc attached to one shaft, to a rotor attached to the other shaft. When a magnetic field is applied to the powder, it forms chains connecting the disc and rotor. The strength of the chains depends on the strength of the magnetic field. We use the finest materials available for magnetic components to yield high friction indexes, as well as premium non-asbestos linings to improve response time and extend working life. We will be reliable brake supplier for you.
Magnetic Powder Brake Notes
1.Don't overload, meanwhile cool to appropriate temperature
The value of the torque/rotational speed/slip power should be less than the rated value. The cooling mode(natural cooling/forced air cooling/water cooling) should depend on the maximum slip power when it works and the cooling air should pass the water and oil filter. The temperature detector and the alarm should be installed to prevent high temperature which can affect the service life of the magnetic powder.(the highest temperature is 80 degree)
2.Concerning the service life
The life of the magnetic powder clutch and brake rely on the life of the magnetic powder. Generally speaking, its service life is 4500-7500hours in the state of non overloaded; but its service life can extend several times in some cases, such as: the working torque of the magnetic powder clutch/brake,relative slip rotational speed and slip power can be reduced to 50%-70% of the rated value. This is to say, the margin can be enlarged as soon as possible when designing.
3.Concerning the torque
After the magnetic powder clutch and brake working, the magnetic powder will be in grinding at the beginning which leads to the torque decreasing slightly, but the gap can be compensated through adjustment the current..
MODEL: TJ-POD-C Prameters

Model
Rated Torque(Nm)
Capacity DC24 (75°C)
Diameter of axle (mm)
Max Speed (r/min)
PowderWeight (g)
Current
Power
Time
(A)
(W)
(s)
TJ-POD-C-0.05
0.5
0.35
8.4
0.02
5
1800
0.4
TJ-POD-C-0.1
1
0.42
10
0.02
7
0.54
TJ-POD-C-0.2
2
0.5
12
0.034
9
0.96
TJ-POD-C-0.5
5
0.6
14.4
0.045
15
1.3
Magnetic Powder Brake detials
Magnetic Powder Brake Featured advantages
1. Fast response. Dry design means instant reaction to commands.
2. Durability. Excellent heat dissipation and quality materials mean long life, even under high frequency and high performance conditions.
3. Easy to install and maintain. Sealed bearing race eliminates the need for removal of the center core. No dust brush is needed, and operation is simper and easier.
4. No adjustment of the motor. The motor is designed so that it does not need adjustment of the friction surface, and once it is installed only very minor adjustments are needed.
5. Sure motion. One-piece plate will not slip even under the strongest vibration for longer life.
6. Adjustable torque. Torque levels can be increased or decreased by changing the current, making it suitable for a variety of applications.
Magnetic Powder Brake Application
Applied industry
1. Packing and wrapping system: packing machines, strapping machines, wrapping machinery.
2. Textile machinery: fiber twisters, treatment machines, weaving machines.
3. Metal finishing systems: extruders, wire stretchers, presses, welders, steel wire reactors, cutters, pipe makers, wire winding machines
4. Machine tool systems: laths, millers, steel extruders, CNC lathes, specialized machinery.
5. Transportation equipment: hoists, feeders, conveyors, rollers, winders.
6. Paper-making systems: bad-making machines, box-making machines, slitters, book-making machinery, cutters, copy paper machines.
THIS type is not your cup of tea? That's all right.
Beside this model,we also have other types you can choose.
So,please feel free to contact us,if you need any other models.
Click me,please
| | | | |
| --- | --- | --- | --- |
| Outer shell roates | Inner shell roates | magnetic particle clutch | Tension controller and detector |
| | | | |
Why do you choose us?
Your choice,we promise.
Eight reasons to choose us
1,Perfect service system and after-sale protection
2,Quality problems will be solved within 24hours.
3,two or more free shipping within the pearl river delta.
4,Companies carry out the ERP management, improve enterprise fast response, one-to-one customer service tracking processing.
5,Quality assurance, replacement within three months and one year warranty.
6,Supporting professional matched other equipments.
7,The company has more than one product testing units, the implementation of ISO9001: 2008.
8,Unique development and design capabilities to meet the needs of special-purpose equipment manufacturing.
Five Core strengths
1,The first domestic independent R & D manufacturer and 13 years of professional manufacturing.
2,Casting exquisite, beautiful, practical and durable.
3,Complete specifications, cost-effective and spot supply.
4,Independent research and development, special specifications can be customized.
5,Selected materials, high-tech treatment, up to the international standard test
Factory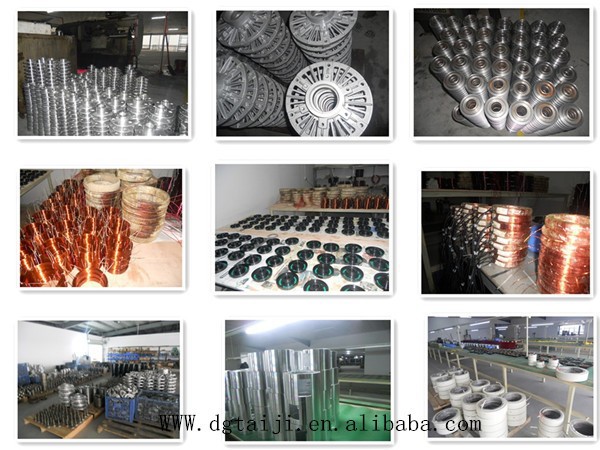 Partners
Fairs
Markets
More concerned for our products , please do not hesitate to inquiry now!