GPT15 Luggage Tracker is a self contained, integrated GPS satellite location/WIFI location/Bluetooth short distance location in combination with a quad band GSM/GPRS cellular radio connection to report that location of device. GPT15 Luggage Tracker is optimized for reliability, cost and size. Simply place the GPT15 Luggage Tracker inside your suitcase, then by tapping the Keelin APP on your smartphone, your luggage's location will be displayed on the APP's map in real-time.
All antennas including GPS patch, GSM, Bluetooth and WIFI antenna are built in the device. Data reporting can be initiated by a server or by the tracker itself via GSM/GPRS SMS or UDP pathways or over a physical USB connection.
GPT15 Luggage Tracker is based on chip level design as opposed to the traditional approach of using a third party communications module with an external processor. The application software executes on the base level Central Processing Unit under direct real-time Operating System control. This approach provides a much more reliable, lower power and faster response time than module/processor architectures. Unlike common module/processor based designs; GPT15 Luggage Tracker design allows direct operating system access by the application, thus mitigating the need and for a redundant external processor and the associated power and cost.
Over The Air (OTA) application firmware updates are supported through at TFTP connection to a server. The entire application image can be updated using one specialized SMS or USB command.
Product Features:
■ 850/900/1800/1900 MHz Quad band, universal in the world.
■ GPS/LBS/Wifilocating mode, Support A-GPS
■ Bluetooth 4.0 Short distance monitoring for luggage.
■ Rechargeable Lithium battery 1800mAh.
■ Long Standby mode, wake up for 5 mins a day, then sleep.
■ Turn to Emergency mode for real time tracking after wake up.
■ Data reporting via GSM/GPRS, SMS, UDP Protocol, USB Port connection.
■ WIFI function: Indoor locating for saving battery consumption
■ Light sensor for alarming when GPT15 be taken from luggage(Dark environment).
■ GEO-Fence Alarm, Low battery Alarm.
■ Track and config device by PC & APP online & SMS query
■ Switch to emergency mode to restore the real-time tracking mode
■ Support multi-protocol and can be integrated to platform of customers
■ OTA upgrade firmware.
Platform/APP:
■ Real time Tracking
■ Route Play Back ( Emergency Mode )
■ Remote Setting
■ Geo-fence Alarm
■ Low Battery Alarm
Product Features:
GPT15 acts like a GSM modem and responds to AT commands issued to it from either a physical USB port connection or to AT commands issued to it through an SMS or a UDP connection. With regard to text messages, GPT15 reads all of its own text messages and tries to interpret each message as an AT command. SMS text may be sent to an GPT15 through any CSD SMS connection. Key superset functions outside that of typical GSM/GPRS modems support intrinsic GPT15 Features.
These functions include:
1.Automatic field lockup recovery;
2.Hardware reset
3.Specialized GPS functions including
4.Device initiated UDP reporting
5.Virtual AT command processor over SMS or a UDP connection
6. APN support with optional credential verification
7. OTA code update using TFTP
8. Embedded Bluetooth 4.0 : Short distance monitoring for luggage.
9. Embedded WIFI function: Indoor locating for saving battery consumption.
10. Light sensor for alarming when GPT15 be taken from luggage(Dark environment)
Physical Attributes
Following figures show complete structure of GPT15 Tracker and some critical physical features.


PRODUCT PICTURE: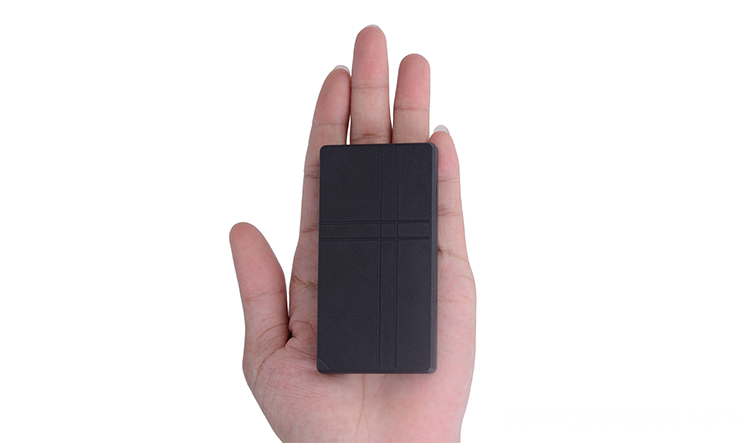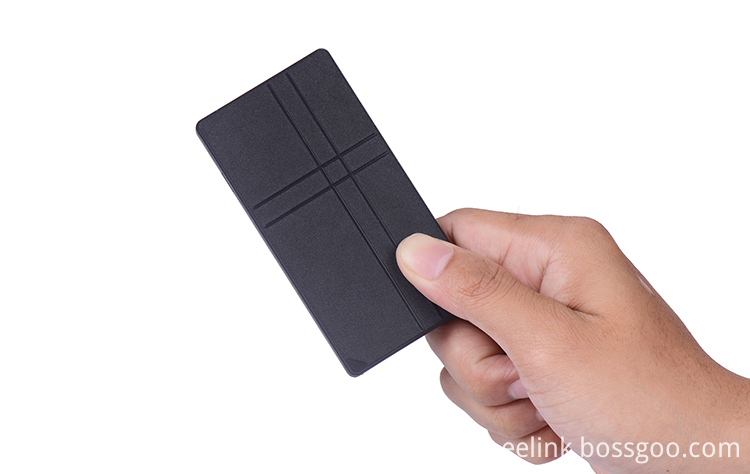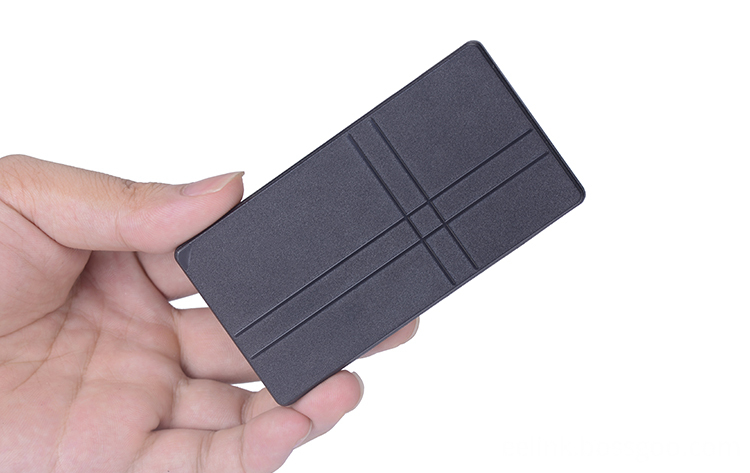 Ⅲ. SIM card Installation
Open packing case, check if terminal is OK and the accessories are intact, or please contact your dealer;
You need a suitable SIM card for using the terminal, contact your dealer if any question;
Open the back cover

Insert the SIM card to the slot
Note:
●The SIM card should have GPRS function, opening GPRS function for the SIM card is a must.
●SIM card should open Caller Identification function for telephone querying.
●If you enable the PIN code of the SIM card, please use your mobile phone to disable the PIN code.
●Please make sure that the SIM card has sufficient balance.
Keelin terminal monitoring platform is designed by EELINK, we can track, playback the device on the platform server.
Warranty
*All products have been strictly Quality Checked in house before packing.
*All products have been well packed before shipping.
*One year warranty is provided for all models. We will bear maintenance cost during warranty.
Customization
Shenzhen Eelink Communication Technology Co. Ltd is a creative hi-tech company which focus on GPS tracker R&D and market leading. We offer customization according to different customer's requirements...
*Case one
We customize one OBD tracker to provide complete tracking solutions for a well-known company. This model combined hardware to software, including base positioning service platform and value-added positioning service platform. Users can quickly track, position their cars through this platform
*Case two
We design and customize one tracker used in food transportation industry for an American Logistic Food Transportation Company. This tracker monitors the food temperature all the way during transportation.
*Case Three
Special Customization GPS Tracker for North American customer. We've got FCC, PTCRB Certificate and the defective rate is less than 0.1%. Sales volume has reached one million till now.
*Case Four
Customize GPS phone for kids with multiple function of positioning, remote monitoring and radiation protection.
Our Company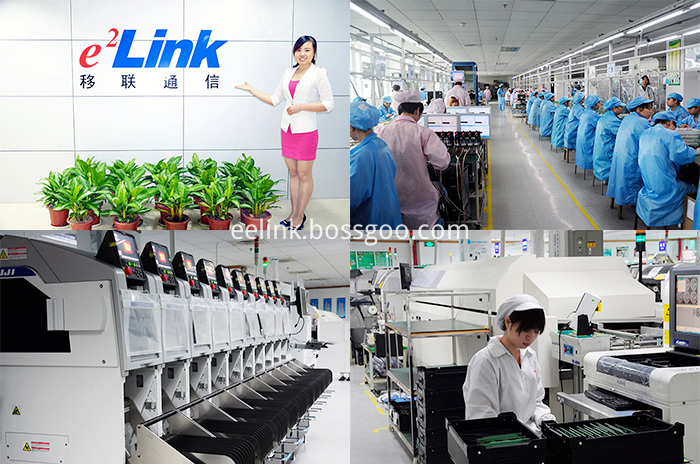 vending beverage machine
http://www.eelinktracker.com