Product No.XF143-185 Tungsten Disulfide WS2 Powder
Product No.XF144-187 Tungsten Disulfide WS2 Dispersion
Applications
It can be used in Electrochemical Applications, Sensing, Optoelectronic Devices, Pharmaceuticals, Lubricant Additives etc.
Company Information
Jiangsu XFNANO Materials Tech Co.,Ltd ( XFNANO) was founded in 2009, which is the earliest graphene enterprise in the world, mainly focusing on the R&D and manufacture of graphene, graphite, fullerene, carbon nanotubes, molecular sieves,etc. The production capacity of graphene powder is 50 ton yearly and graphene dispersion is 1000 ton yearly.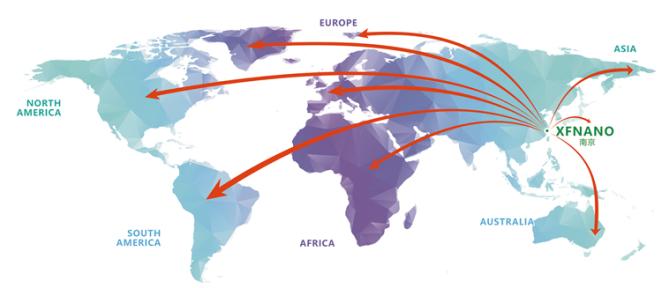 We export to all over the world and accumulated over 20,000 customers.
Certifications
We owned many patents and passed ISO9001 certification also certified by SGS. We have successfully registered Trademark "XFNANO" in US Patent and Trademark Office.