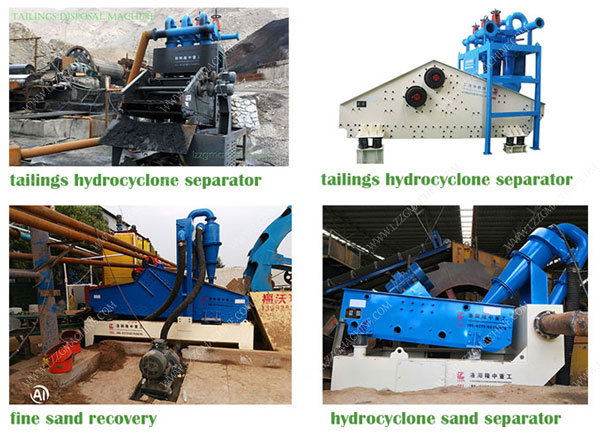 Hydrocyclone separator is high-efficiency separation equipment, which uses centrifugal separation of two-phase fluid. It is mainly used for grading, sorting, and concentrate desliming in the mineral processing industry. Under pressure, after feeding gate sewage, along the tangent or involute direction( depending on the feedstock used form of feeding) into the main body of the hydro cyclone.
In the centrifugal force field, with the outward flow of large particles, from the mouth of the bottom sediment by the particle size of coarse sediment of the product. Fine particles in the swirling upward and get finer particles in the upper part of the overflow tube overflow of the product.
Features
Product Features 1. LZZG hydrocyclone sand separator is high efficiency sand classification and desliming equipment. 2. Simple structure, easy to manufacture, processing a large quantity. 3. Small footprint, easy to maintain. 4. The pulp in fewer and shorter stays in the machine.
Parameters
| | | | | | |
| --- | --- | --- | --- | --- | --- |
| Type | Diameter (mm) | Max Feed Size (mm) | Feeding Pressure (kpa) | Capacity (m³/h) | Seperation Size (μm) |
| 125 | 125 | 1 | 90-300 | 12-24 | 25-50 |
| 150 | 150 | 1.5 | 80-300 | 16-30 | 20-74 |
| 165 | 165 | 1.5 | 70-300 | 20-40 | 30-74 |
| 200 | 200 | 2 | 60-300 | 30-50 | 40-100 |
| 250 | 250 | 3 | 60-300 | 45-70 | 40-100 |
Useage
fine sand recovery
website https://www.lzzgmachine.com