Product Description
CE certified chilled water universal fan coil unit
1) Mulan FCU can be floor standing, ceiling and wall mounted--different application
2) Pipe connection can be changed at site
3) 2 Pipe unit ban be changed into 4 pipe unit at site
4) Remove the cabinet, then the unit will become concealed type.
5) Motor: 50Hz motor is standard, 60Hz motor is for option, EC motor is for option.
6) Thermostat controller/remote controller is for option
7) Electric heater can be option.
8) Front return/bottom return, 2 types application.
9) Factory mounted valve kits for option.
10) WAU: concealed type: ESP 12/30/50/60Pa.
Welcome to our home page www.hammerair.com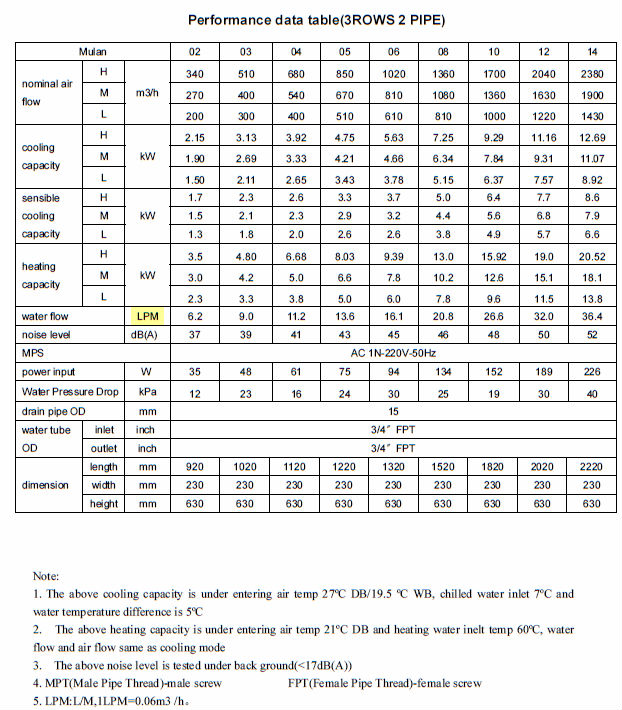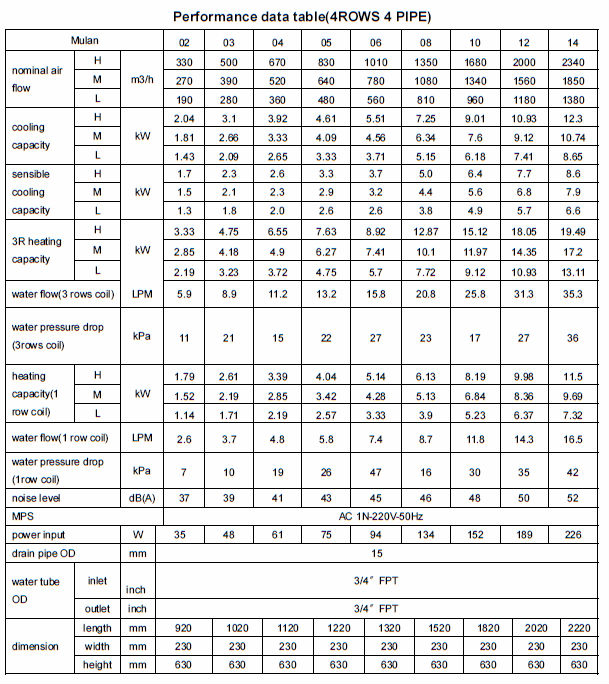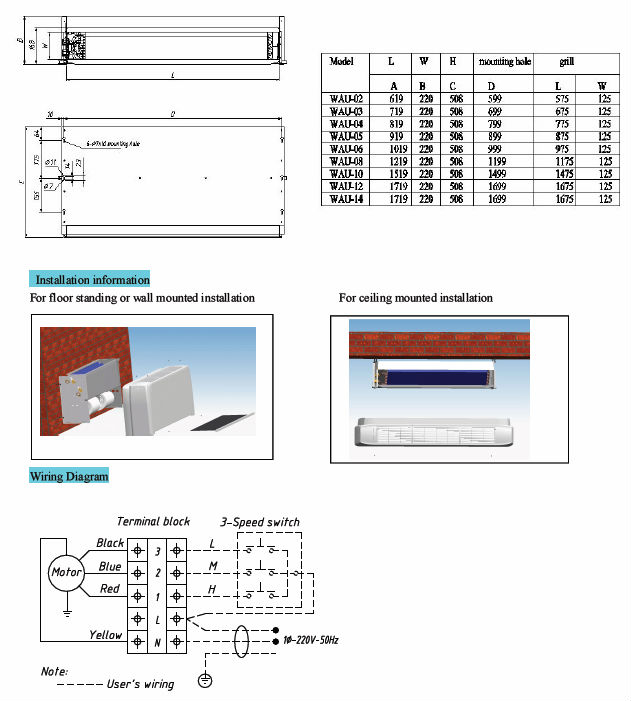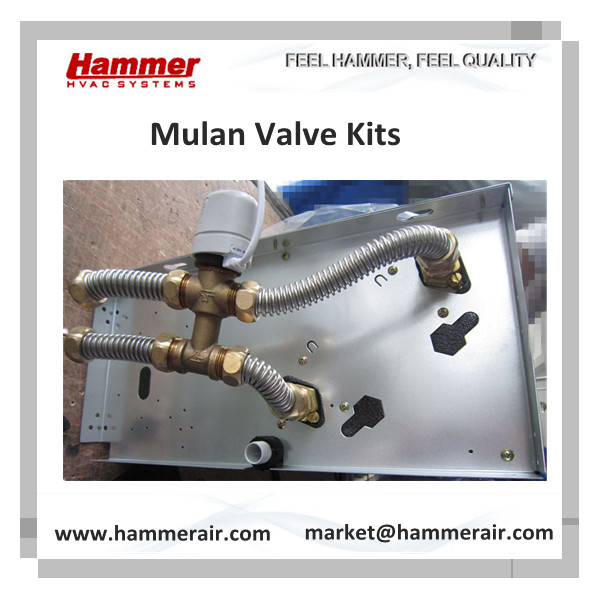 Packaging & Shipping
CE certified chilled water universal fan coil unit is packed by carton.
CE certified chilled water universal fan coil unit is shipped by container.
Our Services
1) Prepare documents for customs clearance
2) 12 months warranty period
3) OEM
Company Information
Hammer is a group company established in 2004. Hammer(Hongkong) is the brand and finance holding company . Under this group, we have 1 own factory and 1 strategy cooperation factory in China. In our China factories, we produce chiller/Hygienic air handling unit/fan coil unit and supply to China domestic market and export to other countries.
In 2014, Hammer(Shanghai) Air Conditioning System Co.,Ltd. has been established by Hammer Group and our Italian partner which is in charge of sales of product under Hammer brand. The main products is recommended to China market is Hammer Hygienic AHU which has been widely adoted by many Pharmaceutical projects in oversea markets.
Our products have been widely exported to following areas:
a)Europe:Italy,France, Spain, Germany, Russia, Poland, Finland, Turkey, Hungary,Baltic countries, Ukraine, Bosnia etc,Bulgaria, Croatia,Romania,Cyprus etc.
b) Asia:China, Iran, GCC countries, Israel, Jordan,Philippines ,Korea,India,Sri Lanka Bangladesh, Kazakhstan,Iraq, Serbia, Pakistan etc.
c) Africa: Egypt ,Nigeria and South Africa;
d) American:USA,Colombia, Peru and Chile
Our group version:
Establish a well world-known brand by supplying high technology, green and energy saving ,environment- friendly HVAC products.
Strongest products:Fan coil unit, Hygienic air handling unit, water screw chiller/heat pump
Market position: chilled water system expert
Factory introduction:
Zhejiang Hammer factory: Producing standard AHU/modular type commercial AHU/Hygienic AHU/DX AHU with outdoor unit/duct fan coil unit (low ESP and high ESP)/high ESP duct fan coil unit/cassette fan coil unit/floor ceiling fan coil unit etc.
Shanghai factory: producing water screw chiller/heat pump