Multi-Station Automatic High-Speed Stretch Wrap Film Machine
Based on 30 years professional skills and continuous improvement, this high speed stretch film machine is suitable for the plastic film as LDPE, LLDPE PP,PE and so on. It is widely used for packing goods.
Main Technical Parameter:
Model: CL-80/100/80H
Width of Die Head: 2400mm
Width of Film: 2100mm
Thickness of Film: 0.01-0.05mm
Structure of Film Layers: A/B/C or A/C/B/C/A
Liner Speed of Machinery: 350m/min
Max Extrusion Capacity: 460kg/h
Max Rewind Diameter: 400mm
Screw Diameter: 80/100/80mm
L/D Ratio of Screw: 30:1
Motor Power of Main Machine: 45/90/45kw
Total Power: 150-300kw
Overall Dimensions(L*W*H): 14*7*4.5m
Total Weight: 25T
Features
1. Stretch Wrap Film Machine's Edge film recycling with a special design, a extra extruder special for recycling film , let the recycling film melt again and extruded from screw, it is same as new material , first, big save the cost, second, improves the edge film recycling stability.
2. Pe film makin machine's Vacuum box device, it used to absorbing the air between film and cooling roller. First it can make the film closed to cooling roller tightly , which can make the film cooling very fast, keep the cooling effect on high speed running.
3. 150CC MELT PUMP matched with ITALY Gefran pressure system and pressure gauge device one set.
(1)This device with constant pressure and constant extrusion. Which can precise control the extrusion is the same per minute. Then guarantee the extrusion stability, the thickness variation is less, so no need people to adjust the thickness on T-die.
(2)Pump the melt through the melt pump, which compression of the density of the melt and improve the film tensile strength and puncture resistance. Extrusion every time is the same to guarantee each finished roll is same weight.
(3)Without melt pump, it is extruded by screw, with melt pump, it is extruded by pump, which reduce the burden of the screw and wave box, extend the service life of the equipment.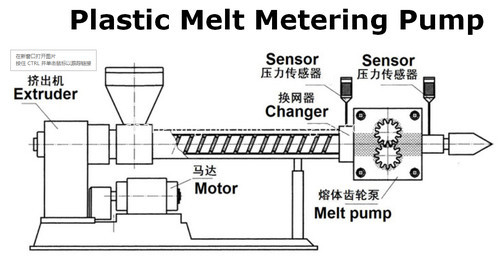 Application
The PE cast film making machine's film can be widely used in wrapping of pallet packaging, storage packaging, manual packaging and so on. It`s a good substitute for hot shrink packaging film.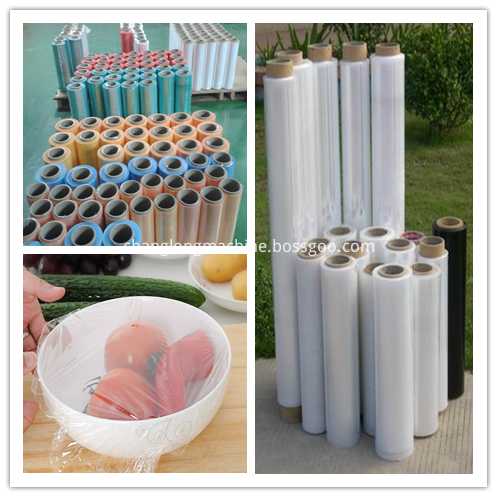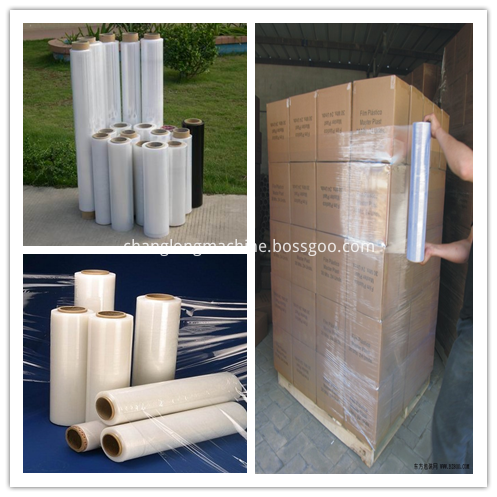 Certificate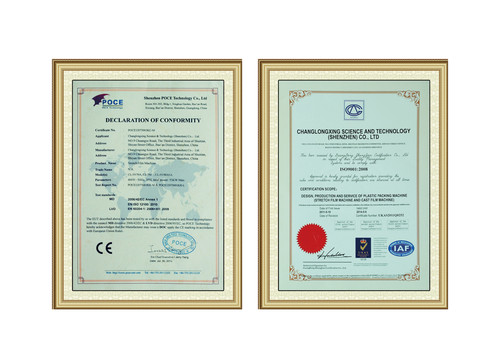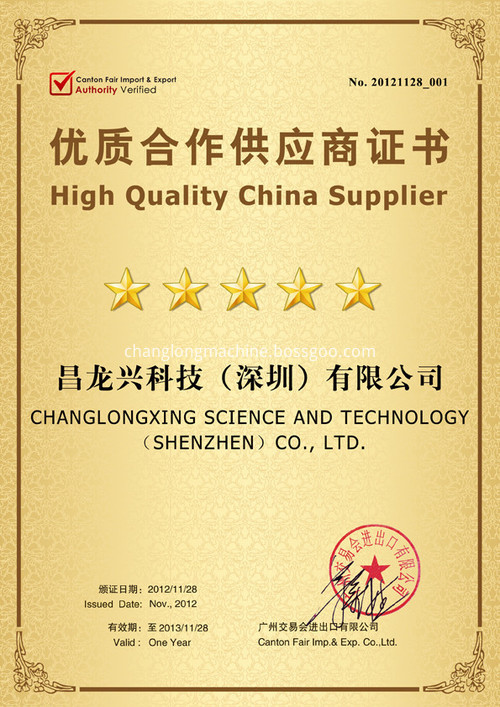 Packing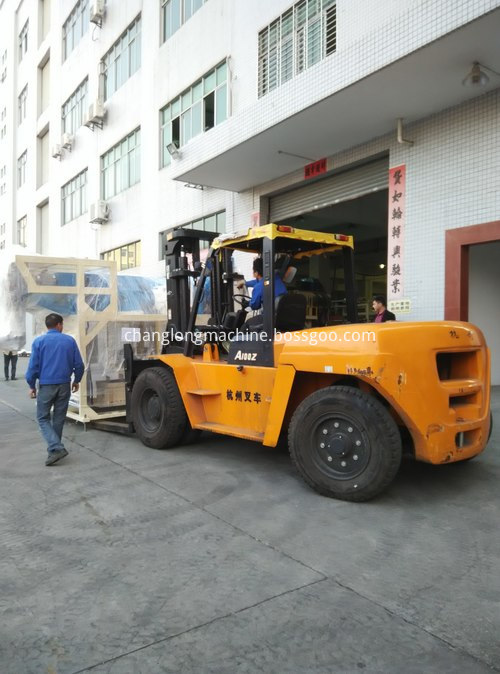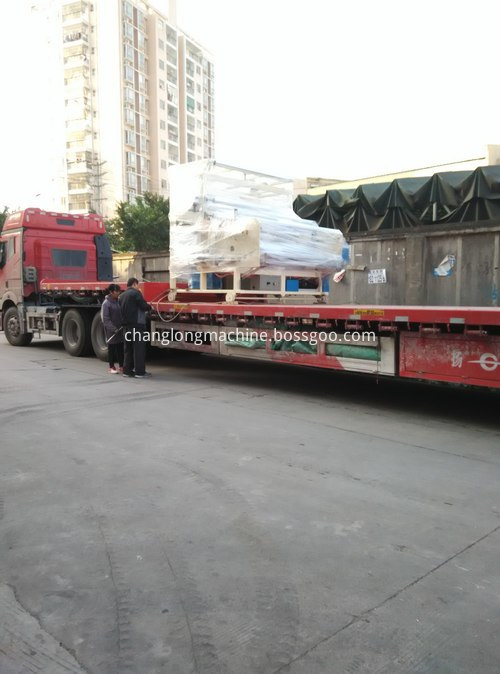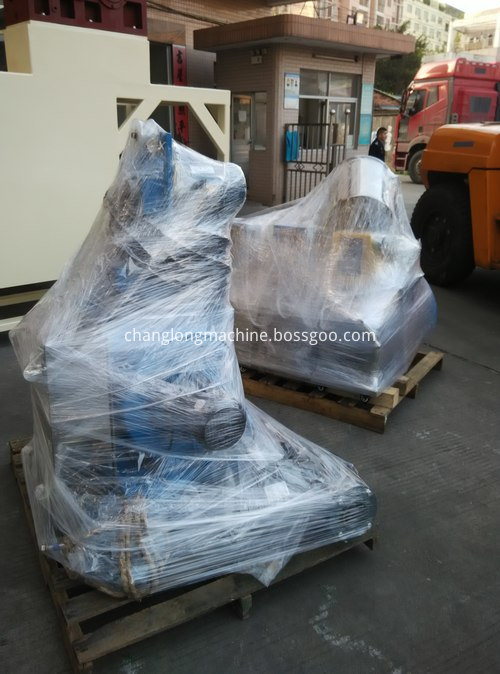 After-Sales Service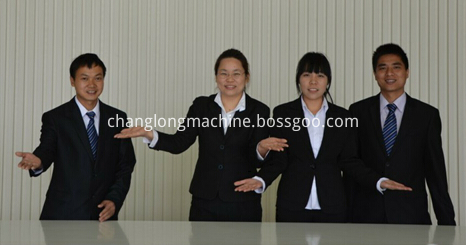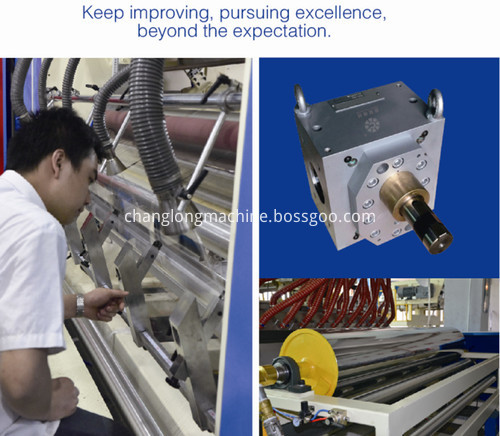 Our professional engineering team is constitutive of excellent technical staff. We can provide perfect after-sales service in time, give a good technical training to ensure the product in best state perennially.
We will respond to customer`s service requests and complaint in the shortest possible time, give a clear reply and solution to deal with in time. At the same time, we sum up customer`s complaint and proposal in order to inherit our advantages, correct our inadequate. We will commit to improve our services quality, so that our customers will be most satisfied.
We offer warranty on product quality and lifelong maintenance services.
http://www.clxmachinery.com