Company Information
We are a professional purchasing agent with fashion jewlery, costume jewelry from
Namdaemun market in Korea
And help you look for various kinds of goods from the Namdaemun wholesale accessory market, Seoul, Korea

we can service as belows,
1. Work as purchase agency
-We are well set-up and have nice line for arabic fashion jewelry.
2. Fashion accessory designs for customer needs
3. Wholesale accessory business from Korea
4. Instant shipping worldwide at very competitive price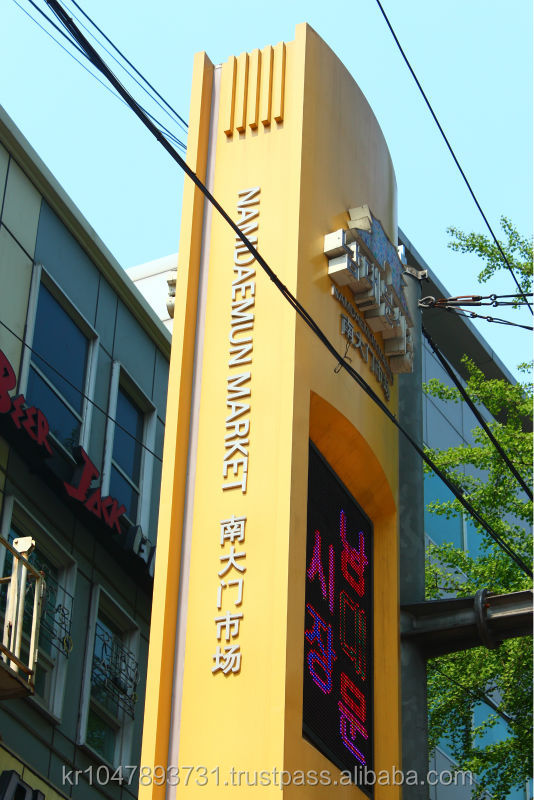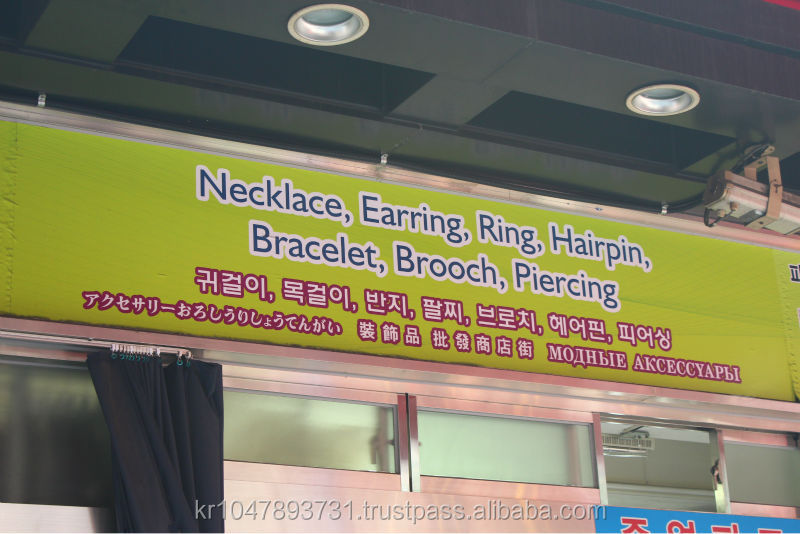 NAMDAEMUN MARKET
Main source of pride for Namdaemun market is the speciality stores of fashion accessories and other daily necessities.
There are more than 700~800 shops located in one building. Since each shop designs and manufactures all of its own products, they can provide high quality products at business price for both retailer and wholesaler. Many international buyers coming from different countries
Lengdang accessory shopping center accommodates as many as 470 shops, which represent Korean accessories with their distinctive designs and concepts and currently various kinds of accessories are exported to the global market.
These two building provides distinctive modern European and Japanese style accessories according to the specialty of each retailer
Yonsei, Triliion, Youngchang Bldg., and etc..
There are more accessory wholesale buildings in Namdaemun market.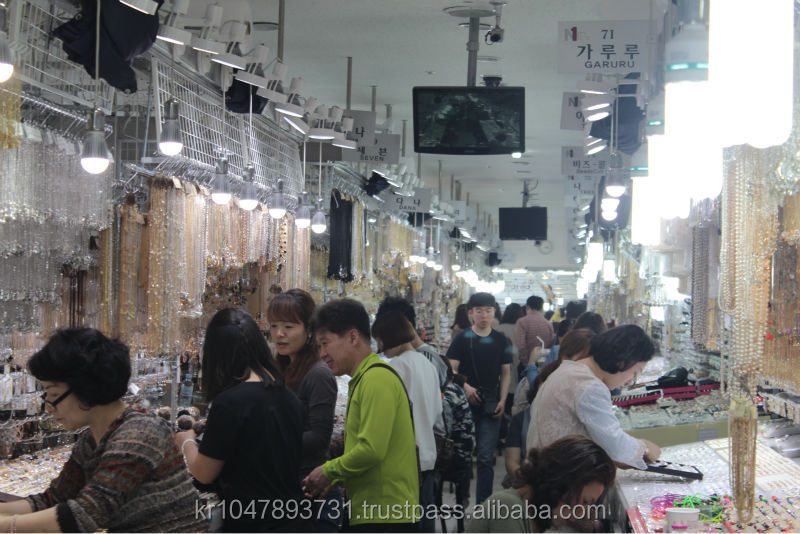 Koj Korea
We, Koj Korea, are the one of accessory manufacturer and accessory purchasing agent in Korea. We are specialized in fashion accessory and jewelry part.
We can assist you to buy the accessory in Korea
Do not waste you time to find out agent in Korea
The Koj.