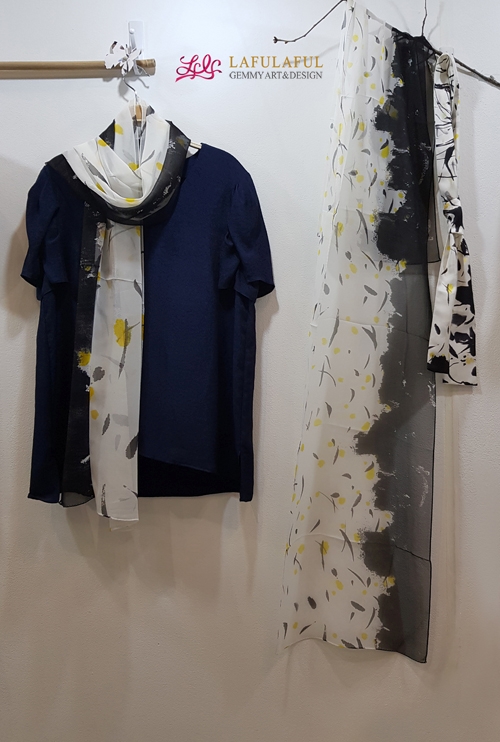 GEMMY ART&DESIGN has accumulated its experience and capability, since founded in 2010, which is able to design and distribute the artworks and handy crafts to be penetrated and absorbed to our daily life in designing them into pragmatic sense as well as well keeping its own beauty for more happy life.

Some items have created and produced in cooperating and collaborating with a variety of artists of painting, ceramic art, lacquer work, leather, textile fields and etc. and Gemmy has been attributed as design advisor for relevant internal organization of the customers for promoting entity and brand image up. Recently, we have been developing our traditional patterns and designs of Bonghwang, cloud/mist, geometry and etc by era of ancient dynasty/kingdom to be adopted in handkerchiefs, silk scarf and neckties and etc. to express our excellent traditional/cultural characteristics with beauty and are going to make inroads into domestic and overseas market with our differentiated cultural goods.

With passion for this, our traditional-derived-designed pattern and design analyzed from the perceptive view was registered to our design patent authority and are going on the way to develop more affordable and reliable new technics for textile with significant competitive advantages over traditional methods. We are sure that all these series of INNOVATIVE technique will be secured by patent, quality & green certificate.