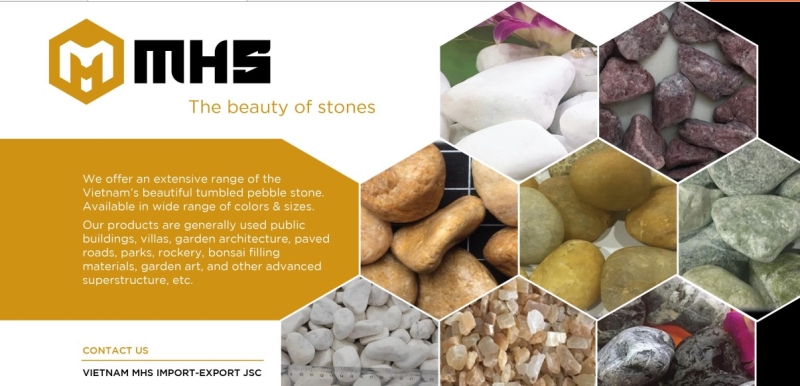 Established in 2016, MHS is one of the leading enterprises in exporting Calcium Carbonate Powder/Limestone Powder, White Limestone Lump, Limestone for Poultry/Fish Feed, Dolomite, Grey Limestone, White Limestone Sand and Tumbled Pebble in Vietnam.

With two subsidiaries – MHS Trading and Investment Joint Stock Company and Vietnam MHS Import-Export Joint Stock Company, we have built our own reputation as well as trustworthy brand in big international markets such as India, Bangladesh, Indonesia, Taiwan, China, Srilanka, South Korea, Japan, etc.

Our factories are fully equipped with modern machinery and production lines from German, Russia, Sweden and China. Therefore, we are committed to providing our esteemed customers with high quality products being certified to ISO 9001:2015.

MHS's mission
To satisfy our customers' requirements which are good QUALITY, competitive PRICE, fast DELIVERY and perfect SERVICE.

MHS's vision
MHS aims to maintain the consistent quality products at reasonable cost and timely delivery in both domestic and international markets.

MHS's Products
Calcium carbonate powder/Limestone powder (including uncoated powder and coated powder)
Dolomite and grey limestone
Limestone for poultry/fish feed
Tumbled pebble stone
White limestone lump
White limestone Sand
Applications
Our products are widely used in many industries, namely:

Paper, Paint, Plastics, Rubbers, Cables, PVC compound, Master batches
Iron and steel-making
Construction
Decoration
Chemical industry
Feed, Agriculture, etc.