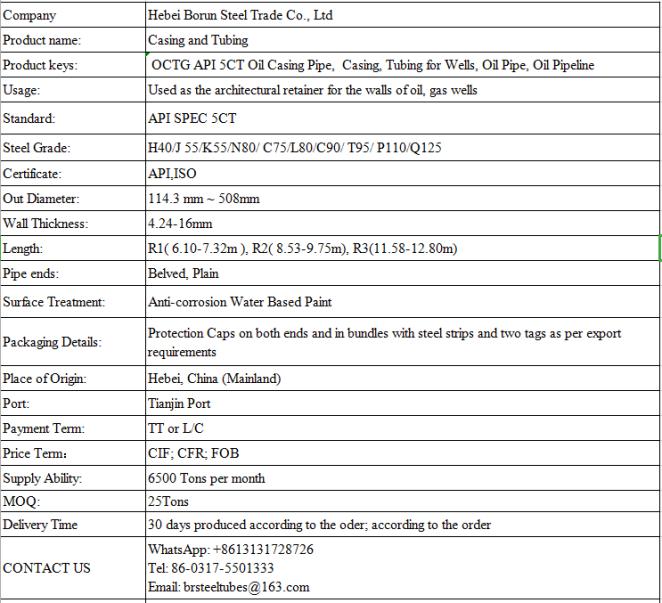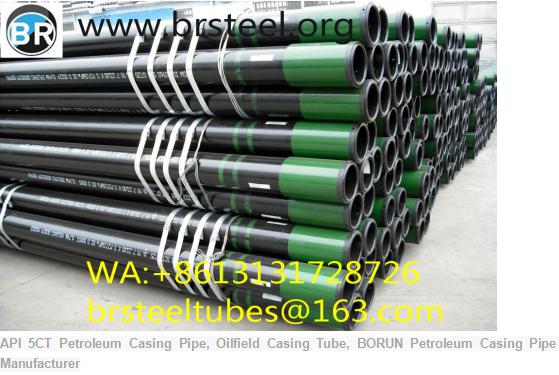 The API casing is generally used for the borehole wall assistance in the exploration and also after the completion of a well, so as to guarantee the smooth operating of the drilling procedure and the regular procedure of the entire oil well after well completion. Due to the development in recent years, the use of the product is many more comprehensive. It is mainly used in oil, all-natural gas, coal bed methane, water supply, thermal power generation, hydro power penstock, thermal power generation, digging up design, and various other markets.
In most cases, casing pipe gets seamless steel pipe as the raw material. But some big sizes with special wall thickness need to choose straight seam pipe( ERW or LSAW) as the pipe body. The chosen steel pipes must be processed operating screw strings at both ends. One end is attached to the coupling, while the other end is outfitted with the thread protector.
Product details
Our Diameter: 4 1/2" ~ 20" (114.3 mm ~ 508mm)
Wall Thickness : as per API 5CT standard ( the latest edition )
Lenght: R1( 6.10-7.32m ), R2( 8.53-9.75m), R3(11.58-12.80m)
Steel Grade: H40/J 55/K55/N80/ C75/L80/C90/ T95/ P110/Q125
Pipe Type: Seamless (SMLS), Electric Resistance Welded (ERW)
Threads or Connection: LTC/STC/BTC/ Left Hand connection or other premium threads like: VAM
Surface Treatment: Anti-corrosion Water Based Paint
Packing: Protection Caps on both ends and in bundles with steel strips and two tags as per export requirements
Application: Used as the architectural retainer for the walls of oil, gas wells
If you have any questions about product details or need service, welcome to contact us.