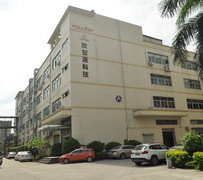 Shenzhen Ofeixin Technology Co., Ltd. is professional network marketing company in FN-LINK's brand?FN-LINK was established in 2011 which specialize in research, development, manufacturing and marketing of high-speed wireless networking products. We have professional R & D team, FUJI NXT-II high-speed SMT production equipment, completely testing facility of product performance and ISO9001: 2008 quality assurance system.

Main products include the IEEE802.11b/g/n series wireless LAN, WI-FI module, IEEE802.11ac 5G Wireless LAN and Access Point wireless device. All products have passed FCC, CE, EMC certification and RoHS, REACH environmental directive. Its widely use in notebook computers, tablet PCs, smart phones / TV, network player, security monitoring, intelligent household, and a variety of devices that used wireless technology to transfer data and connect internet.

We sincerely willing to establish stable relationship and a bright future with our global partners and always invite the industry elite to join us make cooperation and sharing.

The taste network of life, beyond the dreams of the times!