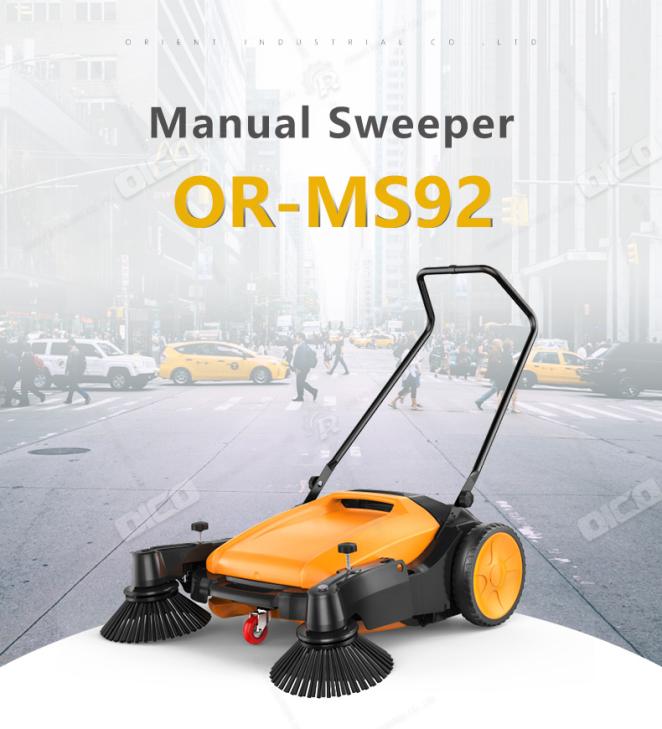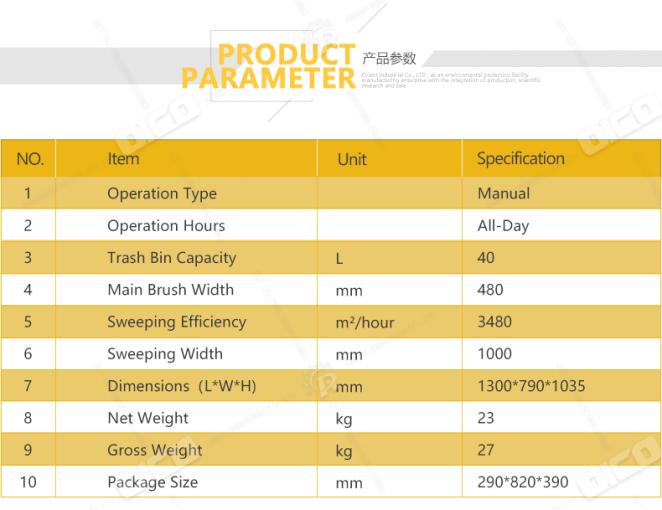 Working method: It is easy to recycle the garbage into the dustbin by pushing the sweeper with manpower. Working principle: the manual hand pushes forward, the rotation of the tire drives the belt, then drive to rotate the inner "roller brush" and the front two "side brushes", to achieve the purpose of cleaning the garbage into the dustbin.
Characteristics:
· It adopts 40L large-capacity garbage bin for convenient loading and unloading; it is made of engineering plastics, which is resistant to corrosion, aging and deformation.
· The knob adjusts the height of the side brush.
· Double brush design to improve work efficiency. · 6 gears adjust the main brush height.
· The rear wheel is made of imported wear-resistant rubber and is strong and wear-resistant.
· The main brush is made of high-density material, which is resistant to wear and prolongs its service life.
· Easy to operate: the hand pusher and the side brush can adjust the height as needed. To reduce friction during forward movement, can lift the side brush.