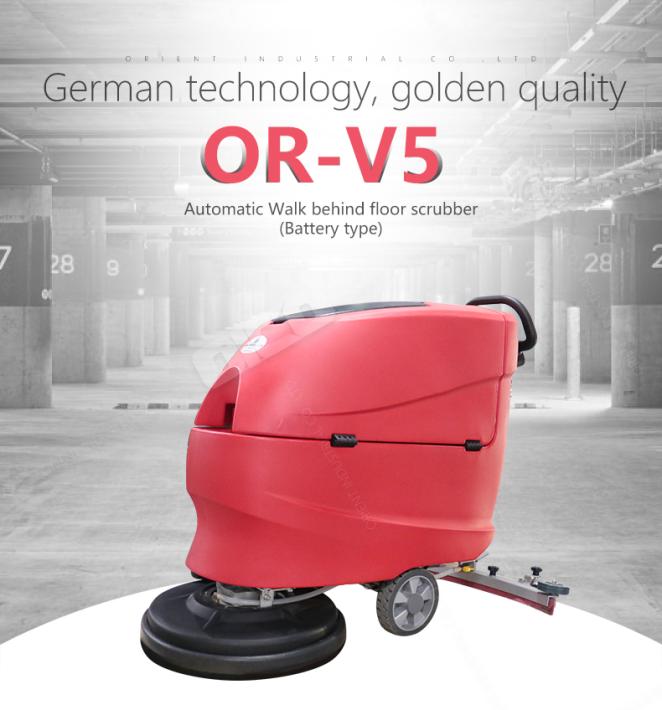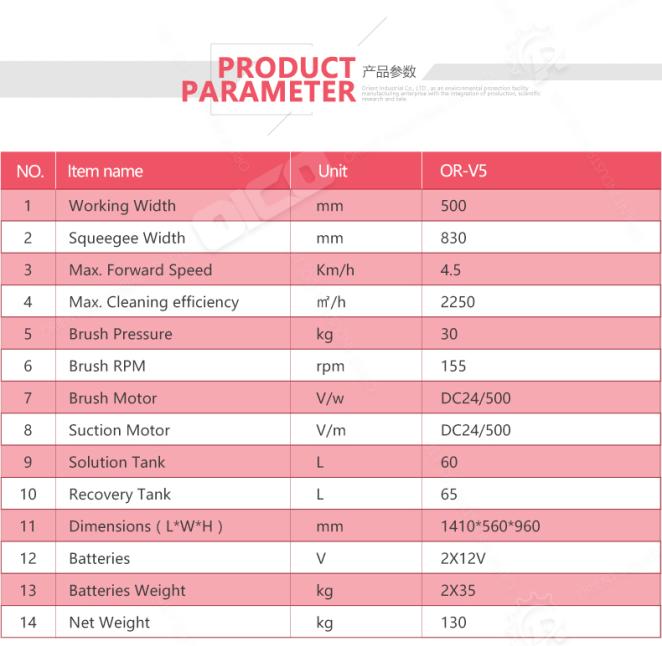 OR-V5 walk behind floor scrubber combines washing and drying, especially for area cleaning of ceramic tile, marble, epoxy resin and cement floors, which is widely used in supermarket, government office, hospital, hotel, terminal building, subway platform and etc.
Characteristics:
·Compact design allows machine to clean in crowded areas easily while keeps high performance.
·Tool-free design for replacement improve efficiency significantly.
·Friendly operation system comes with smart operation panel and touch screen. ·Current protection and under-voltage protection.
·Brush plate is equipped with anti-collision cover, effectively protect the brush disk device.
·Central water system of the brush plate, make pure water and detergent evenly distributed on the brush, improve the cleaning effect.
·U suck steak design, can inhale water clean even in turn.