One Child Kids Bowl
One Child Kids Bowl consists of the main body (food receptor) containing food and the projected jaw at the edge of the upper part of the tableware.
01. Product name : One Child Kids Bowl
02. Material : 100% Nontoxic silicon
03. Composition : Tableware for babies/children (1pcs)
04. Size : 140 x 140 x 96 (mm)
05. Weight : 391g
06. Content : 300ml
07. Manufacturer : One Child
08. Manufacturing country : Korea (Made in Korea)
Selected as 2015 Global Premium Living Goods
Selected as 2015 Good Design (GD)
Selected as 2016 it Award Design Leader's choice
Selected as 2016 Hi-Seoul Good Product Design

One Child Kids Bowl is produced in two colors and can be manufactured in other colors.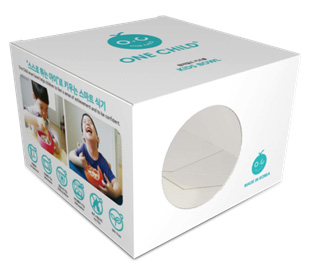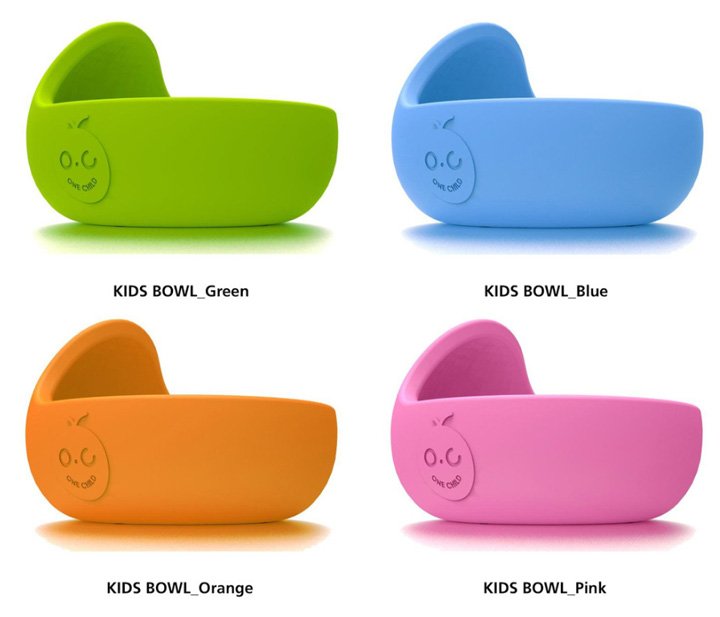 Characteristics and advantages of the product
01. It facilitates the use of a spoon.
As it has a projected jaw at the upper part in the main body, it helps naturally spoon food.
It helps a child about to learn how to use a spoon have confidence and naturally develop a good eating habit.
02. It is sanitary as it prevents food from being dripped.
If a child spoons food with the projected jaw, the food does not drip out of the container to help maintain the sanitary eating environment.
03. It gathers together food in one spot based on the inclined bottom.
As the bottom of the tableware is slanted toward the jaw, food is naturally gathered together under the jaw to be easily spooned.
04.Use of non-toxic silicon material
As it uses non-toxic silicon harmless to the human body, it is safe from environmental hormone.
It is resistant to heat from -40℃ to 250℃ .
It can be easily boiled or cleaned and used along with a dishwasher or a microwave.
As it is made with silicon, if it is placed on the floor, it does not easily slip.
As it takes a curvy form, it has a good grip and can be easily held by both adults and children as it is not slippery.
"100% Premium Silicone"