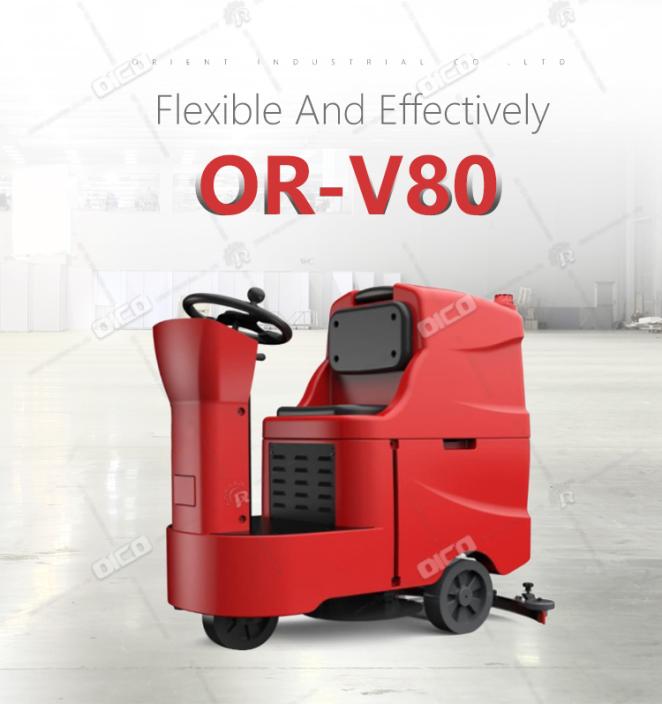 The ride-on floor scrubber V80 is powerful, and capable of cleaning requirements in the industrial environment of heavy oil. Besides, it has enough compactness and flexibility to deal with the large area of cleaning task quickly and effectively. It is mainly used in shopping center, departure hall, factory and logistics warehouse.
Characteristics:
- Automatically plus liquid system can select the most appropriate cleaning efforts under the ground dirty degree.
- Driving type scrubbing machine has long working time, up to 8 hours.
- Industrial structure design strong and dependable.
- 'One Touch' control panel, make the operation more easy.
- Capacity water sensing system fully protect the brush and the suction system.
- Up to 4875m2/h cleaning efficiency, provide efficient and cost-effective cleaning mode to the large ground.
-The low volume and good vision of the work, improve the operator's comfort and safety.