Fresh Royal Jelly is well known as one of nature's most complete foods. It is a white milky substance that is secreted by the worker bee, highly nutritive and hormone-rich. Fresh Royal Jelly is the food of the queen bees and queen bees live exclusively on it and it accounts for their incredible size,fertility,and longevity.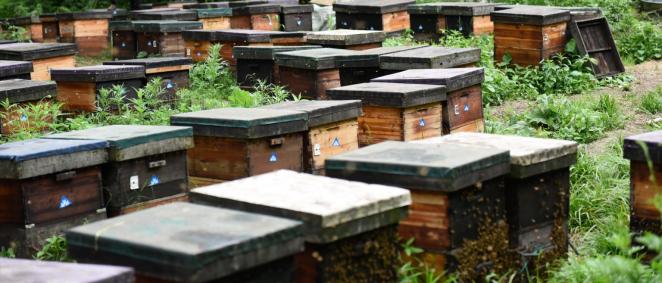 --------------------------------------------------------------------------------------------------------------------------------------
1. Fresh Royal Jelly Specification
Appearance: A light yellow viscous liquid with characteristic taste and slightly sour
10-HDA tested by HPLC: 1.4-2.0% min.Crude protein: 11.5%-14.5%.Moisture: 63.5%-67.5%Storage:
Store in a frozen place of -18℃.
Keep away from direct light and heat.
Shelf life: 2 years
2. Fresh Royal Jelly Directions
a). Fresh Royal Jelly can be packed into small package for direct eating.
b). Fresh Royal Jelly can also be mixed with honey and herbal powder as dietary supplements.
c). Fresh Royal Jelly is used in cosmetics industry for its youth-giving properties.
3. Fresh Royal Jelly Function
A. Royal Jelly contains a certain amount of acetyl choline. It's good for human nervous system.
B. Royal Jelly is rich of Vitamin B and high quality protein, especially 10-HDA. It is a good medicine for treating cancers.
C. Royal Jelly has a function of promoting hematopoietic. It can help increasing hemoglobin, promoting growing and improving the disease resistance.
D. Royal Jelly contains pantothenic acid. It can help improving rheumatism and palindromic rheumatism
4. Fresh Royal Jelly Package
a)1kg plastic bottle with sealed double plastic bag inside,10 plastic bottles in a styrofoam insulated carton.
b)10kg in a plastic drum, one plastic drum in a plastic bag,one drum is in a styrofoam insulated carton.
c)It can also be packed as per your requirement.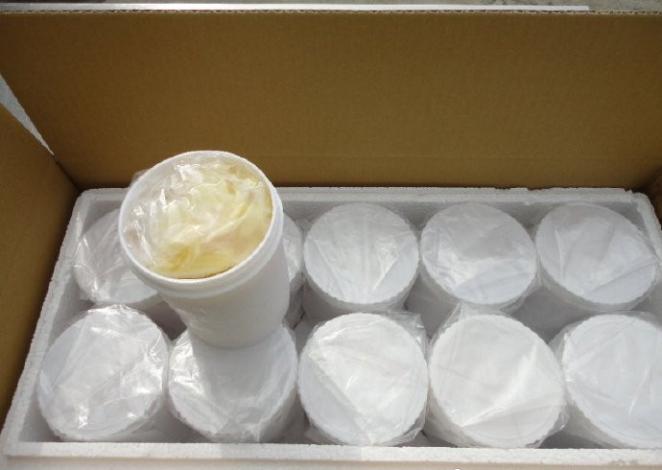 5. Why choose us?
a) We have almost 25 years to serve and export Bee products for all over the world.
b) The products have been already exported to more than 40 countries, such as the U.S., Europe, Canada, Australia, etc...
c) Our factory was approved by FDA and ISO 9001 and the products with certificates of HALAL and HACCP.