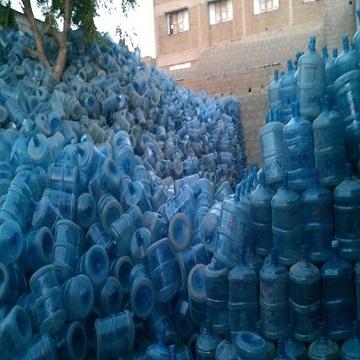 Our company is amongst the renowned names of the industry for exporting Recycled Pet Bottle Scraps. These scarps are highly acknowledged by a huge base of clients because of their easy usage and reliability. These are widely applicable in various industries for manufacturing water bottles and various others. To give perfect solution to our client we provide them products at their doorsteps with stipulated times frame at cost effective prices.
pet flakes green bottle scrap
- Washed: cold washed
- PVC: Less than 0.03%
- Size: 0.5 -1.5cm / 0.35
We are also the best and reliable suppliers of pc water bottle scrap and regrind
of all kinds around the globe with a speedy service delivery. Contact us for more details.
Details:

Material: PC Water Bottle Regrind

Quantity: 200 MT – 40 MT Per Month

Origin: Thailand

Melt Flow Index (300?C / 1.2 kg) : 6 g/10min

Blow Molding: Injection-Blow and Stretch-Blow processes

Packing:1150 kgs Big bags on pallets or 35-40 kgs woven bags without pallets.

Colour: Mixed

Loading: 22-25 MT into one 40 ft container with bigbags

Quality: No contamination with other polymers ,paper and glue.

Size of Regrinds: 10-12 mm