Introduction: Silicone core pipe has performance of polyethylene pipe of high strength and high toughness, corrosion resistance, long life service etc. good physical and mechanical performance, but also has low friction coefficient, pass through cable quickly, one-time pass through long cable, cost low characteristic and construction. And with all kinds of extrusion line of color marked, facilitating construction and testing it is a new kind of cable shroud pipes after PVC smooth wall pipe, double corrugated pipes, multi hole pipes. Widely applied in the main engineering, highway, railway construction, is the first choice of pipes used in underground cable shroud.
Basic Info:Screw No.: Single-screw
Computerized: Computerized
Customized: CustomizedColor: Custom Made
Inverter: ABB
Technical Support: Lifetime
Test: It Will Be Tested Before Shipment
Relay: Schneider
Origin:Qingdao City, Shandong Province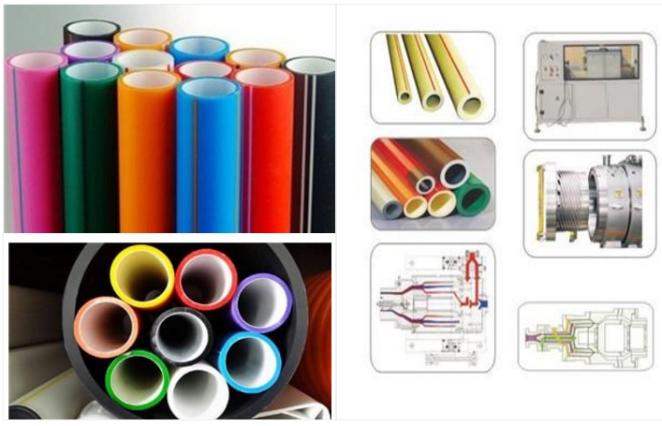 The featured of Plastic PP/PE Pipe Production Line:1) The screw is with the newest structure and variable pitch improve the output by over 30%.2) The hardened gear surface of the gearbox guarantees the heavy duty load and long service life.3) PLC computer temperature control system ensures precise temperature controlling.4) Twin and multi-track system, and track can be adjusted as per to different sizes of pipes.5) Automatic Cutting Unit can be used according to your specific requirements.
Should you find interested in this machine, don't hesitate to contact JANE SUN 86-18596169580