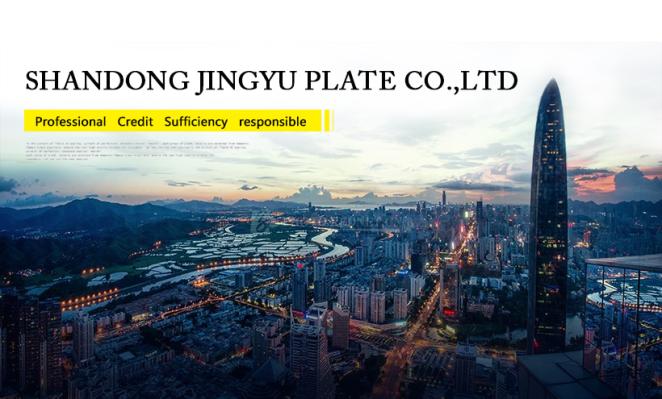 PPGI Roofing sheet, which uses color coated steel, galvanized metal sheet through rolling cold formed into various of wave pressure sheet. This metal sheet we often see color corrugated roofing sheets, polycarbonate corrugated sheet, steel roofing tile etc. Our corrugated metal sheets have the features of insulation and durability. And the corrugated panels can be paintable and have galvanized rust resistant coating. corrugated steel roofing sheet can be divided into: corrugated galvanized steel roofing sheet, corrugated prepainted steel roofing sheet , corrugated galvalume steel roofing sheet and flat sheet ,steel roofing tile.
PPGI Roofing Sheet Specification
Name
PPGI Roof sheet
PPGL Roof sheet
Standard
GB/T-12754

JIS G 3312EN 10169

ASTM A755
GB/T-12754

JIS G 3312

EN 10169

ASTM A755
Grade
CGCC

TDC51D+Z
CGCC

TDC51D+AZ
Roof Types
YX10-125-875, YX10-130-910(1040), YX12-110-880(V-110), YX14-63.5-825,

YX14-102-918(1122), YX15-225-900, YX18-76.2-836, YX18-77-315,

YX25-205-820, YX25-205-1025, YX25-210-840(1050),

YX25-210-840, YX25-248-992, YX28-207-828, YX35-125-750(V-125),

YX35-247.5-990, YX51-240-720, YX76-344-688.
Thickness
0.12-0.6 mm (±0.02 mm)
Length
As your requirement
Zinc/Aluzinc coating
Zn 40 g/sm-275 g/sm
Alu-zinc 40-150 g/sm
Sheet weight
2-3 tons/ As your requirement
Hardness
CQ/ FH/ As your requirement (G 300-G 550)
Painting
Prime : 5 μm
prime : 5 μm
Top coating : 7–25 μm
top coating : 7–25 μm
Back coating
7 –15 μm
7 –15 μm
Color
As RAL or your requirement
Surface Treatment
With plastic film, Chromated, Wrinkle, Matt, Decorate, Sand surface, Highlight, etc.
Certification
ISO9001, BV, SGS, etc.
Application
Structural use, roofing, corrugated roofing, commercial use, household appliance, industry, etc.
Corrugated Steel Sheet Production Line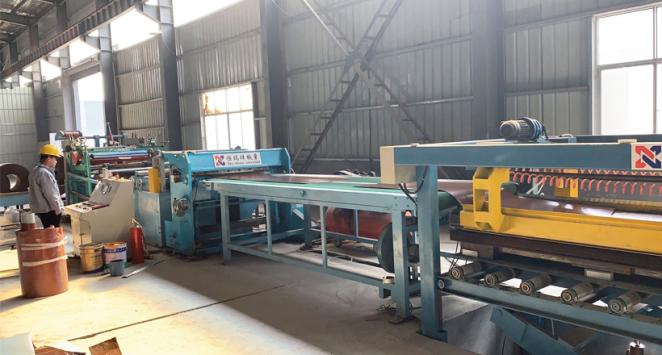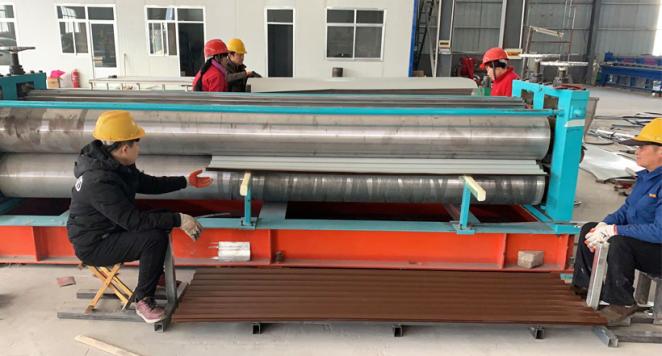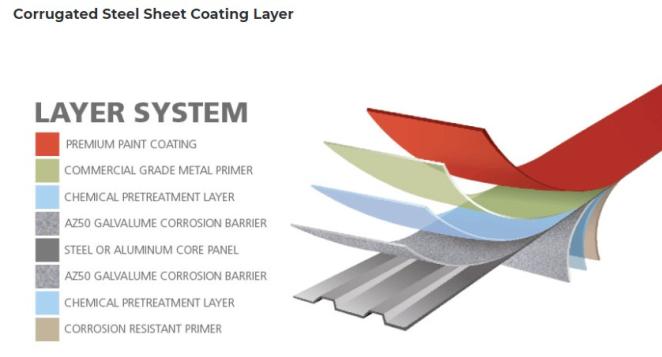 Use bending machine, pencil hardness tester, gloss meter, meteorologic tools, row lattice unit, micrometer tools, thickness gauge to control the quality of Corrugated Steel Sheet.
Packing Detail

Packaging Details:
Bottom: steel pipe pallets covered by thick brown carton board on four sides for protection Outside: film protected , Iron packing belts,galvanized steel plate