PT50A, fully-featured touch black & white ultrasound system, comes equipped with a best-in-class combination of performance and affordability. Simple touch to save time, this simple operation helps enhance exam productivity and increase patient throughput, also minimize most of users' learning curve.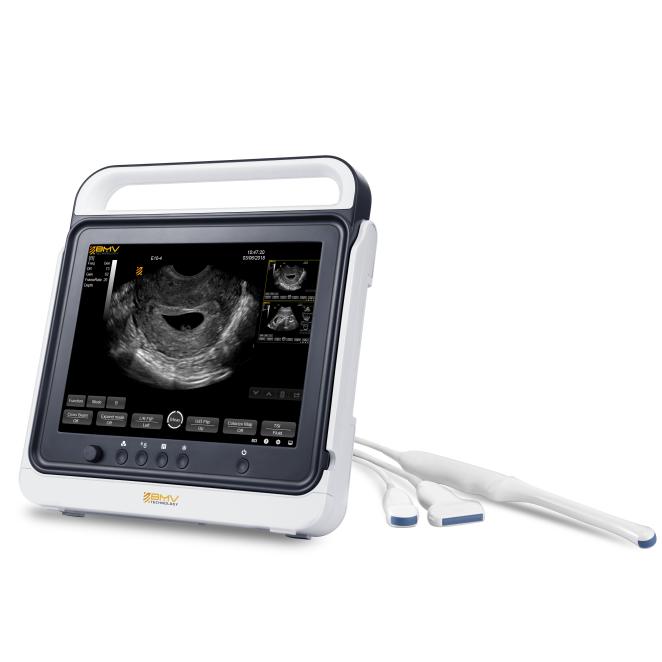 Advantages At A Glance
15 inch high resolution, wide-angle color LCD with 45 degree tilt functionality
Three transducer port is designed to meet the different clinical applications
Advanced imaging technology and superior image quality can provide fast and precise scans
Replaceable long life battery
Special-designed probe holder, no need for extra assistance iBscan™ Quick Image Optimization
Annotation library for quick comment
iBstation™ Patient information management system
USB image transfer and software upgrade
Image clipboard for thumbnail view
The supported DICOM 3.0 can communicate with PACS system of the hospital seamlessly
Convenient Handle, Micro Probe Connector
Modular software, easy for upgrade, free lifetime upgrade to new versions
Wireless and DICOM Connectivity
The system is designed for limitless wireless connectivity and can be easily implemented in any Windows® or DICOM environment. Access to wireless connectivity, easy networking, printing, and communication with external PCs are just one click away.
Abundant Accessories
Trolley

Completely adjustable, with large wheels, for smooth and safe transportation.

Travel case

A dedicated customized travel case either for roll along or as a rucksack.

Three transducer connectors

With three transducer ports, we have dramatically reduced the risk of connector damage.

Needle-guided brackets


Application of Ultrasonography in women's health
The system enables midwives with limited ultrasound training to quickly learn to operate and to effectively diagnose high-risk gestations, breech presentation, and placenta previa. The indigenous midwives can use it to diagnose potential complications and subsequently refer women with high-risk conditions to appropriate medical facilities for delivery.