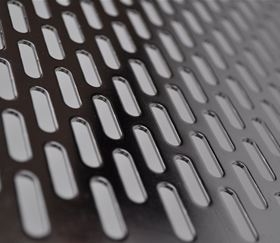 Membership

Free member

Registration Date

2020.02.10

Country/Region

China

City

Dezhou

Contact

Lamina(Mr.)
Lamina focuses on sheet metal processing since 1998. A reputated North China manufacturer and exporter of Perforated Metal, Expanded Metal and Etching Metals with precise manufacture.

As professional manufacturers, Lamina Perforated Sheet Factory is equipped with CNC Metal punching machine and other equipment to handle all requirements and is able to provide the most precise and unusual perforating processes.

We can perforate for you: Round, square, triangle, hexagonal, slot, rectangular, oblong, decorative, scale, curved patterns, parts with irregular hole spacing, intermittent solid areas, decorative effects and much more. Of course, we can easily produce blank areas anywhere you desire for functional or decorative purposes, such as where you require mounting holes or need to attach brand nameplates, identification tags or instruction plates.

Hole Sizes:

A rule of thumb is that the hole dimension should be greater than or equal to the thickness of the material. Our wide range of industry standard dies runs from .010" (.254mm) to 9" (229mm) diameter. If you require a die that isn't already in our die bank, our experienced tool and die makers can quickly make exactly what you need at a reasonable cost.