Introducing
_P-GVD Necklace_

Phytoncide Pendant to keep everyone you love safe

The efficiency of phytoncide has the effect of anticancer, anti-inflammatory, anti-vacteria, antiviral, insecticidal, relieving stress and enhancing immunity. This means that phytoncide keeps our bodies healthy and protects against harmful odors, viruses and bacteria from the outside .
< Phytoncide ingredients and Effect >

< Phytoncide Effect >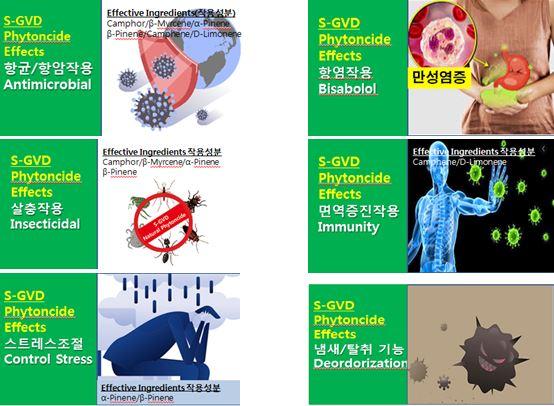 There are many evidences for this study of Effect

NK activities Test :by Department of Hygiene and Public Health, Nippon Medical School, Tokyo; I Chiba University, Chiba; 'Forestry and Forest Products Research Institute,
EFFECT OF PHYTONCIDE FROM TREES ON HUMAN NATURAL KILLER CELL FUNCTION Q. LI, M. KOBAYASHI, Y WAKAYAMA, H. INAGAKI, M. KATSUMATA, Y HIRATA, K. HIRATA, T. SHIMIZU, T. KAWADA, 8.J. PARK\ T. OHIRA2, T. KAGAWA2and Y MIYAZAKP Tsukuba, Japan Received March 17, 2009 - Accepted August 25, 2009
We previously reported that the forest environment enhanced human natural killer (NK) cell activity,the number of NK cells, and intracellular anti-cancer proteins in lymphocytes, and that the increased NK activity lasted for more than 7 days after trips to forests both in male and female subjects. To explore the factors in the forest environment that activated human NK cells, in the present study we investigate the effect of essential oils from trees on human immune function in twelve healthy male subjects, age 37-60 years, who stayed at an urban hotel for 3 nights from 7.00p.m. to 8.00a.m. Aromatic volatile substances (phytoncides) were produced by vaporizing Chamaecyparis obtusa (hinoki cypress) stem oil with a humidifier in the hotel room during the night stay. Blood samples were taken on the last day and urine samples were analysed every day during the stay. NK activity, the percentages of NK and T cells, and granulysin, perforin, granzyme AlB-expressing lymphocytes in blood, and the concentrations of adrenaline and noradrenaline in urine were measured. Similar control measurements were made efore the stay on a normal working day. The concentrations of phytoncides in the hotel room air were measured. Phytoncide exposure significantly increased NK activity and the percentages of NK, perforin, granulysin, and granzyme AlB-expressing cells, and significantly decreased the percentage of T cells,and the concentrations of adrenaline and noradrenaline in urine. Phytoncides, such as α-pinene and β-pinene, were detected in the hotel room air. These findings indicate that phytoncide exposure and decreased stress hormone levels may partially contribute to increased NK activity.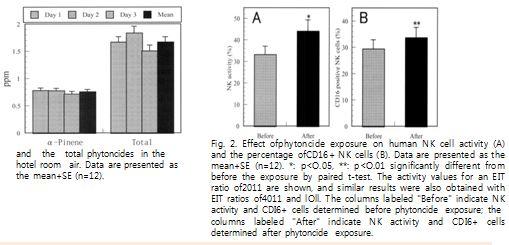 These findings suggest that phytoncides contributed to the enhanced NK activity during the stay at the hotel. NK cells kill tumor or virus-infected cells by the release of perforin, granzymes (10,12-14), and GRN (15-16) via the granule exocytosis pathway.
Inhale Toxic Test :by Seoul National University.Korea
Tested in order to verify the safety when inhale phytoncide to a 10 mice with concentration of 0, 125, 250, 500 mg / m3 daily 4 hours using 5 mice. Test period is 14days and inspected mortality, general symptoms, weight changes and autopsy. The experimental standards were based on the Food and Drug Administration's "Toxicity Testing Standards for Pharmaceuticals, etc." and "Pharmaceutical Safety Test Management Standards Tests showed that even at the highest concentration of 500 mg/m3,no signs of mortality, general symptoms, weight changes, autopsy findings, etc. were observed to be safe substances when inhaled. (LC50 value of > 500mg/m3)
Stress Reducion Test :by Kangwon Natioal University/Daejeon University in Korea
Effects of Phytoncides Inhalation on Serum Cortisol Level and Life Stress of College Students Nam, Eun Sook 1 · Uhm, Dong Choon 2 1Professor, Department of Nursing, Kangwon National University, 2Assistant Professor, Department of Emergency Medical Technician, Daejeon University The purpose of this study was to identify the effects of the phytoncides on serum cortisol level, vital signs and life stress of college students. Methods: This study was nonequivalent control group non-synchronized design. The subjects consisted of 60(control group: 28, experimental group: 32). The phytoncides mixed the pine(pinus sylvestris) oil with the cypress(cupressus sempervirens) oil in the same rate. In the experiment, it was put in an aroma-necklace bottle and inhaled 3 times per day(9AM, at noon, before going to bed) for 2 weeks. The data were analyzed by the SPSS version 12.0 program. Results: In the experimental group systolic BP(F=15.603, p=.000), diastolic BP(F=29.489, p=.000) and serum cortisol level(F=4.968, p=.000) were significantly decreased. Conclusion: The phytoncides inhalation is a partly help to reduce college students' life stress. The phytoncides is the incense of the familial tree. We recommended to examine what differences between the green shower and the phytoncides inhalation for the stress reduction

What is Phytoncide Pendant of P-GVD

1 Phytoncide Pendant S-GVD is look like jewelry.
There are 24 pieces cubic circle. And written logo on the strap.
It is possible to design for your logo on the strap.
2 If you hang P-GVD around the neck, you feel like into forest.
P-GVD uses pure oil of phytoncide without chemical substances.
It was made by special mixture process.
3 P-GVD doesn't smell disgusting, it smells fragrant.
When you went into the forest for climbing or tracking, you will feel the scent of fresh forest.
The moment you hang P-GVD around the neck, you can feel the illusion of being in the forest.
4 P-GVD protects harmful bacteria and virus around you perfectly.
When viruses, odors and bacteria penetrate to your body, the main ingredient of phytoncide induce cell suicide and kill them.
5 Hanging P-GVD around the neck is the same as the effect
that three pine trees
emit phytoncide fragrant every day
When viruses, odors and bacteria penetrate to your body, the main ingredient of phytoncide induce cell suicide and kill them.

Contribute to concept of P-GVD

From my home to my society!!

From my car to the all traffic!!

From me to all the people!!

"

The Life of P-GVD is using 1 Month. And change the Cartridge of phytoncide

Included:
2 P-GVD Pendant
2 Color Neck Strap
6 Cartridge

Simple to replace the Cartridge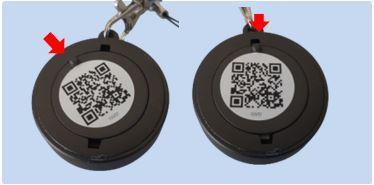 Step1 Rotate clockwise HANDLE the boss of rear cover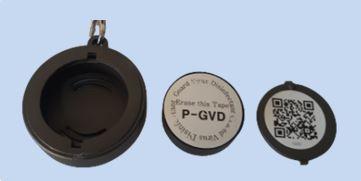 Step2 Remove the rear cover
and pull out the cartridge from the body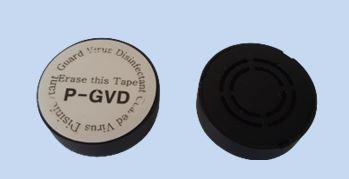 Step3 Remove the sealed tape on the top of cartridge
Step4 Proceed reverse steptridge

Present P-GVD to keep everyone you love safe