Carbon Steel Elliptical Head Ends Cap for pressure vessel caps
Product Description
Place of Origin:Hubei, China;Brand Name:LMFT
Model Number:cap;Type:cap
Material:Stainless Steel;Technics:Forged
Connection:Welding;Shape:Equal
Head Code:hemispherical heads;material:stainless steel heads
Reduction ratio:about 10%;Technology:Hot pressing,cold pressing
whether punching hole:according to your drawings
Surface treatment:sand blasting,pickling
Test:UT,RT,MT,PT,ET
Standard:ANSI, ASME ,MSS, API, DIN, JIS, BS. AWWA and GB
Certificate:ISO9001 ,ISO14001,OHSAS18001
Usage:Convey Water, Oil, Gas, Steam and so on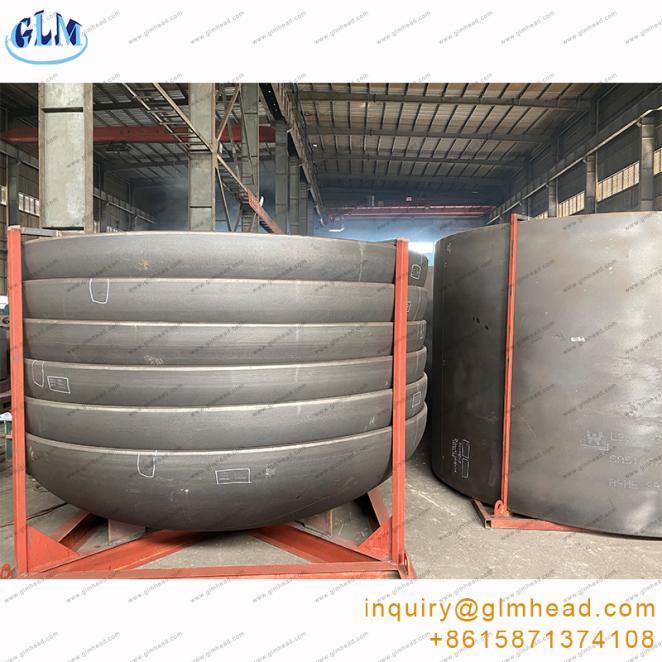 Product Description
Item :

small size carbon steel punch tank bottom ISO joggled head

Brand Name:

LMFT

Diameter:

89mm--10000mm

Thickness:

2mm--300mm

Reduction R

about 10%

Material:

Carbon steel, Stainless steel, Aluminum,Titanium,etc

According to customers requirement

If you can use Chinese material is the best.

Technology:

Hot pressing,cold pressing

Surface Treatment:

Sand Blasting,Pickling

Test:

UT,RT,MT,PT,ET

Applicable Standard:

ANSI, ASME ,MSS, API, DIN, JIS, BS. AWWA and GB

Certificate:

ISO9001 ,ISO14001,OHSAS18001

Applications:

Such as oil, chemical industry, water conservancy, electric power,

boiler, machinery, metallurgy, sanitary construction etc.

Packaging:

Wooden cases ,wooden pallet plastic bag or as per

customers requirement

Delivery time:

According to customers requirement

Custom-made

Support
More Products
1.Stainless Steel Head;2.Dish head;3.Hemispherical head;4.Ellipsoidal head;5.Cone Head;6.Flat Head;7.Spherical head;8.Expansion joint;9.Annealing Artifaets;10.Flange;11.Pressure vessel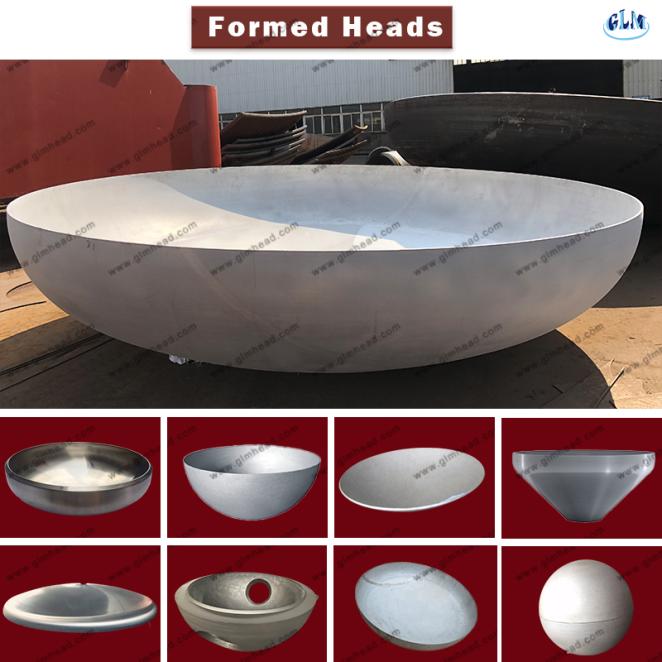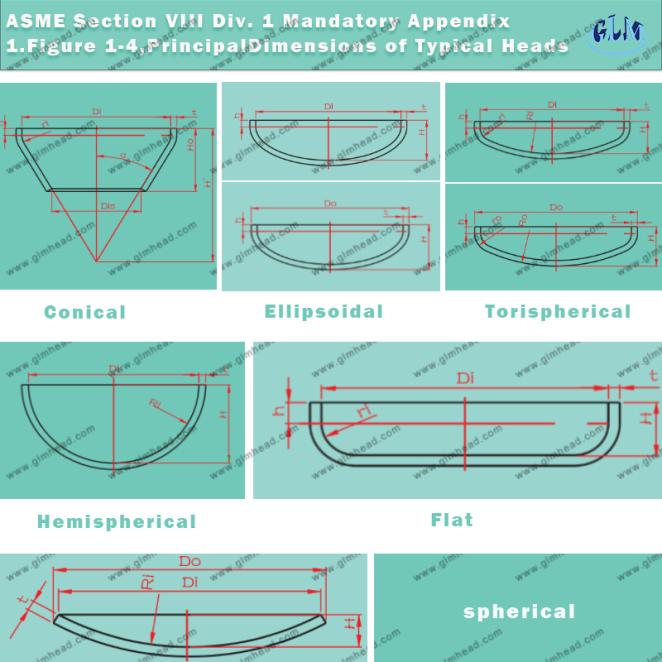 Company Information:
WUHAN LINMEI HEAD PLATE CO. LTD is a specialized manufacturer of head plate ,which is widely used in boilers and pressure vessels. The main products include: elliptical head, dish head, spherical head, hemispherical head ,expansion joints, corrugated furnace and other non-standard head,etc. The company occupies an area of 40000 square meters, and the total fixed assets is 270 Million Yuan.At present, it mainly has 500 tons, 800 tons, 1000 tons, 1500 tons, 2000 tons, 5000 tons, 8000 tons and 15000 tons double acting hydraulic machines, and has 3m, 4.2m, 5.2m, 10m, cold spinning machine, as well as 7 furnaces for heat treatment.Now, the products are sold to 20 or more provinces across the countries ,as well as overseas.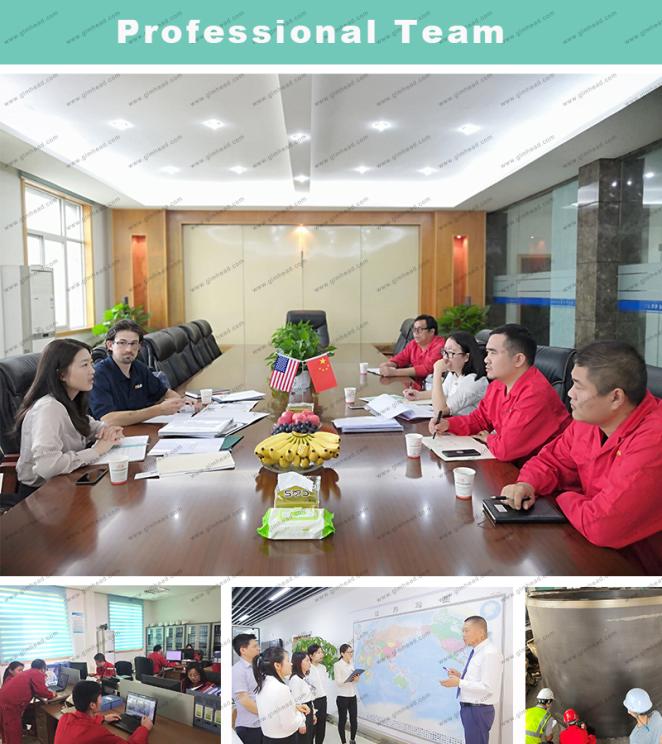 FAO:
Q: What's the information should I provide when inquiry?
A: If you have drawings, we will be entirely in accordance with production drawings.
If you do not have the drawing, you can tell me the product data.
There are several important data, such as material, type of head (We have elliptical head, hemispherical head, dished head, flat head, etc.), diameter, thickness, special tolerances or requirements.
We can do the drawings according to your requirements, and you confirm that the final product drawings.
Q: What are surface treatment of the product?
A: For carbon steel products, we sandblasting descaling product surface. For stainless steel products, we use acid to remove surface oil and impurities.