Pivott Massage Swivel Chair
Made by Chair experts, doctors, designers
The world's rolling chair PIVOTT

The manual massaging chair of PIVOTT Inc. is a functional chair where the armrest connected to the back pressure plate is rotated left and right around the axis to make the back pressure ball to pop out by its combined structure and to massage the area around the spine.
It is expected to play a major role in curing the growing number of scoliosis patients with its excellent capabilities at relieving waist fatigue, and the chair is made with technologies that received the 'Best Inventor' award from World Intellectual Property Organization (WIPO) and the 'Gold Prize' from the Korean Invention Promotion Association.
1. Press! Relax one's muscles
Imagine the area that the chair stimulates.
'Neck and waist muscles'
Change your posture and relax freely.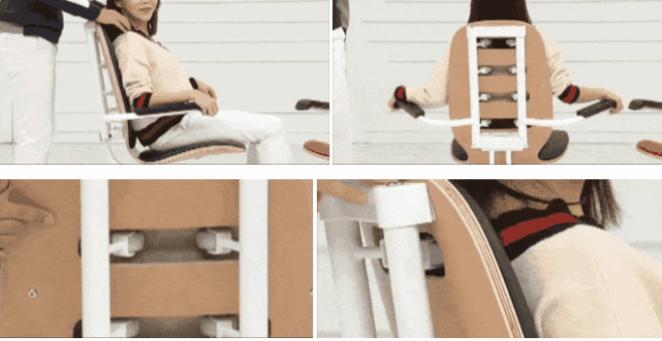 2. Stretching! shoulder and back stretching
With a massage Straighten your tight muscles!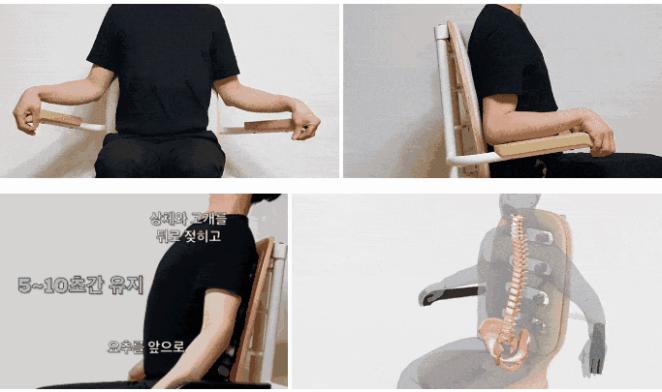 3. Adjust the height and tilt function to fit my body.
Feel the coolness of PIVOTT!
[Color Option]
* Prices vary depending on the material (synthetic leather/material)
• Leather (Black, White, Blue, Navy, Red)
• Fabric (Orange, Dark Gray, Gray)
[Specification]
• Size : 670 x 700 x 965~1030 (mm)
• Weight : 19kg
• Material : Fabric / Leather, Sponge, PP, Plastic, Steel, Nyion, Wood
* Length and weight may vary depending on the method of measurement and the person.