MM-Tech Brand Thermofusion Welding Machine including Plastic Extrusion Welder SWT-NS610A for weld geo-membrane,hdpe pipe,plastic tank,SWT-NS800D Hot Wedge Welder for geomembrane sheet,and SWT-B250/50H Butt Fusion Welder for HDPE Ppie and Fittings.
SWT-NS610A Hand Extrusion Gun & SWT-NS610B Hand Held Plastic Extruder with MEITABAO brand driving motor.
Plastic Extrusion Welder SWT-NS610A
Application and Features
Hand Extrusion SWT-NS600C is used for weldng PE,PP,PVC,PVDF and thermoplastic material.
This tool is of lightweight,stable performance,convenient operation,large-amount extrusion and high
efficiency,the advantage is for welding narrow gap and corners where is not easy to reach.
1.This welder start to weld when the temperature up to 270°c
2.This welder is welded with PE or PP welding rod 3.0-4.0mm,if you want 5.0mm welded,please specify before order.
3.It comes with two welding shoes ,flat one and corner one.
4. Any customized demands, you can ask us directly. We have professional technicians team.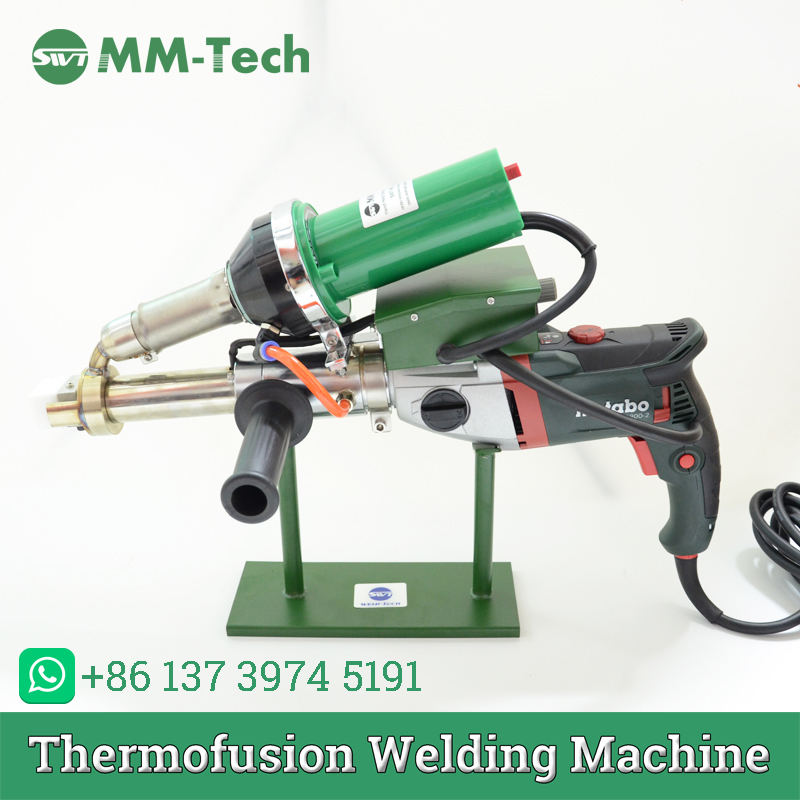 Technical Parameters For PP Extrusion Welders

Model

SWT-NS610A

Voltage

220V

Frequency

50/60Hz

Extruding Motor Power

800W

Hot Air Power

1600W

Welding Rod Heating Power

800W

Air Temp

20-600°c Adjustable

Extruding Temp

200-380°c Adjustable

Welding Rod DIA

3.0mm-4.0mm

Weight

6.5/13Kg

Application

PP PE PVC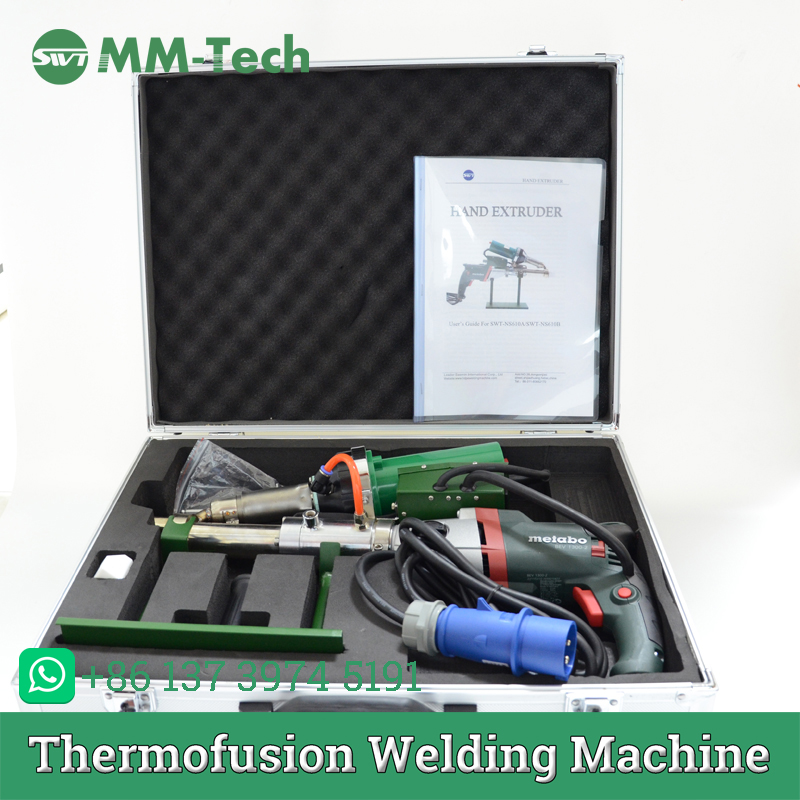 SWT-NS610A PP Extrusion Welders Services
The PP Handheld Extrusion Welder was designed in according to the DVS standard
International warranty: 24months.
Any parts broken or does not work under normal operating,we are free to provide.

http://www.buttfusionweldingmachine.com