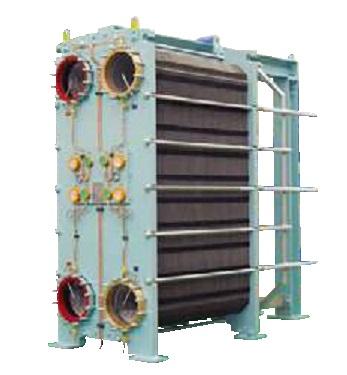 Plate & Frame Heat Exchanger

The plate heat exchanger is fixed by numbers of thin and corrugated heat transfer plate, hanged between the carrying bar on the above and the guide
bar on the below.
These heat transfer plate provide flow channels for two kinds of fluid, and the chevrons on the heat transfer plate make the turbulent flow and play a role to support the plate against the pressure difference between the two fluids.
The plate pack is to be placed between the fixed cover and the movable cover, and fixed with tie bolts.