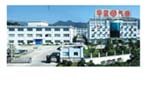 Founded in 1987, Ningbo Huayi Pneumatic Engineering Co., Ltd (XMC) is one of the leading manufacturers of pneumatic components in China. In the past over 20 years, XMC keeps providing high quality, reliable products, and technical support for satisfy customers' requirements in ever changing market conditions throughout the world.
In the year 2002,XMC passed the ISO9001:2000,UKAS certification.in order to enter the European market,XMC passed the RoHS certification in the year 2006.Ouer main products in FRLs,Solenoid Valves,Cylinders and Accessories.
In the year 2006,XMC invested 30 millions RMB to build the modernized factory,and bought a lot modern machines to ensure the high quality prodcts,and also develop a series of new products.

Our Product/Service: Pneumatic Air Filter, Filter Regulator Lubricator, Quick exhaust valve,Air Cylinder, and so on.

Selling Categories
- General Industrial Equipment >> Air-Separator Parts
- General Industrial Equipment >> Filters
- General Mechanical Components >> Pneumatic Components
- General Mechanical Components >> Valves
- Measurement & Analysis Instruments >> Testing Equipment