Portable CO2 Fractional Laser Ance Scars Wrinkle Removal Strech Mark Skin Resurfacing Machine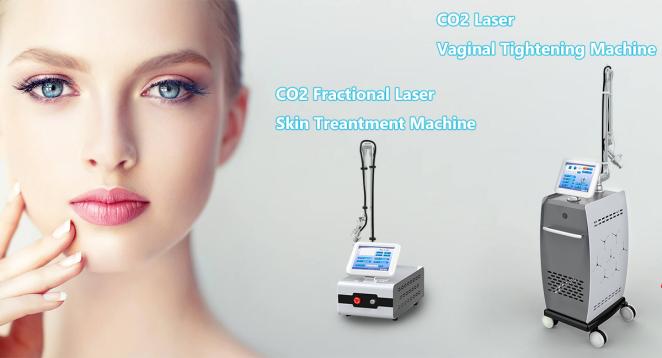 CO2 Laser for Gynecology Machine is mainly for vaginall tightening, skin tightening, fractional skin resurfacing, acne removal, wrinkle removal, whitening, pore minimization. CE, ISO, TUV Approved
Fractional Mode
CO2 Fractional delivers 10600nm laser (a beam of infrared light ) into dermis by form of hundreds of thermal columns. Laser only covers chosen target area and leave the untreated surrounding tissue intact. Fractional Laser lead to a series biochemical reactions within the tissues, obtaining skin resurfacing, acne removal, scar removal, stretch marks, stains and warts treatment. The untreated tissue helps to accelerate the healing process and rejuvenate the skin by promoting microcirculation and new cell genesis.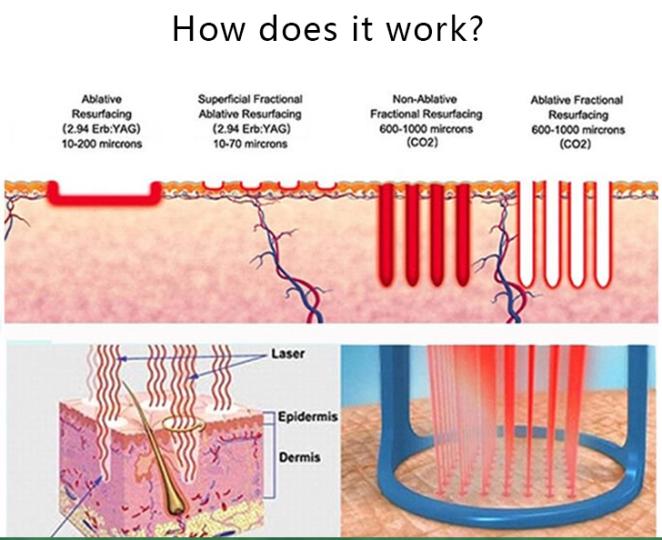 Principle of CO2 Laser For Gynecology Machine
Gynecology Mode
CO2 laser uses an articulate arm probe with automatical 180° rotation technology, promoting tissue contraction, restructuring and regeneration; To improve vaginall mucosa microcirculation, increase cell secretion and dynamic reaction function, correct PH value of vaginaLl inside, improve the inside environment, and achieve female private parts to significant lasting firming, nourishing and restoring harmonious life.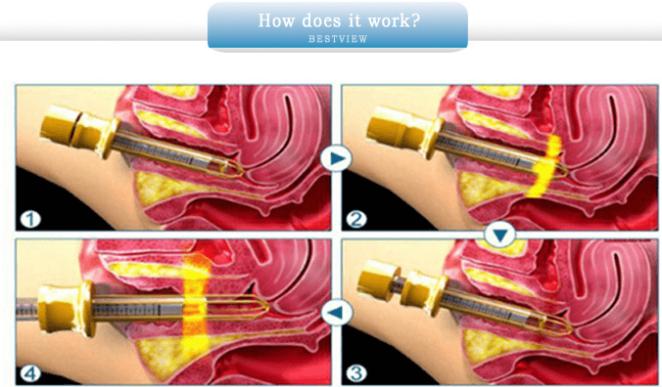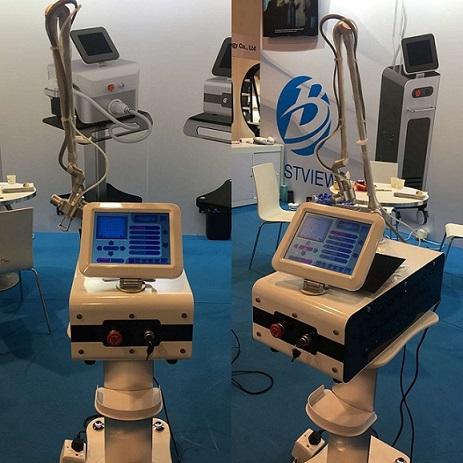 Features of CO2 Laser For Gynecology Machine
1, 3 working mode: Gynae, Fractional and Surgical
2, Multi-language setting, like English and Spanish
3, The screen which is folded up and down can be rotated 180°, beautiful appearance and easy to operate
4, Importing American laser metal tube can keep laser skin resurfacing machine deeper penetration and longer lifespan
5, Importing Korean Articulated arm protecting keep the energy of laser output loss reducing
6, Importing German energy supplier can ensure a longer life and stable voltage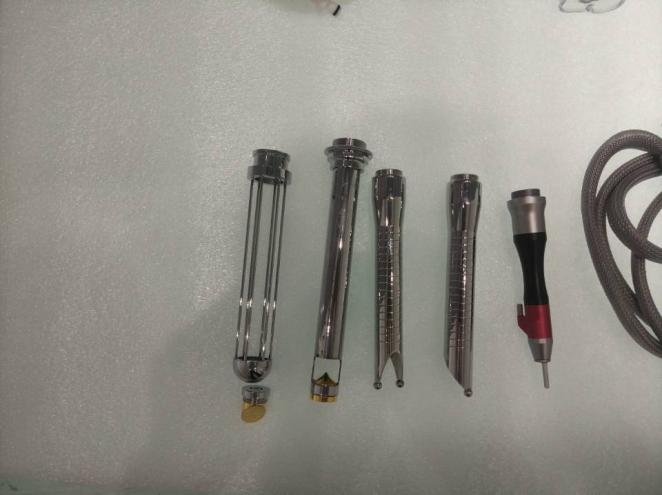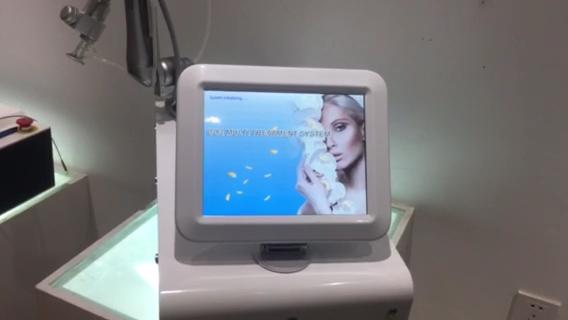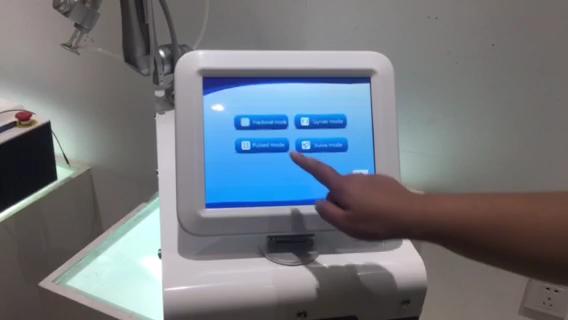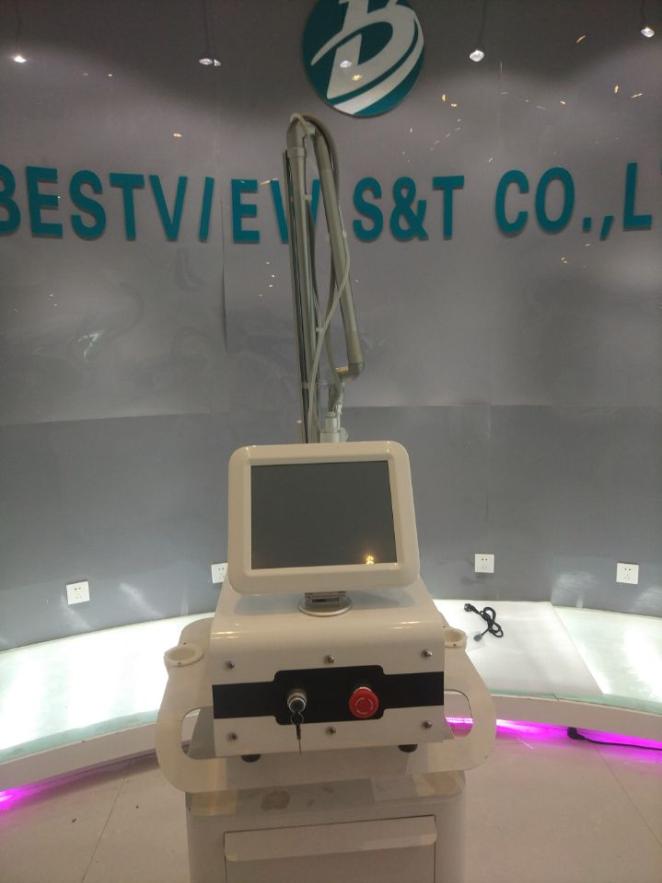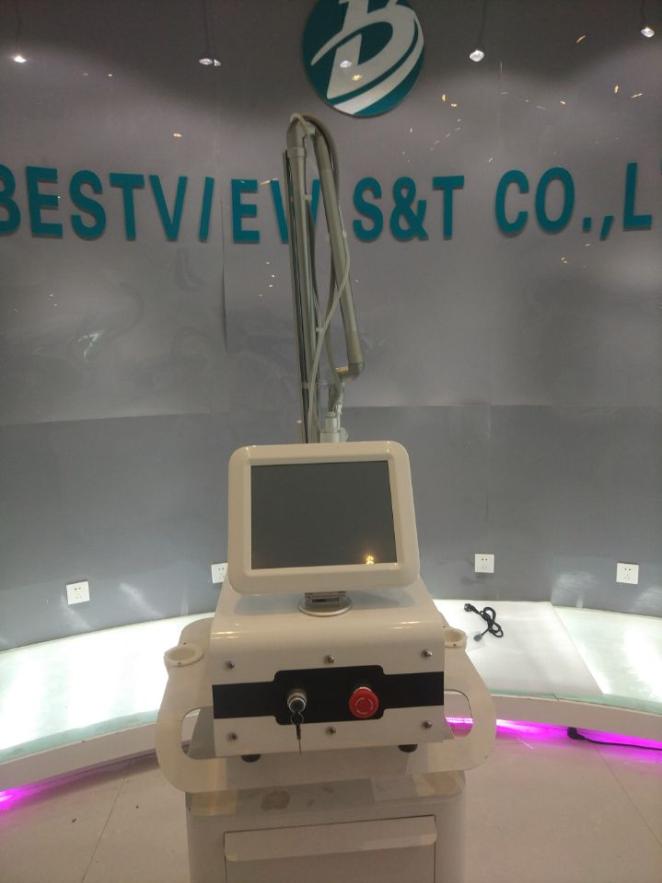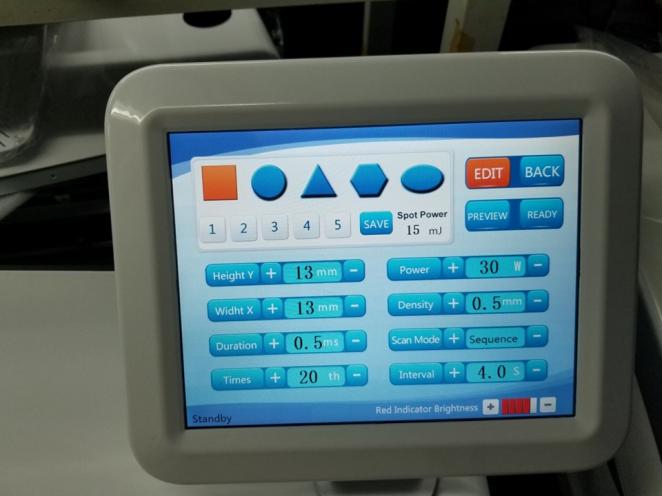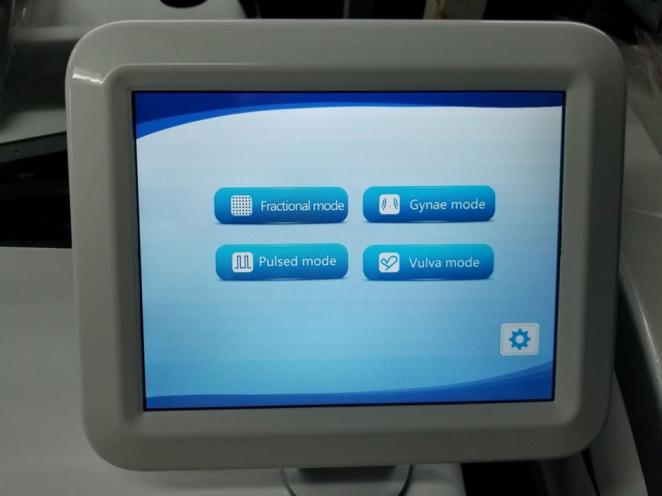 Application of CO2 Laser For Gynecology Machine
Vaginaa rejuvenation
Reduces the diameter of the vaginaa
Reconstitutes the vaginalL ph
Recovers the tone and lubrication of the vaginaa
Returns control of strength in the vaginaa
Reposition the urethra to prevent loss of urine
Skin resurfacing
Eliminate wrinkles, acne
Eliminate scars, stretch marks
Remove stains, and facial skin rejuvenation
Aesthetic surgery
Mainly used for cutting on blepharoplasty , skin tags (warts) and ingrown nails , compound nevus and intra dermal nevus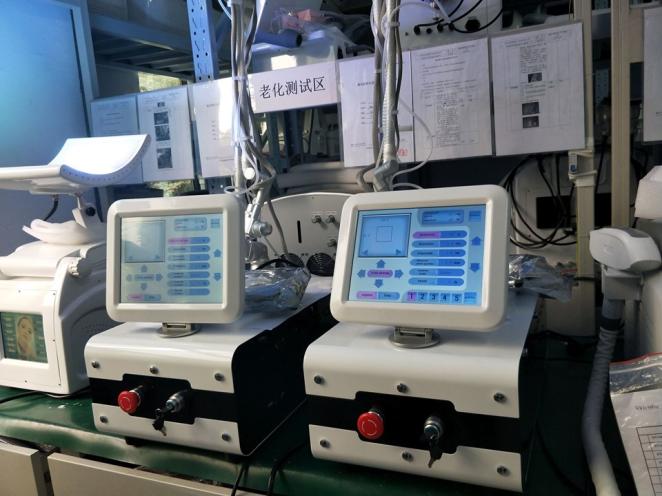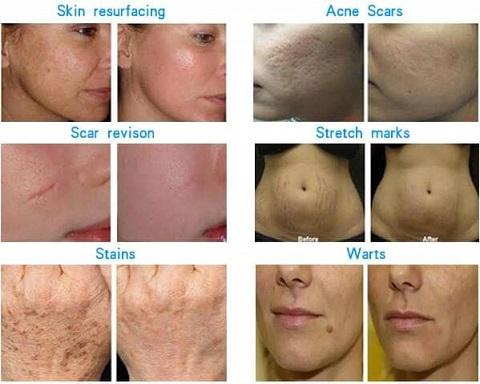 Contact info:
Whatsapp/tel: 0086 13598052270
Email: sarah_zhao AT bestviewlaser DOTcom