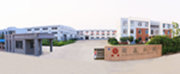 Qingdao Guosen Machinery Co.,Ltd. specializes in producing building board professionally.With more than 50 years experiences of design and production. the company produces excellent products that are distributed to more than twenty provinces and ten of countries and India, Vietnam,Pakistan,Russia,Africa,a dozen countries and regions etc.

The company has strong processing capacity with more than tens sets of large equipments.Main products are Hot-press,Cold-press,Artificial board sets of machinery and Equipment. Through the ISO-9000,SO-9001 international certification unit. OSB production line,Particleboard(PB) production line,MDF production line,HDF production line,Plywood complete set of Equipment,Composite panels complete set of Equipment,HF Bending wood complete set of Equipment,Blockboard production line,Artificial board cover complete set of Equipment,Bamboo Filaments floor complete set of Equipment,Bamboo board complete set of Equipment,Bamboo mat complete set of Equipment,Widely used in Plywood,Particleboard,Blockboard,Artificial board cover,Rubber danmianban,Industrial cardboard,Bamboo and(plastic)plates,Bamboo cutting board,Bamboo mat,Fibreboard,Template construction,Insulation board,Fire proof board, Industrial Cardboard.Metal deformation and Hollow boards,Doors.Veneer and Bamboo Filaments floor etc the manufacturing industry.Heavy press is our company leading products.Recombinant Materid Integration Mouding Press (Reorganization wood floor Press,Heavy Bamboo floor Press.Bamboo Filaments floor Press)is my company patented products.

The company offers users excellent equipment by right of advanced processing technique and perfect quality control.With taking quality as the basic and taking service as tenet of development,the company sincerely welcomes all clients to visit and negotiate business.