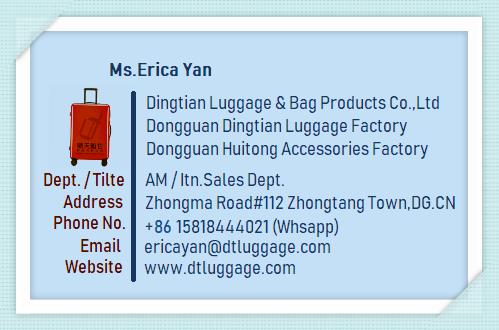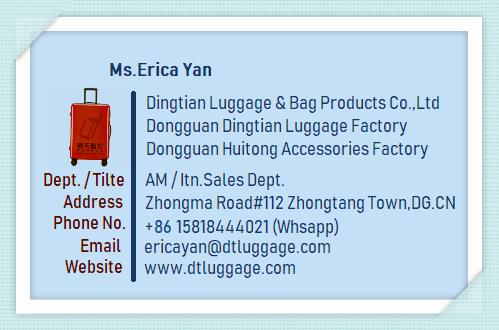 Dongguan Dingtian Luggage & Bag Factory ---Since 2002!
main manufacture ABS/PC trolley luggage bags products good quality with good price.
Factory with A systerm fromparts production to finished accembly and Export.
ODM & OEM with 15 years experience.
Daily outpute :1800-2000pcs/day
Main market: Eropamrket & N/S American market
Focus on B2B Online Wholesale & Export over 10 years.