Solar Inverter, power inverter, solar inverter china
An Solar Inverter is an electrical device that converts direct current (DC) to alternating current (AC); the converted AC can be at any required voltage and frequency with the use of appropriate transformers, switching, and control circuits. A Solar Inverter changes DC voltage from batteries or solar panels, into standard household AC voltage so that it can be used by common tools and appliances.There has Two type Solar inverter: off-grid inverter (stand-alone Inverter),and Grid tied inverter ( Grid Connected Inverter).


1. off-grid inverter (stand-alone Inverter)
Off-grid inverter or Stand-alone inverter is designed for remote stand-alone application or off-grid power system with battery backup where the inverter draws its DC power from batteries charged by PV array and converts to AC power. Stand-alone inverters provide variety of size and output waveform depending on your applications. For the best output, the pure sine inverter is required. It suits for solar home system, rural electrification, village electrification in remote area where the utility grid is not available.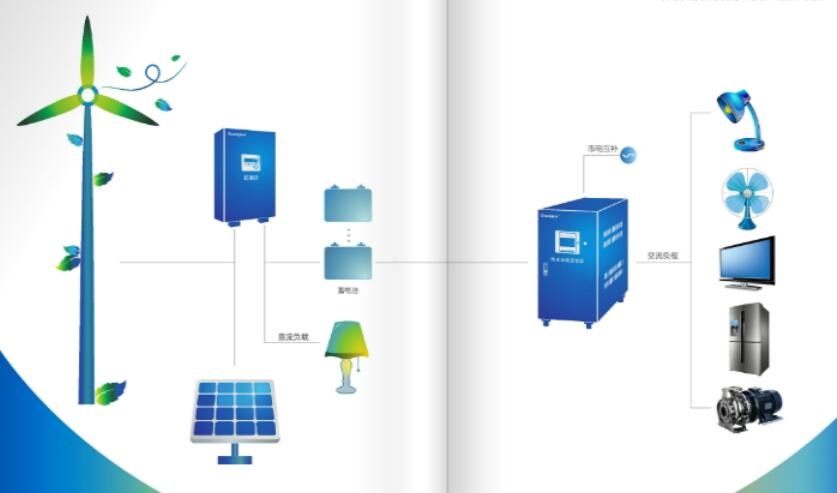 1.2 Pure Sine Wave Inverter


The stand-alone pure sine wave inverter is designed for inverting direct current of storage battery into rated output voltage for home appliances' use( such as TV, Computer, Light, Vaccum cleaner and so on) With excellent appearance、clear LCD display、simple operation.


It has perfect protection function,suce as low battery protection, over load protection, short circuit protection, over temperature protection, reverse connect protection etc . It adopts the American origin Micro-controller asa control core component, and power parts of an apparatus adopt the import component, too. It is reliable, safe, high efficient, long service life.
http://www.solarpanelkitschina.com