RTV2 Silicone Rubber for Making Printing Pad Transfer Pad Liquid Silicone Manufacturer

1. Description
Pad printing silicone rubber is rtv2 silicone, also called two components silicone or two parts silicone, part A and B will vulcanize in room temperature when A and B mixed.
The mix ratio of tin cure silicone is 100:3, the platinum cure silicone is 9:1.
2. Application
Pad printing silicone rubber is specially used to making printing pads, tampo pads for transfer patterns and contents to the ceramics, plastic, electroplated products and so on,such as toys, ceramic tableware etc.
3. Advantages
1) The liquid silicone very delicate without any impurities or particles.
2) Excellent resilience, flexible
3) Durable, the printing times can more than 10000 times
4) Good oil absorption effect
5) The pattern is printed with great clarity and completeness.
6) Keep good quality even though 200%-300% silicone oil added
4. Parameters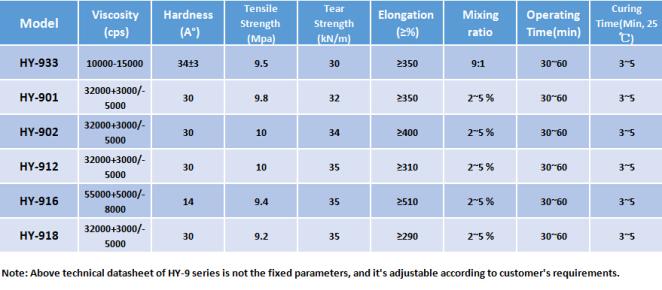 4. Advantages of Hong Ye Silicone
1) 21 years rtv2 silicone factory
2) Exported since 2006
3) Exports to 138 countries
4) 14 years on alibaba.com, 12 years on made-in-china.com, a trustworthy company
5) 12 experts of R&D, QC staffs
6) 6000 square meter factory
7) Free training of silicone technique
8) Free silicone samples
9) Return and exchange are accepted while quality problems occurred
5. Operation of making silicone pads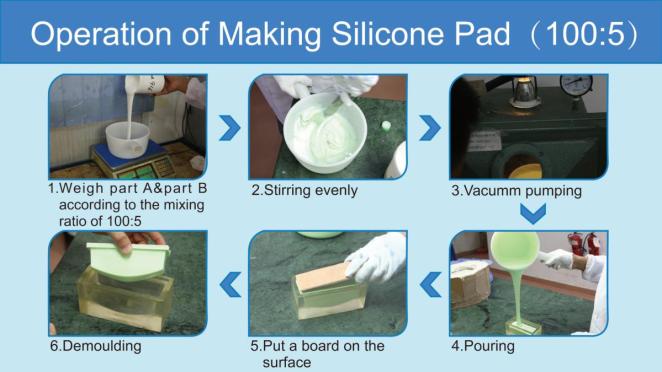 关于硅橡胶成型的更多细节,请联系丽莎女士:
手机/微信/ Whatsapp / imo/Skype:0086-189 38867508
QQ:23555 42565
Facebook的:Lisa Zhong
Twitter:lisa @ lisa78023515