Commodity: Raw Black goji berry juice powder bulk
Black goji berry extract is a magical black wolfberry powder, which is used as nutraceutical & pharmaceutical ingredients. According the research, the black goji berry extract powder contains carotene, thiamine, riboflavin, nicotinic acid, ascor-bic acid, β-sitosterol, linoleic acid, zeaxanthine, betaine, wintercherry haematochrome and etc. The
amino acids in black goji berry, mostly free amino acid, are much higher than goji berry, can be fully absorb by human body. Besides, the minerals and microelements: Ca, Fe, P, Cu, Zn are also of high content.

Black goji berry powder; goji berry juice powder; Organic goji berry powder bulk
Botanical sources: Lycium Barbarum L
Active Ingredient: Anthocyanin
Part used: Fruit
Appearance: dark purple powder
Product Content: 10%-50%
Analytical Method: UV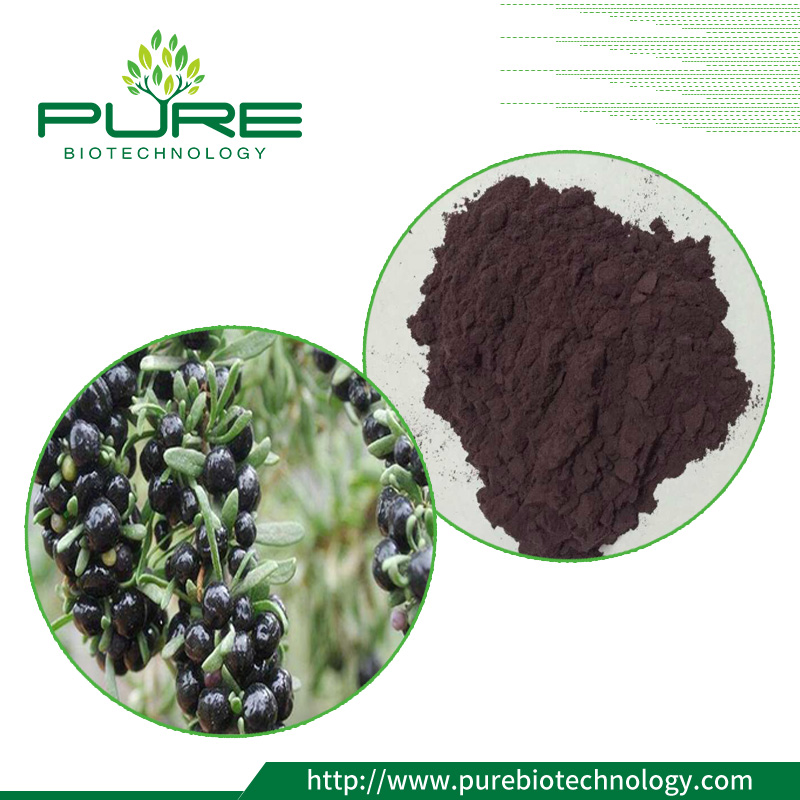 Packing
Material: In fiber-drums with two-plastic bags inside.
Wight: net weight 25kg/drum; gross weight 28kg/drum
Drum Size & Volume: I.D.42cm × H52cm, 0.08 m³/ Drum
Natural Anthocyanin Wild Organic Black Wolfberry Extract Powder
Nutrition Facts :
Key components: 10%-60% Polysaccharide & 5%-25% Proanthocyanidins
Other rare nutritional ingredients:
1. 18 amino acids
2. 21 trace minerals
3. more protein than whole wheat
4. B-complex vitamins
Function of Black Goji Berry Juice Powder
1. Black Goji Berry Juice Powder are used to Lowering the blood fats, blood sugar;
treating high blood fats and diabetes.
2. Black Goji Berry Juice Powder are used to Anti-fatigue, postpone senility, treating
fatigability, insomnia, poor appetite, dizziness.
3. Black Goji Berry Juice Powder are used to Treating oxygen deficit.
4. Black Goji Berry Juice Powder are used to Regulating organism immunity active. Benefit
for kidney, nutritional for lung, good for vision and eyes.
5. Many type of amino acid, vitamins, and more other nutritional components and minerals,
can supply body fluid and increase internal secretion
Shipping
<50kg by Express, delivery cost according to quantity you order.
50kg <goods<100kg by air, delivery cost is around $10/kg
100kg<goods<500kg by air, delivery cost is around $6-8/kg
goods>500kg by sea, delivery cost is very cheap.
Storage
Stored in a cool&dry well-closed container, keep away from moisture and strong light/heat.
Shelf life
Two years under well storage situation
http://www.purebiotechnology.com