High performance airlaid paper napkin made in China Yes!Best quality and favorable price is here!!!
Materials
Spunlace / PP Thermal Bonded / PP Spunbond
/ Needlepunch / Airlaid / Melt-Blown / Chemical Bond
Composition
Viscose/Rayon+Polyester/PET (ratio can be customized)
Microfiber, ES fiber, Bamboo Fiber
Design
Plain(smooth,flat), Mesh(apertured,hole), Embossed
Color
White, Blue, Green, Yellow, Pink etc
Pattern
Plain White, Dyed, Wavy, Diamond, or as Customised
Weight
47-90gsm
Wipe Size
30cmx20-46cm,60cmx30cm-60cm, 40cm*40cm
4"x4" ,6"x6",9"x9",10"x10",12"x12"
Folding Method
Z fold, C fold, W fold, 1/2, 1/3, 1/4 ( Quarter Fold ), 1/6, 1/8 fold
Packing Options
5-50pcs/bag, 16-80bags/case, customized
MOQ
1,000 KGS per style
Production Lead
35-40days after receiving the deposit and confirming the samples
Payment Terms
30% deposit in advance and balance 70% upon Copy of B/L
OEM Service
Yes
Description
All purpose usage in doors & out doors-extra strong-highly absorbent for wet chores-re-usable-kitchen-bathroom-laundry-motor vehicles. Removes dirt, quick drying, rinse and use again.
Specifications
airlaid paper napkin :Works like cloth and soft with incredible scrub strength!
Features
Our wipers are available in a wider variety of strengths,styles and put-ups.Each of these soft,absorbent disposable wiping cloth works like cloth and is targeted at a unique market segment in order to offer a wiper for any need.
Stylish Retail Packaging,Strong/Reusable / Washable
Colored Towels Hide Stains ,Eliminates Cross Contamination
Different Colors to Seperate Use in Each Area Economical wipe
Soft and absorbent ,Perfect for wiping hands and soaking up spills
Provide better scrubbing power ,Stronger and excellent for drying
Soak up a lot of liquid, yet maintain their strength when wet.
Different packing and folding size vailable:
1/4 fold wipers:Our 1/4 fold wipers are stacked on top of the other in a poly bag and are ideal for stationary jobs as they can be stacked out on a workbench or counter top allowing for quick and easy access to wipers.Recommended for area with limited space and/or workers and moderate levels of contact with grease,grime,etc.
Interfold wipers:Our interfold wipers are packaged in a cardboard dispenser box that protects the towels and allows for a single sheet dispensing and have the largest sheet size of any of our stardard put ups. Recommended for jobs that require portability and have moderate to high levels of contact with grease,grime,etc.
Jumbo Roll Wipers:Our jumbo roll wipers are the most efficient wiper put up in our lines as they have the largest numbers of sheets per unit allowing for less time spent replacing new wipers compared to our other put ups. Recommended for jobs that have large concentration of empolyees in one area and have high level of contact withgrease,grime,etc.
Roll Towels:Our roll towels have been designed for maximum portability and simple dispensing.They can easily carried to and from a specific area that requires a towel,left in an area with limited space that requires regular access to towels or can be used on a simple wall mount kitchen towel dispenser. Recommended for area with limited space and/or workers and has a low to moderate levels of contact with grease,grime,etc.
Application
Ideal for heavy duty wiping in Household ,Coffee areas,kitchens,general office clean-up ,Restaurant,food service, Washrooms, bathroom, Cars.
Philosophy
We are the first service factory of disposable wiping cloth in China.We work as a partner like a brother with our customers.We are dedicated to be your wipe expert who can keep your total purchasing cost and time to the minimum in China.
Certificate
Manufacturing of airlaid paper napki
We are a professional manufacturer and exporter !!!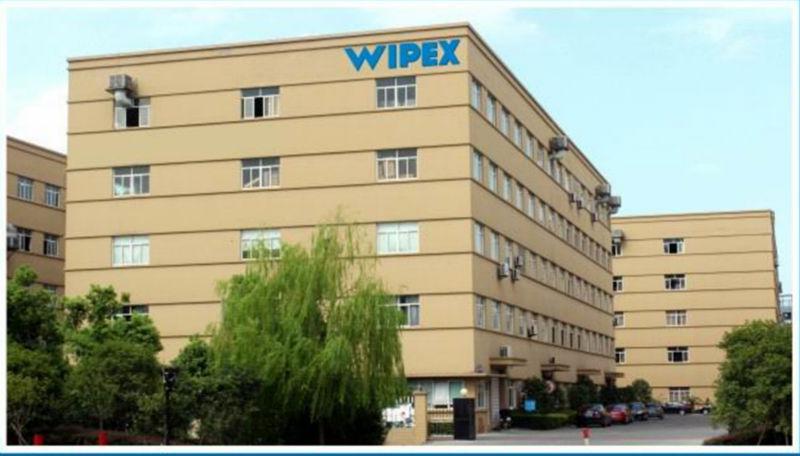 Additional services
OEM accepted:We can produce any of your design.
We can help you to search other cleaning products in China for free.
We can offer official invitation if you need it when you come to China no matter you come to our company or not .
We can offer travel schedule tips when you come to China no matter you come to our company or not .
We can help you to book good hotel.
We offer any other help if this can make it more convenient for your business or visit in China.