Resin bond diamond cup grinding wheel Resin Bond is the most common choice in Diamond and CBN super-abrasive wheels. It forms a bond structure that keep the wheel sharp cutting, super surface finish, efficient grinding and less heat generating. The most important is that it is very cost effective. It is more competitive than Vitrified bond and Metal Bond. So it is broadly applied in the grinding industries.Diamond works better for carbide, CBN works better for HSS. This kind of wheel is well applied to carbide scissors . Our flatness is 50um , and it's not easy to block during work.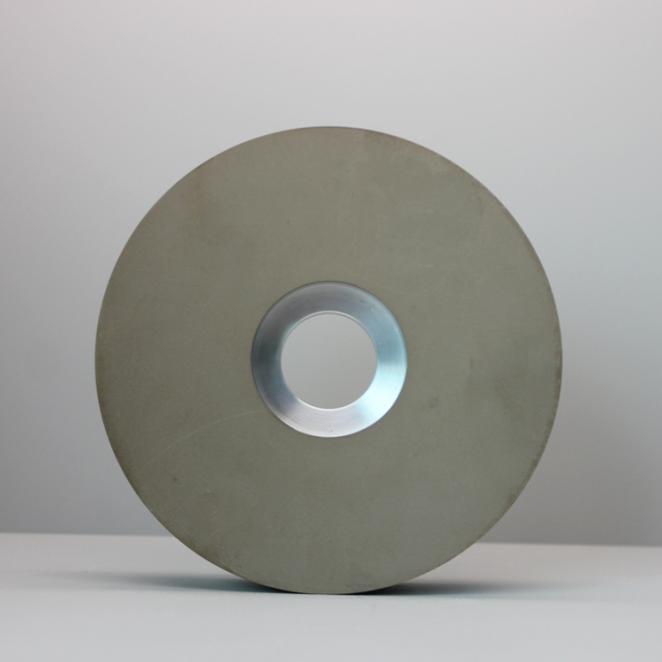 Many customers widely use corundum grinding wheels as the scissors sharpening tool, but the grinding efficiency is not high and it takes a long time to trim the scissors. The diamond and CBN grinding wheels produced by our company effectively improve the defects of ordinary grinding wheels. According to your grinders, we can provide the appropriate grinding wheel model and size. It can be used for water or dry grinding. The working layer is softer than wet grinding when we use for dry grinding.
It is for grinding hairdressing scissors, clothing scissors, electric hair clippers, etc. Position a knife in the guide and lower it onto the moving wheel. Slide the blade evenly over the diamond grinding wheel with light pressure.
Specification:
D150*H12.7*W50mm
240 grit is perfect for when you need a faster cutting, long lasting wheel.
400grit is for use on general purpose scissors and shears.
600 grit is used for for fine shears.
800 grit is the finest diamond wheel for the sharper.
Features:
1. Apply to manufacturer of scissor, various garments, knitting fabrication, shoes& hat, padding cloth, case& bags, leather, plastic etc.
2. With nice shape and good stability.
3. Fast sharpening of the scissors.
4. Suitable for bench grinder or surface grinder to process scissors.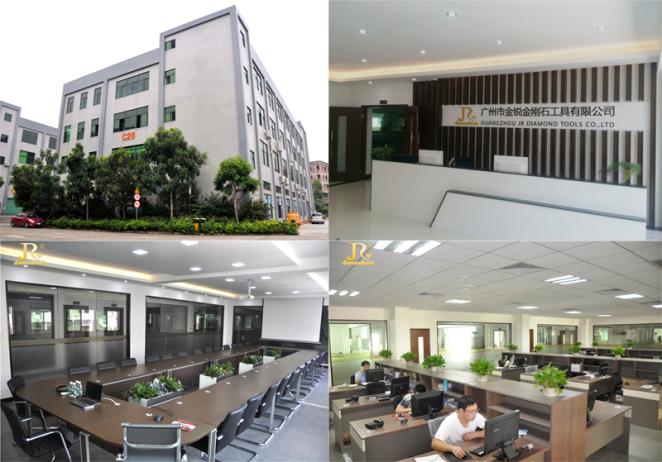 For more than 20 year, GZ JR Diamond tools Co.,Ltd.-is the only diamond&CBN grinding wheels manufacturer in Guangzhou, has become one of best choices in super hard material industry for South China and International market. JR's electroplated, resin bond and vitrified bond wheels are sold to over 30 countries including America, Germany, Austria, Japan, Mexico,Russia and so on. With strong R&D team, strict quality control systems, powerful domestic and foreign sales network, our products have covered stone, ceramic, glass, precious stone, diamond, hard metal, and constantly expanded to the photoelectric high-tech fields such as automotive components, precision mechanical parts, electronic and optical glass. We take pride in developing and producing high-quality, high-performance products to meet the technological challenges of grinding conventional metals and today's sophisticated alloys.