Resin bond grinding wheel
What is the milling cutter? A milling cutter is a rotary tool with one or more teeth for milling.
Common materials for milling cutters
1) High speed tool steel (referred to as high speed steel.)
2) Cemented carbide: It is made of metal carbide, tungsten carbide, titanium carbide and cobalt-based metal binder by powder metallurgy.
3) Common cemented carbides can generally be in three categories:
1. YG cemented carbide Commonly used grades YG3, YG6, YG8.
2. YT cemented carbide Commonly used grades are YT5, YT15, and YT30.
3. General purpose cemented arbide An appropriate amount of rare metal carbides such as tantalum carbide and tantalum carbide are added to the above two types of cemented carbides. Scope of application: CNC five-axis grinding wheel tool CNC grinding wheel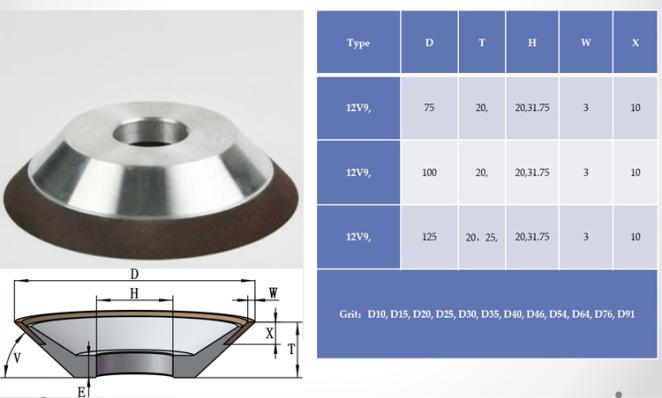 Benefit:Produces keen cutting tools that hold their shape, are easier to sharpen, and require fewer reconditionings.
Application example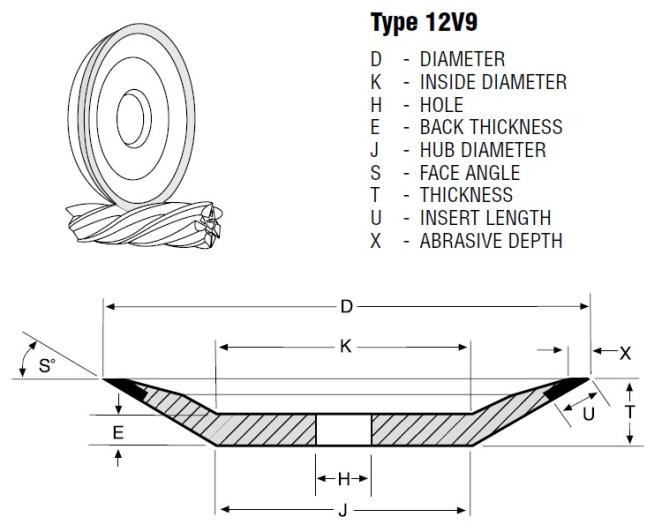 Scope of application: CNC five-axis grinding wheel tool CNC grinding wheel
DIAMOND GRINDS:
Cemented carbide
Glass
Ceramics
Fiberglass
Plastics
Stone
Abrasives
Electronic componentsand materials
CBN GRINDS:
High-speed tool steels
Die steels
Hardened carbon steels
Alloy steels
Aerospace alloys
Hard stainless steel
Abrasion-resistant ferrous materials